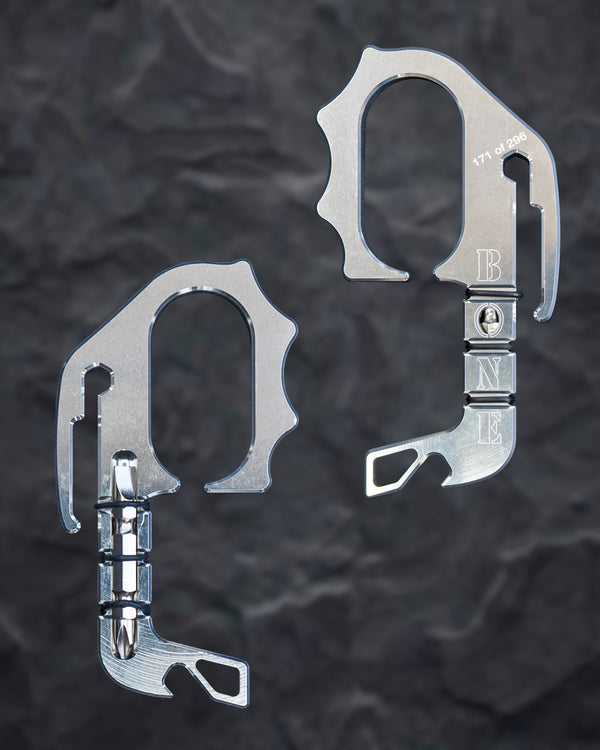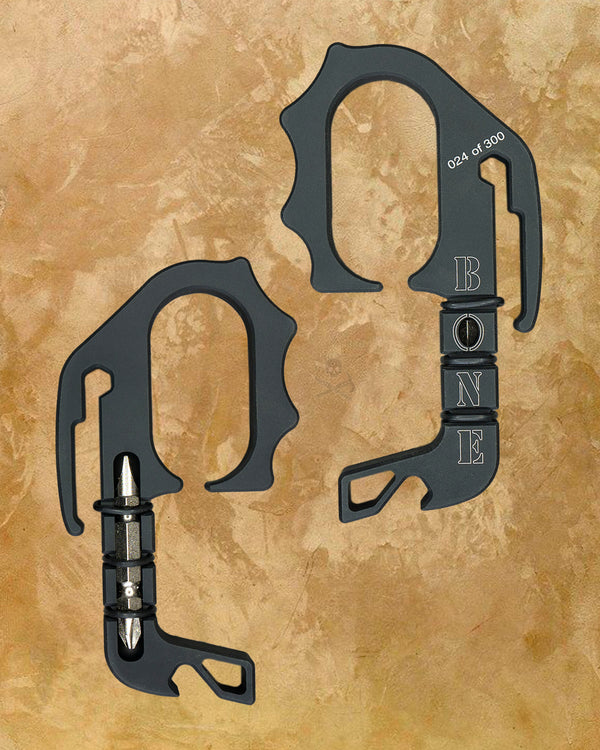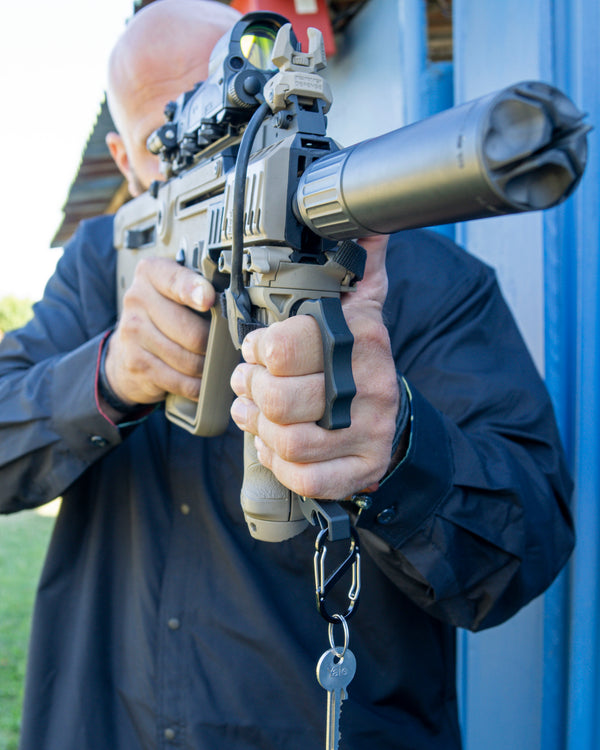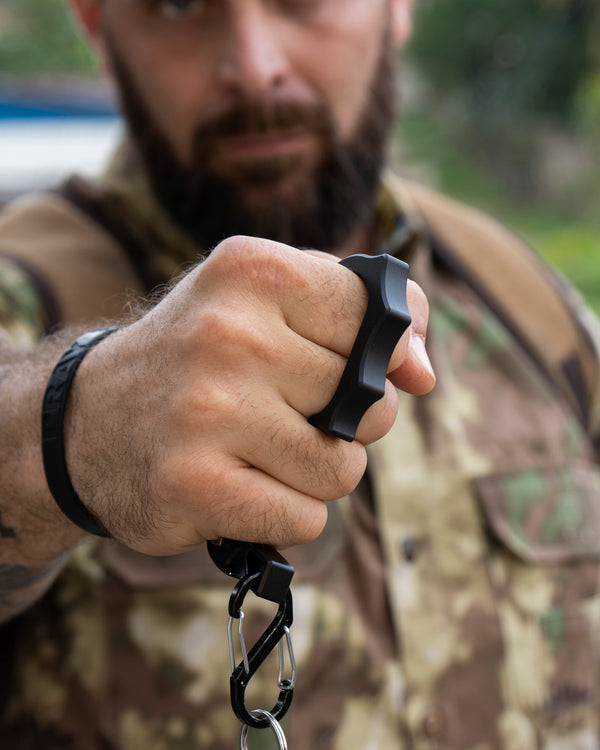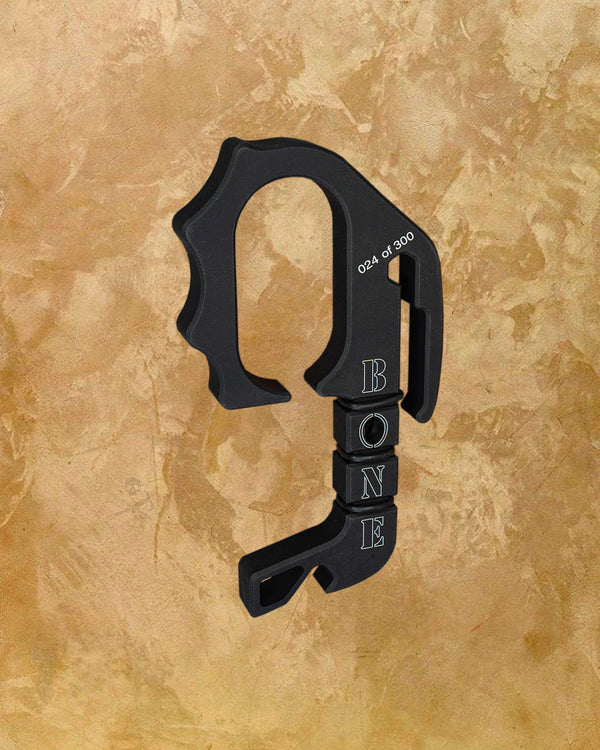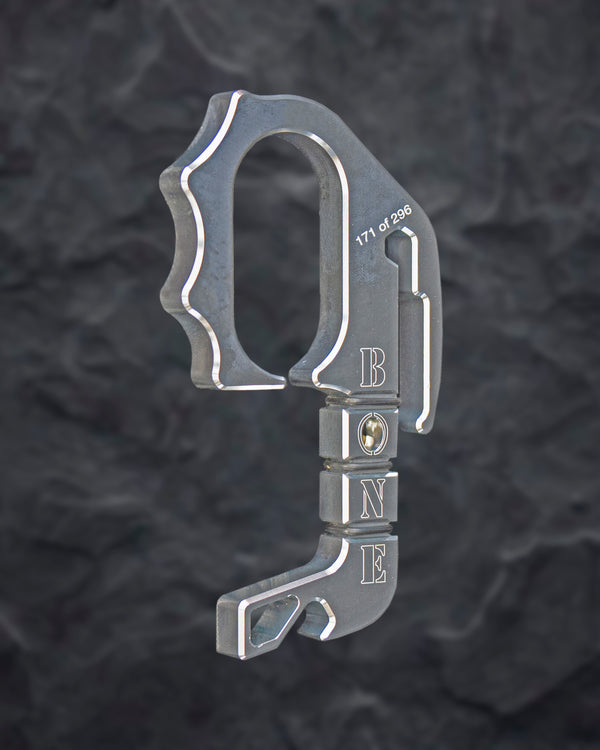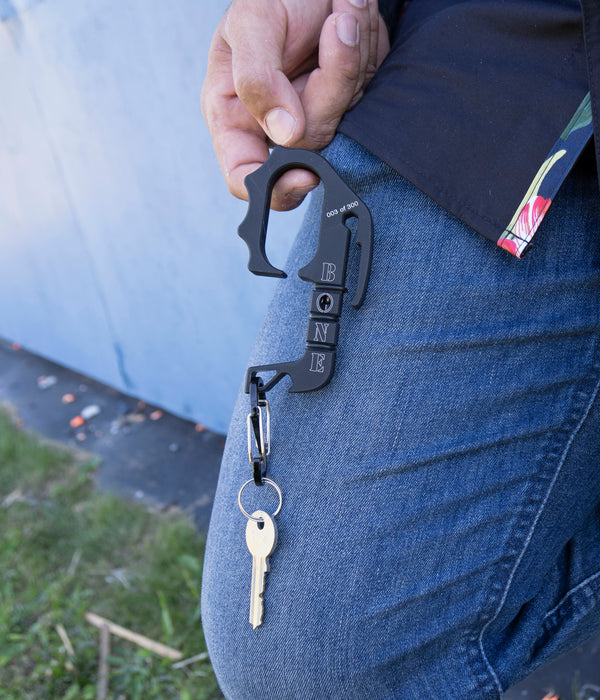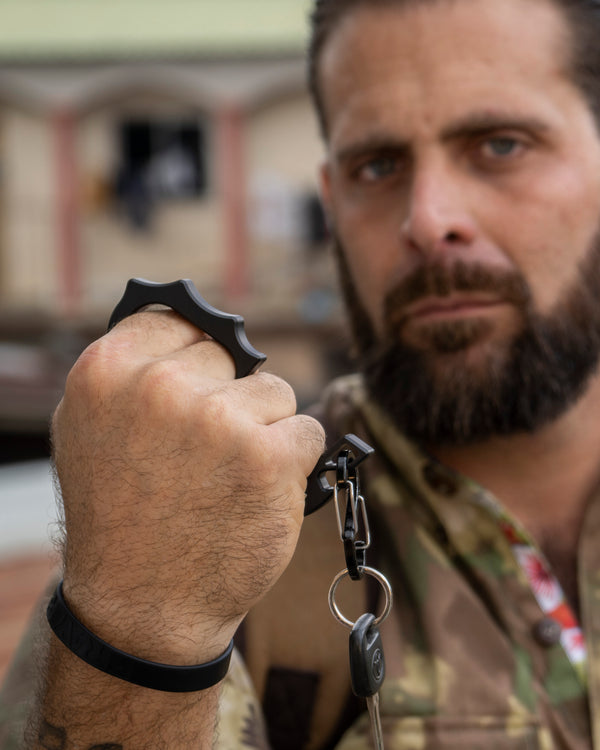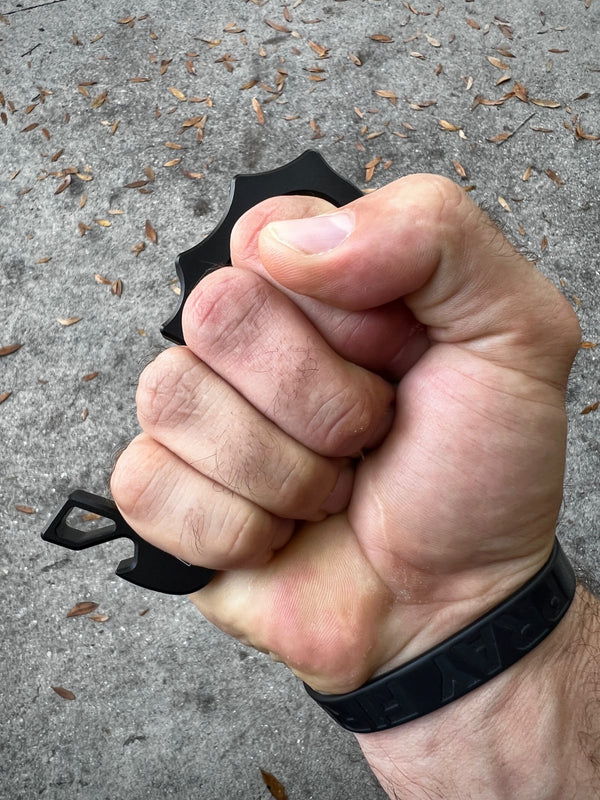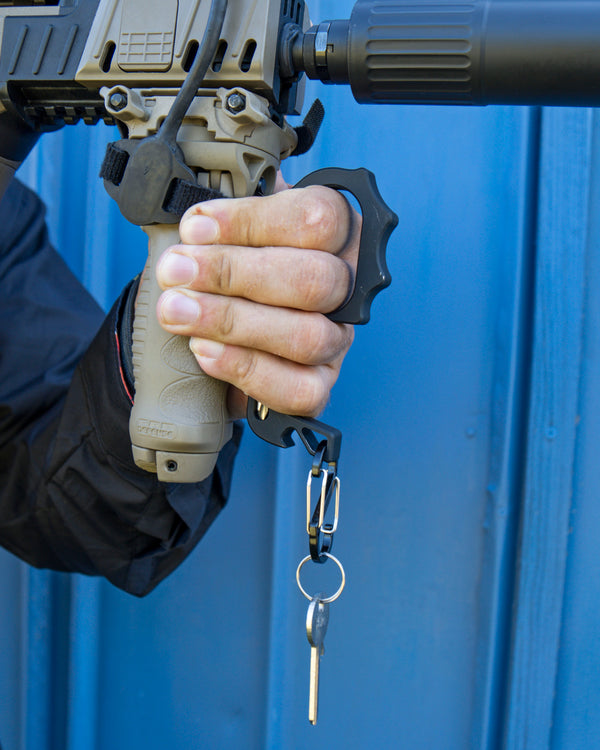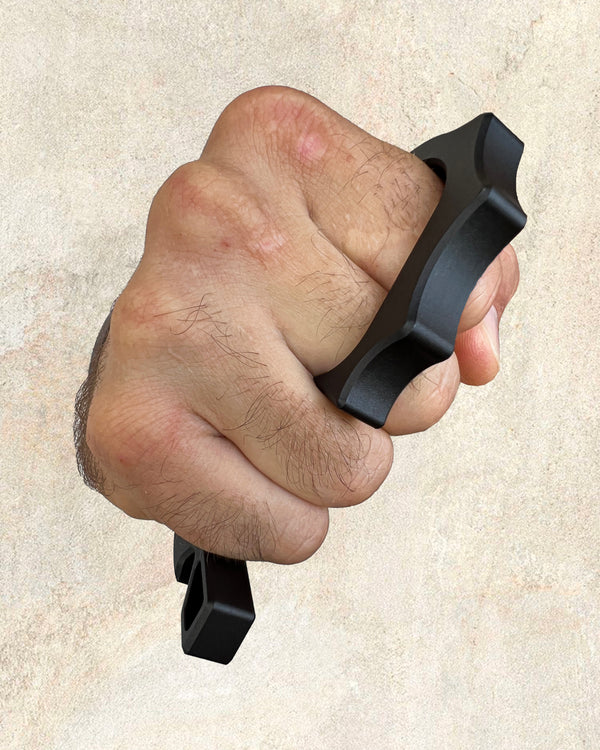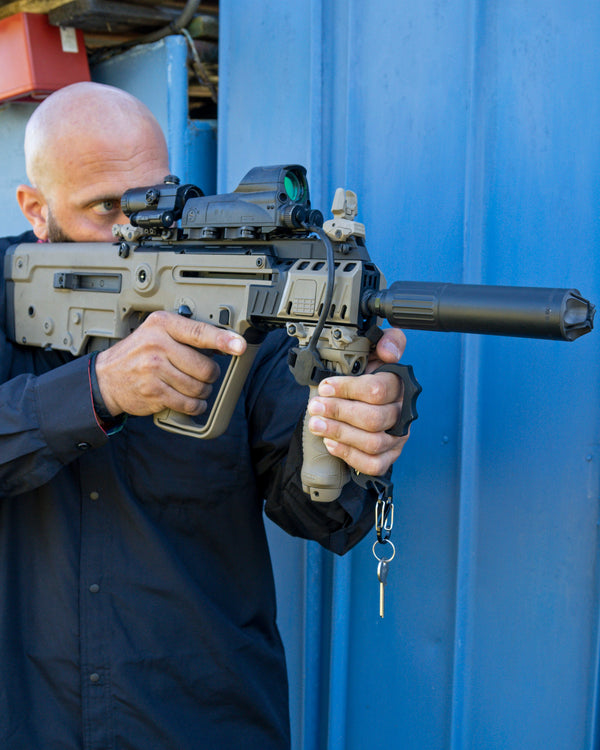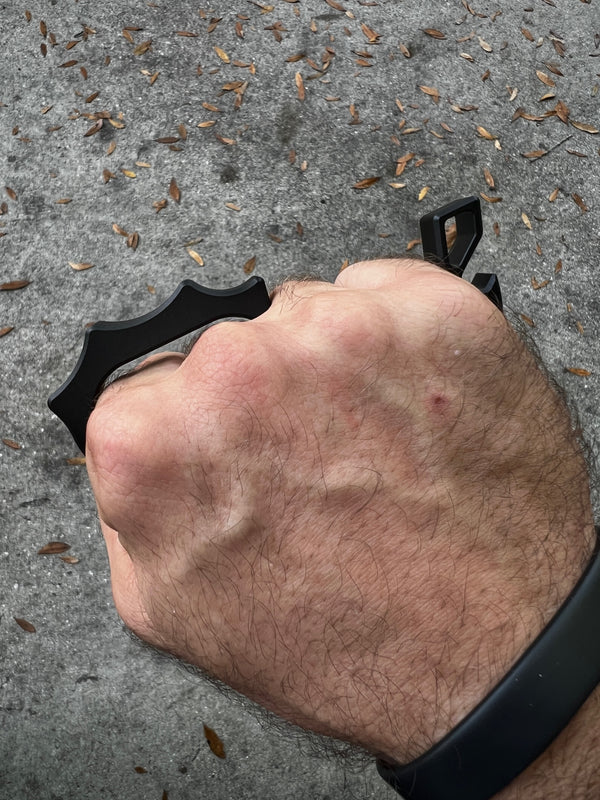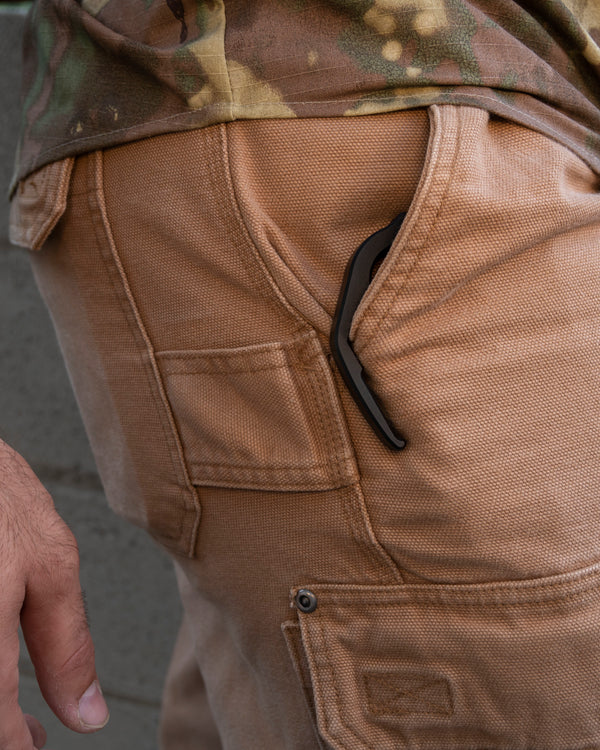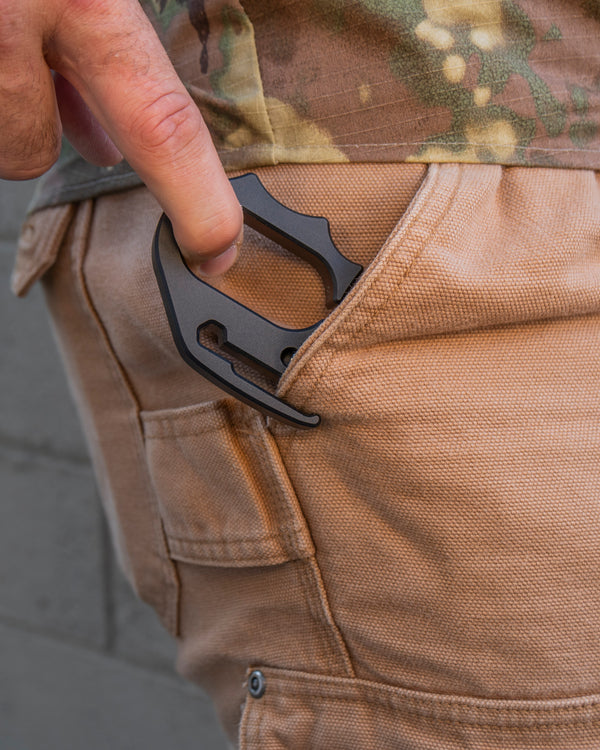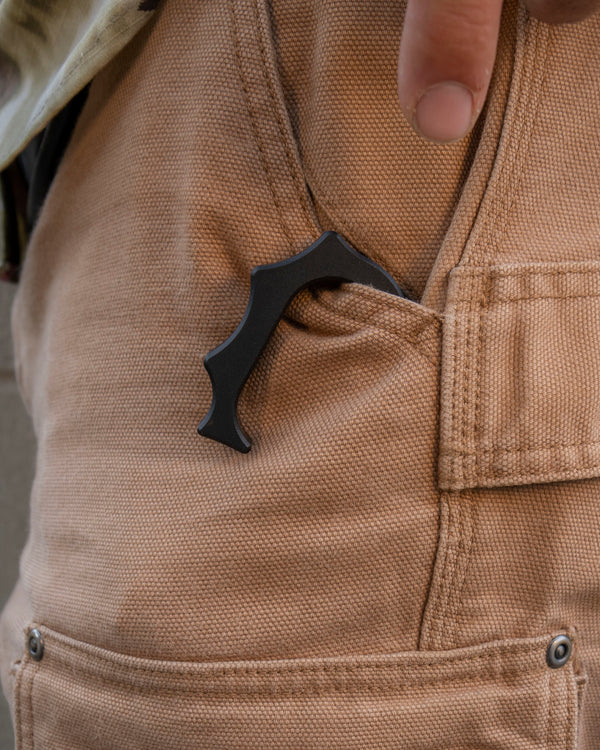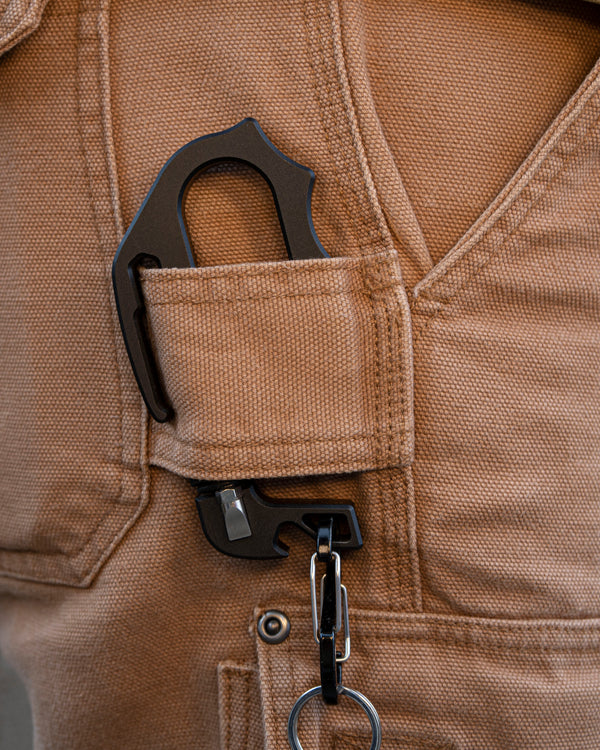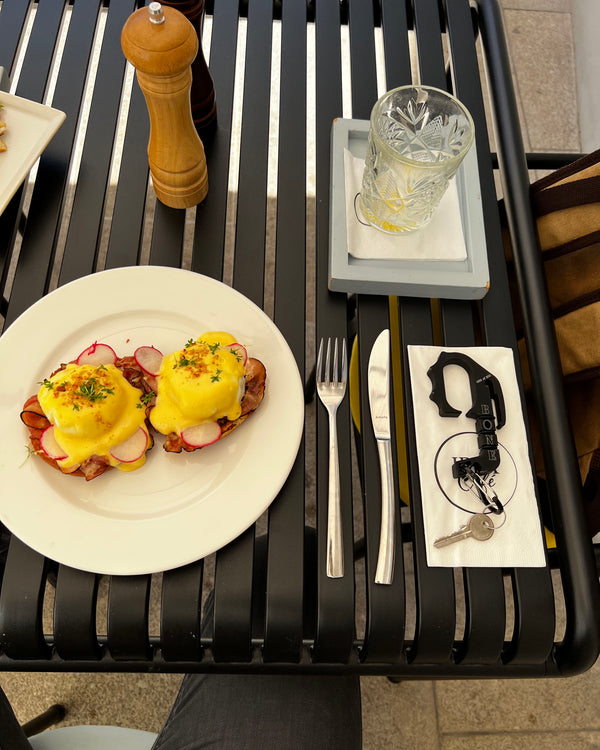 The Bone Opener was originally our foray into the multi-tool world, but as everything here at Bone Tactical, there's more to this clandestine EDC tool than one may discern at first glance. This version is indeed big, and nasty... but don't get it twisted! This keychain multi-tool is not legally a weapon and should not be construed as one. This tool is therefore legal to carry virtually anywhere you can carry your keys. This tool is so effective yet unassuming, it can be a literal life saver in weapon free zones (where no other force multipliers this effective can be legally carried). It features a quarter inch hex head driver, a screwdriver bit (both phillips and regular) affixed to the side with O-rings, a bottle opener, two pocket loops (one for deep carry and one for quick access), and of course functions as a keychain for organizational purposes.
Specs:
Total Package Weight: 3.0 oz.
Thickness: 7/16"
Alloy: Aircraft Aluminum
Finish: Matte Black Anodization 
Length: 4.57"
​Width: 2.35"