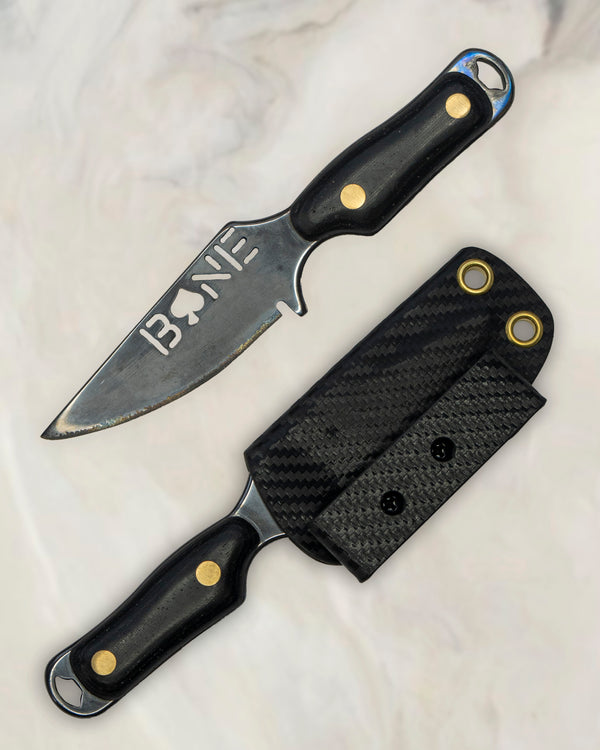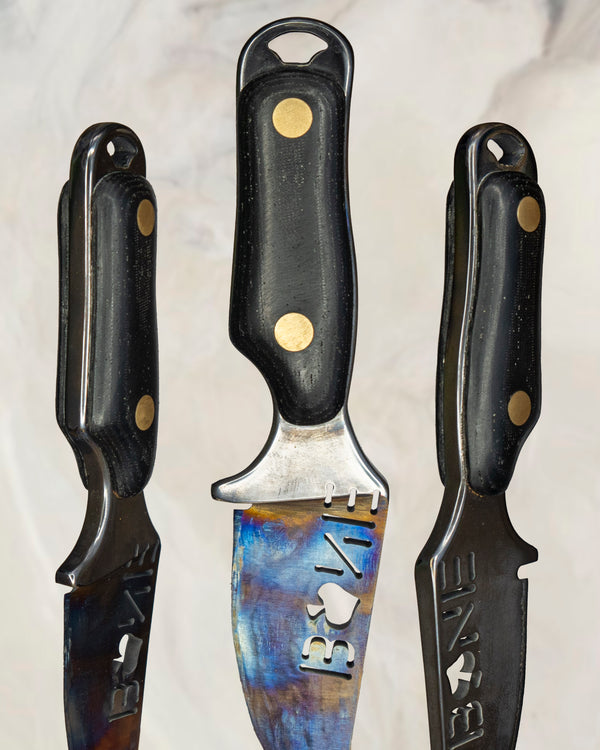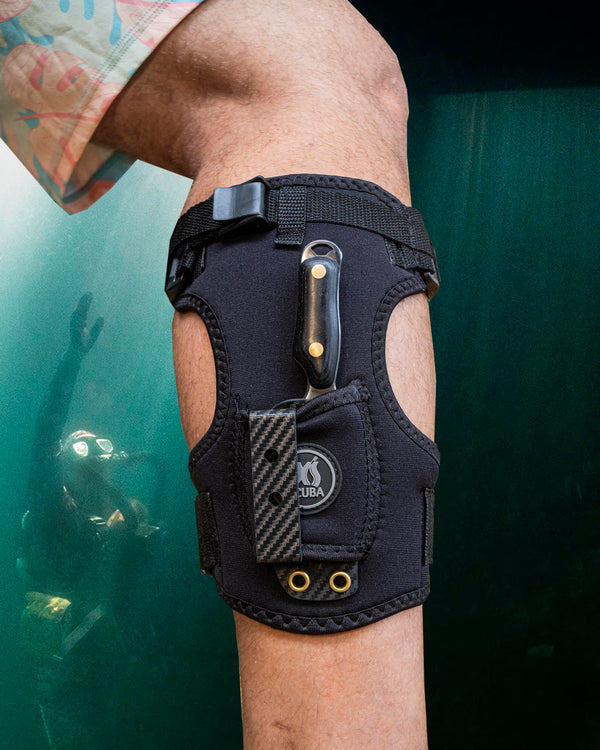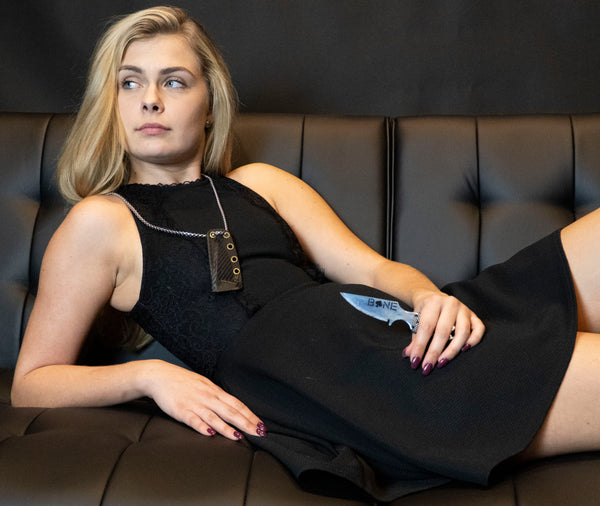 This is the "SuperAlloy" version of our popular Everyday Carry Knife the EDC CANK. Our SuperAlloy contains vanadium, aluminum, iron, copper, nickel, and yttrium with a titanium base. This alloy is completely non-magnetic and features better wear resistance, better corrosion resistance, and a lower co-efficient of friction than any steel in the world. The single side razor sharp grind is treated with tungsten carbide on the flat side so the actual cutting edge is harder than any steel (Rockwell C well into the high 70's and potentially up to 89). Even the base alloy itself is heat treated so it starts out harder than titanium. It's also much lighter than a steel knife, and less brittle (so less likely to chip or break during use). It's really the perfect alloy for either high risk environments (like those EOD technicians may experience), or highly corrosive environments (such as scuba divers working in or around saltwater).
The first EDC CANK's Greg ever made, back in 2013, were titanium. They were built for harsh environments and were great knives, but had one flaw that we weren't happy with: they topped out at about 35 Rockwell. Greg spent the next five years testing state-of-the-art space age alloys and procedures to develop this new ground breaking blade. We also found that many other manufacturers using alloys such as SM100 are advertising and selling blades with qualities that are not reproducible. The SuperAlloy TiCANK is the knife everyone else claims to be able to make, but yet again, we're the only ones DOING IT!
      The Bone Tactical E.D.C. TiC.A.N.K. (Titanium SuperAlloy Every Day Carry Combat Application Neck Knife) is the most effective fully concealable modern edged weapon ever designed or produced. It fills the void in the market between traditional full size "fighting knives" that can't be properly concealed and traditional neck knives that are too small or clumsy to be properly used as weapons. The CANK is large enough to be combat effective either offensively or defensively, yet small enough to be concealed comfortably and undetected. Because it's so modular and easy to carry you're more likely to have it when you need it. This SuperAlloy version is virtually maintenance free as well. Ships in a carbon fiber boltaron sheath and comes with a stainless steel neck chain. The 3/4" spaced eyelets also allow a myriad of attachment clips so this knife can be worn anywhere or any way you like.
Specs:
Total Package Weight: 1.3 oz.
Total Package OAL: 6.75"
Total Package Max Width: 2"
Minimum Blade Length: 2.75"
Blade width: 1"
Blade Material: 5mm thick SuperAlloy approx. 75 HRC at cutting edge and 45 HRC at pommel