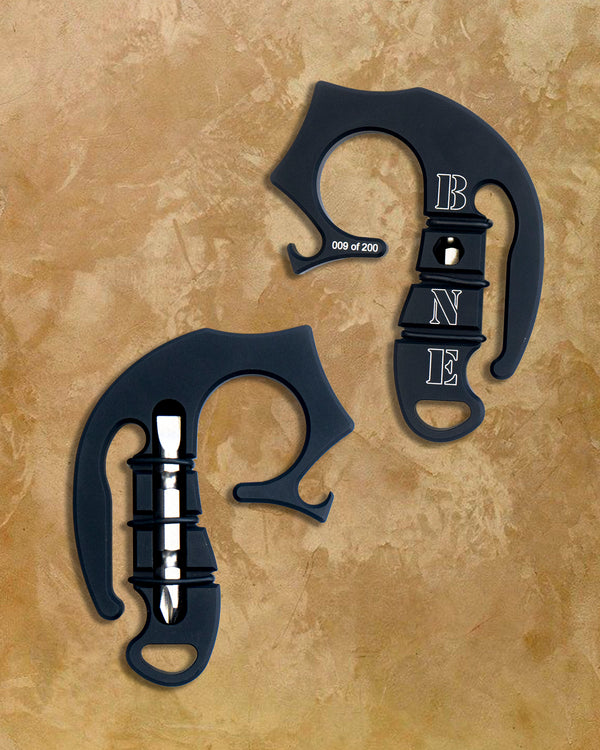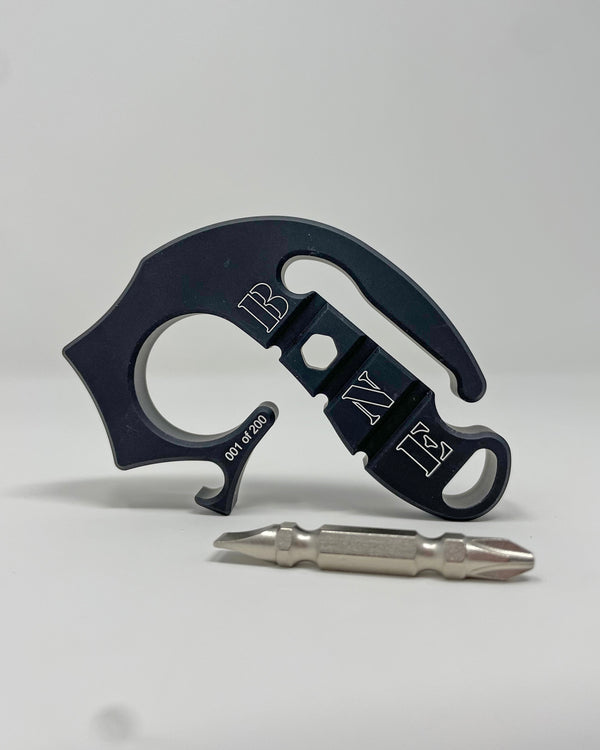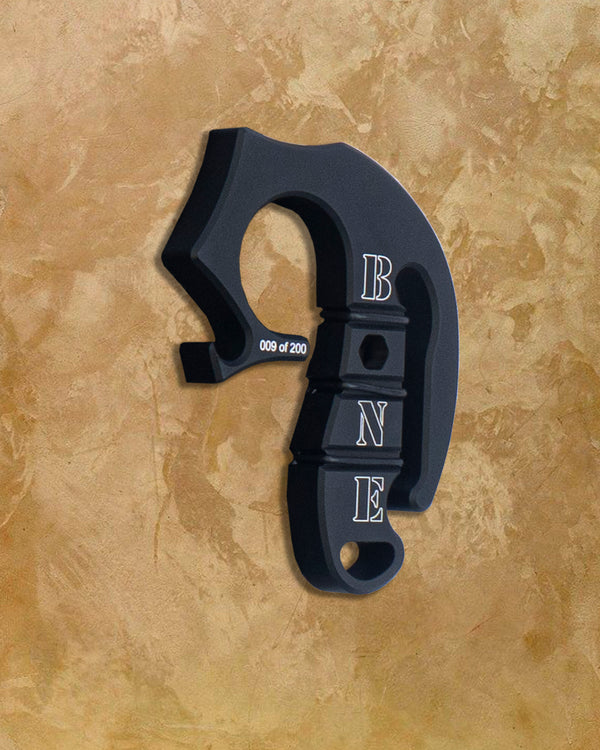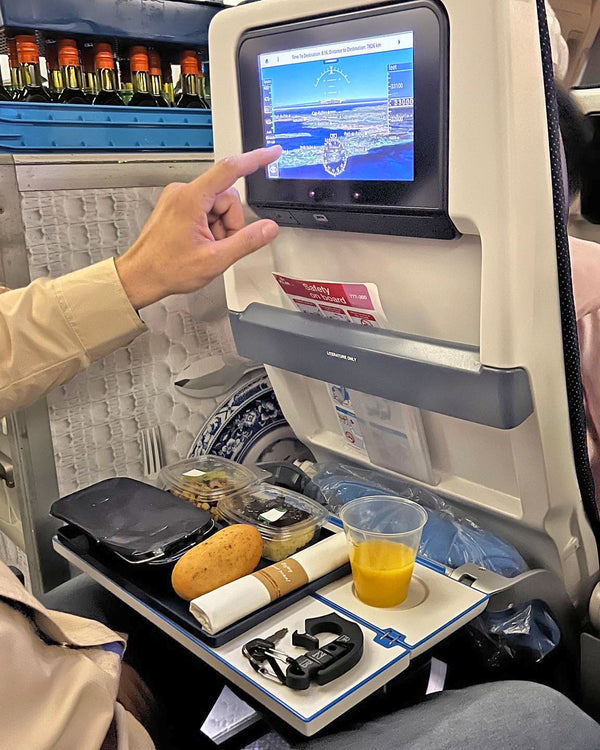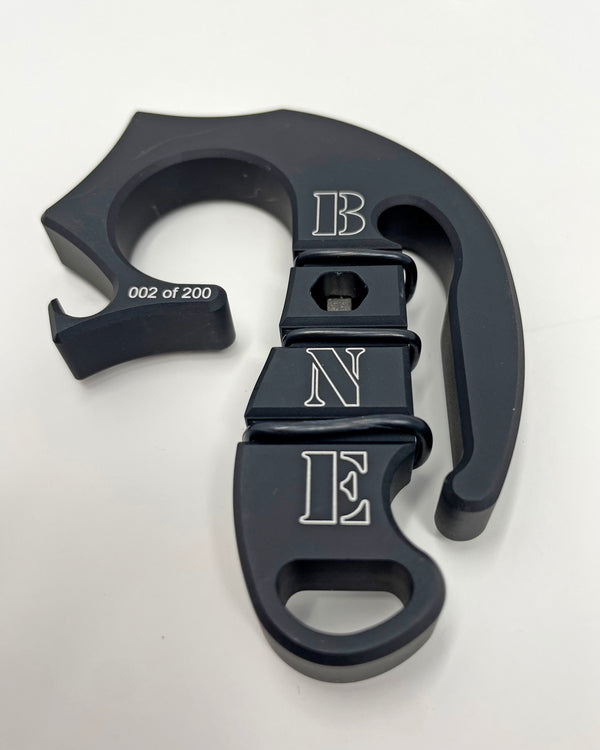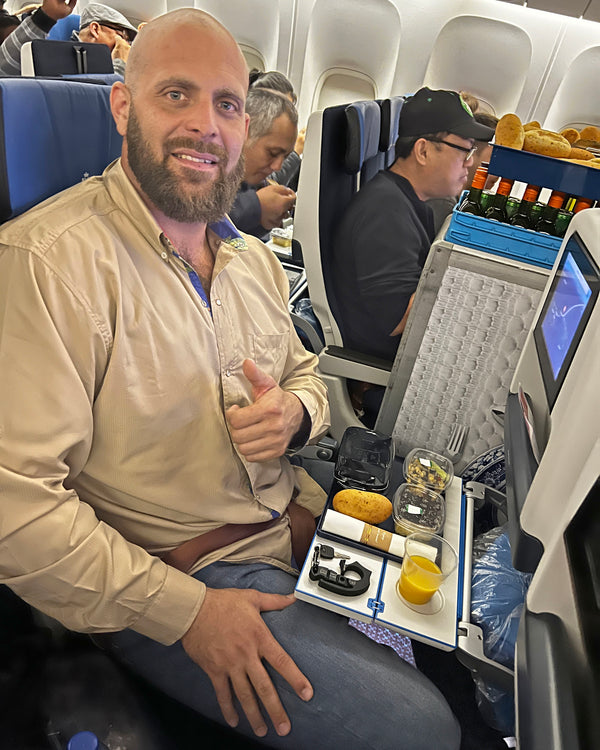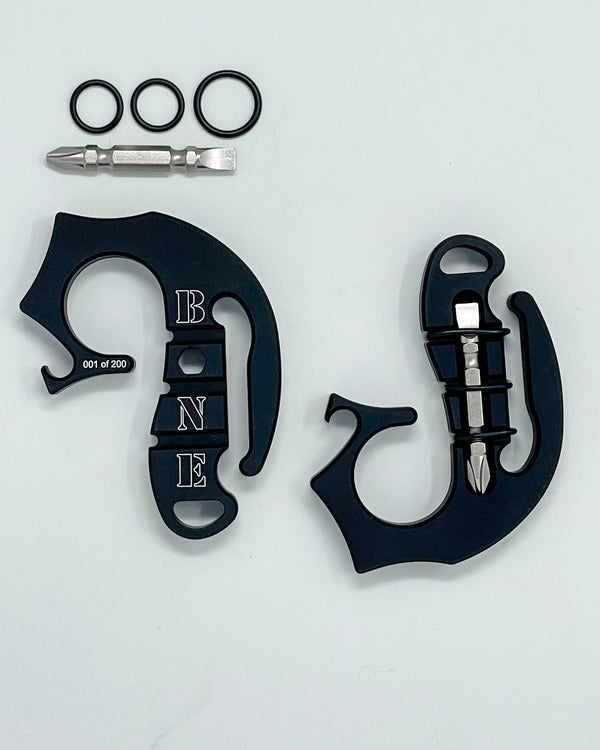 Bone Openers are key-chain multi-tools designed for daily carry by modern Americans living in today's environment of political climate change. As gun free zones and weapon restricted areas continue to expand it becomes increasingly difficult for law abiding citizens to remain prepared in such places. We designed this newest Bone Opener as an EDC (Every Day Carry) tool that is as unassuming as it is low profile. Many previous customers have even brought their Bone Tactical "bottle openers" through TSA airport security (thousands to date)... making this the most effective EDC tool ever designed or produced that one can legally and successfully carry on a commercial airline!
The Bone Opener Micro Gen 3 is primarily a key-chain designed to keep ones keys organized and accessible (be sure to specify that if questioned by authorities). Anything can be used as a weapon, some things just fit the hand better than others!
Each keychain features a bottle opener and a double screwdriver bit with one end Phillips and the other end Regular (slotted). Included in the package is an S-carabiner for quick removal when needed. The tool's built-in openings allow it to slip into and over a garment pocket to keep your keys safe, with the index finger loop oriented upright for quick access. In the absence of pockets it can even be worn inside the waistband (think running or bike shorts).
The Micro Gen 3 is a smaller clandestine version of the full size Bone Opener designed for extremely non-permissive environments. It's innovative design allows it to be effectively used/carried by anyone despite it's reduced size. There may be times when anything in your possession could be used to profile you, your intentions, and even your skill-set (think "The Real Gray Man Theory" as pioneered by founder and owner Greg Tambone). For those worried about being profiled by their key-chain, or for those looking for a more modular option, the MICRO is for you! This bottle opener keychain has the ability to become a force multiplier and potentially save your life or the life of a loved one in a bad situation.
You do not need any training whatsoever to use a Bone Opener. Even though it is not a weapon, any way you flail your arms with one in your fist, gives you the potential to save yourself and your loved ones in an emergency, all the while protecting the fragile small bones of your hand from injury upon impact (see "Boxer's Fracture"). Although you don't need training to be dangerous with a Bone Opener, it was a lifetime of training and experience that lead to the development of this revolutionary design.
Women will find this to be an excellent self-defense tool because the most high risk situations for a woman are also times when they'd be likely to have their keys in hand: To and from ones vehicle, or to and from ones place of residence. Carrying the key-chain in hand, at the ready, during these increased times of danger could also give a woman the upper hand against a would be attacker. The pocket loop even allows ladies to hang their keys in a purse pocket for quick & easy retrieval.
Just like the Bone Karambit, the index finger loop of the Micro provides 100% positive retention so you won't lose this tool during use. Even if you forget to hold on tight during the adrenaline rush of a fight or flight response, the Bone Opener will stay in your hand when you need it most. The ridges, crests, angles and points of this tool are not there by chance. The increase in energy transfer between striking with the bare fist vs. an object in hand is vast and well documented. When used as a weapon this key-chain is potentially deadly, this is why we ask that you please do not use it as a weapon... the effects are simply devastating. It's better thought of as a glass breaker for situations where you may need to exit your vehicle after an accident, but the door is jammed, and have to use your keychain to break the window.
These are CNC machined out of aerospace aluminum to extremely tight tolerances for a beautiful show quality fit and finish. They are anodized matte black and laser engraved, each with its own unique serial number. It's also much thicker than our stainless steel tools.
Specs:
Anodized Aluminum Bone Opener Micro w/ Chrome Plated Bit:
Weight: 2.2 oz.
Thickness: 11mm
Length: 3.5"
​Width: 2.4"