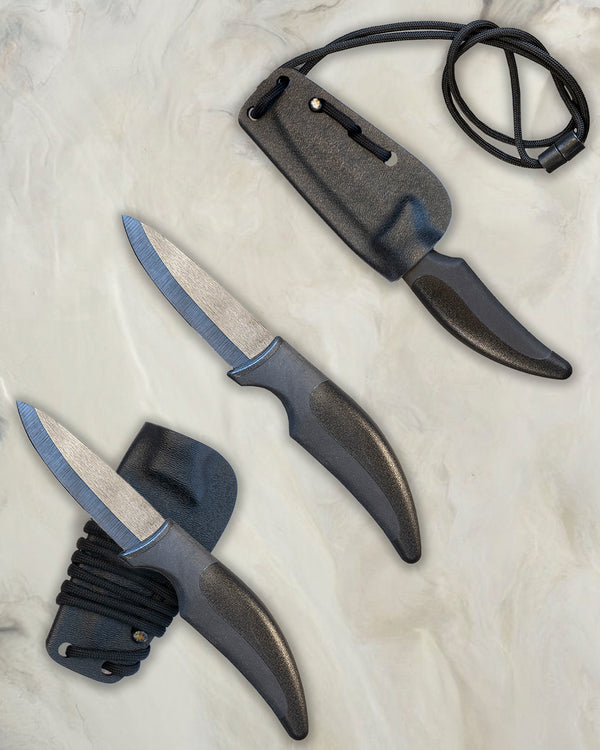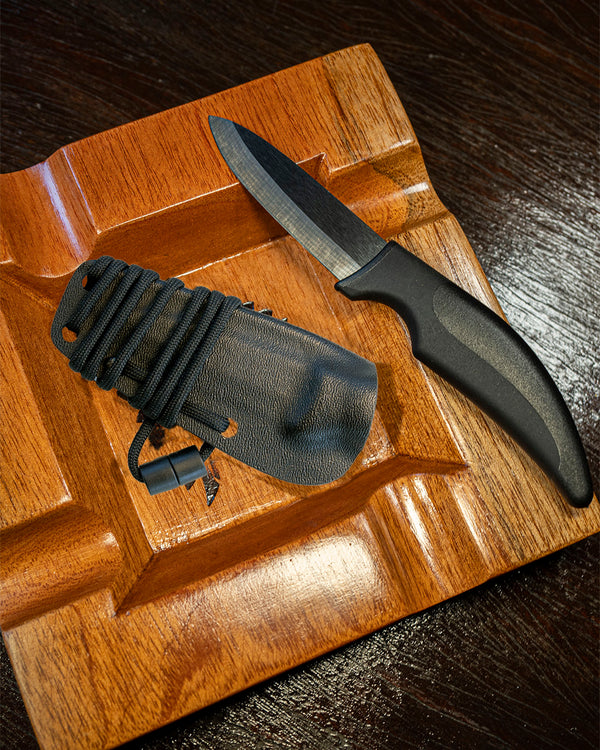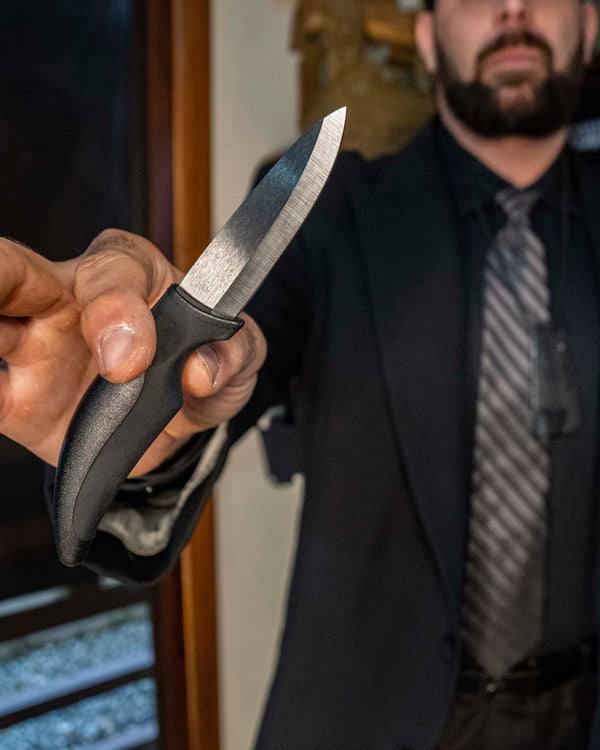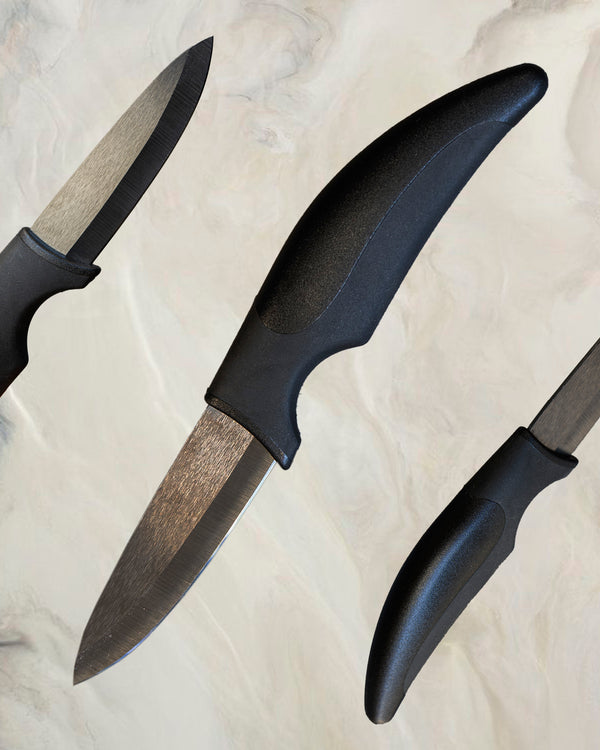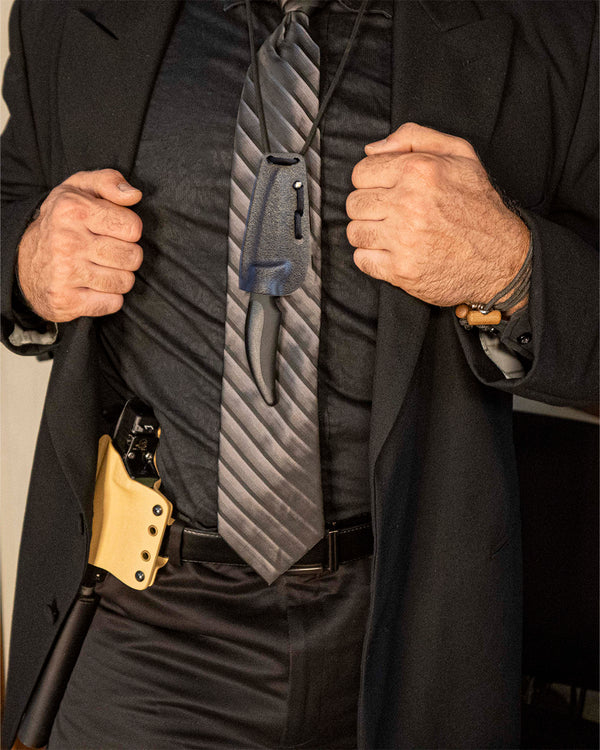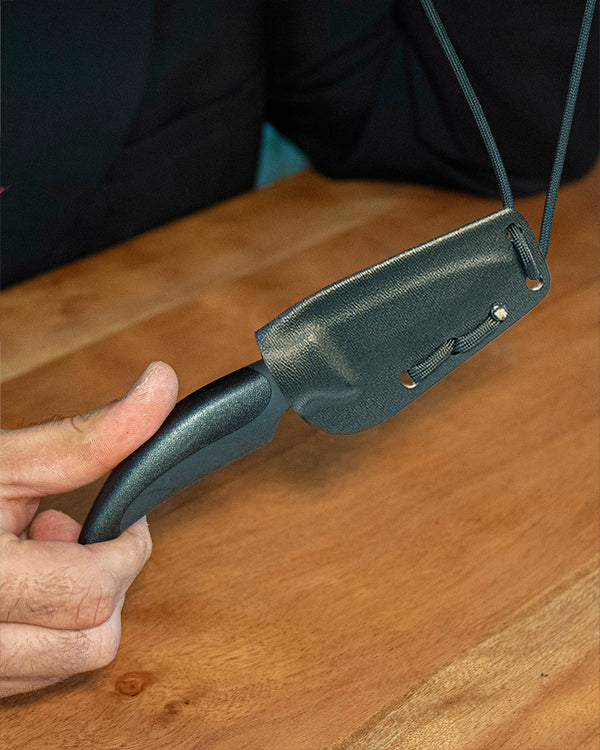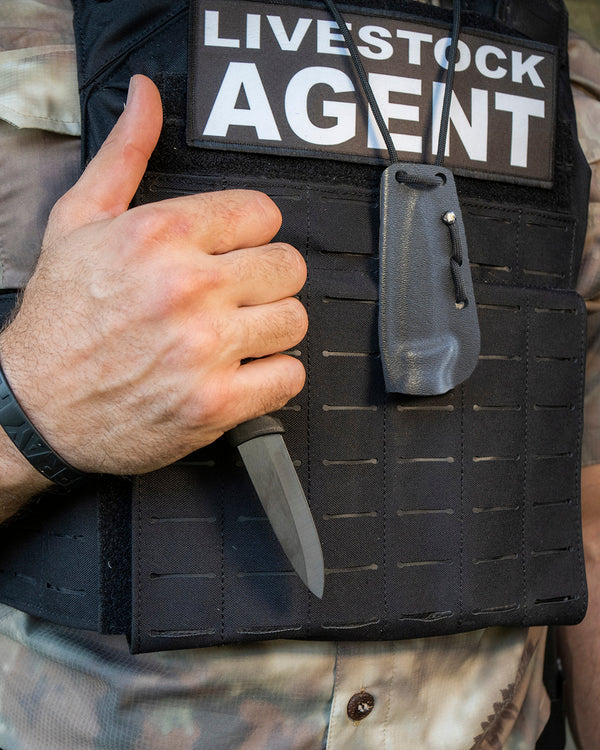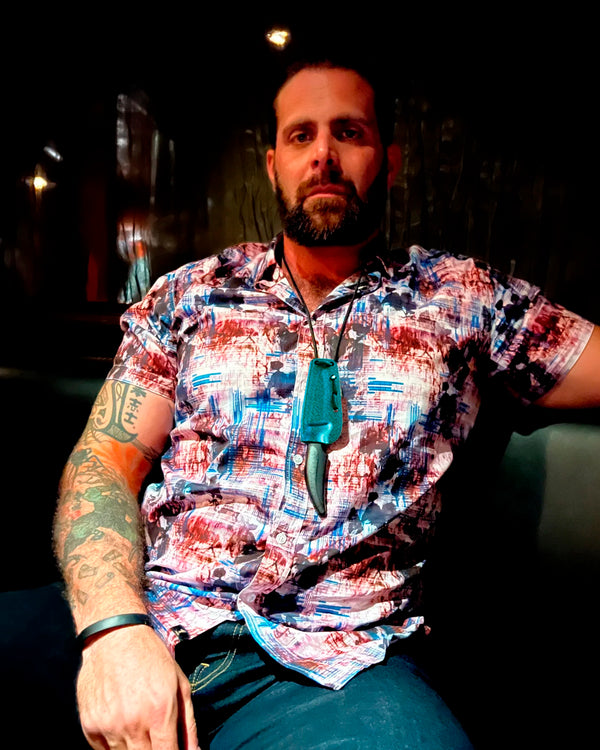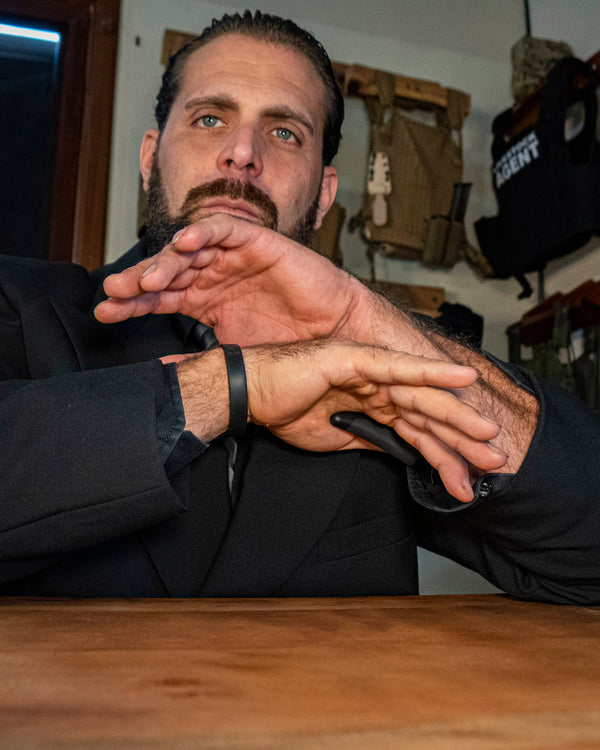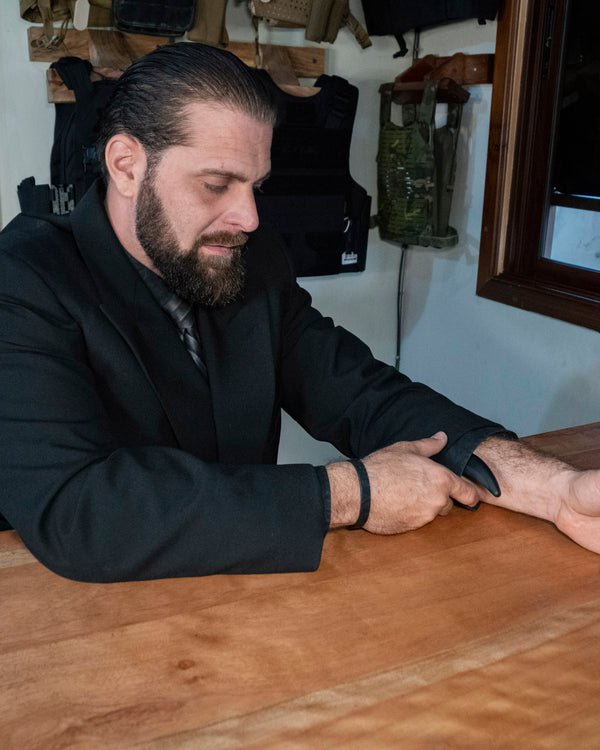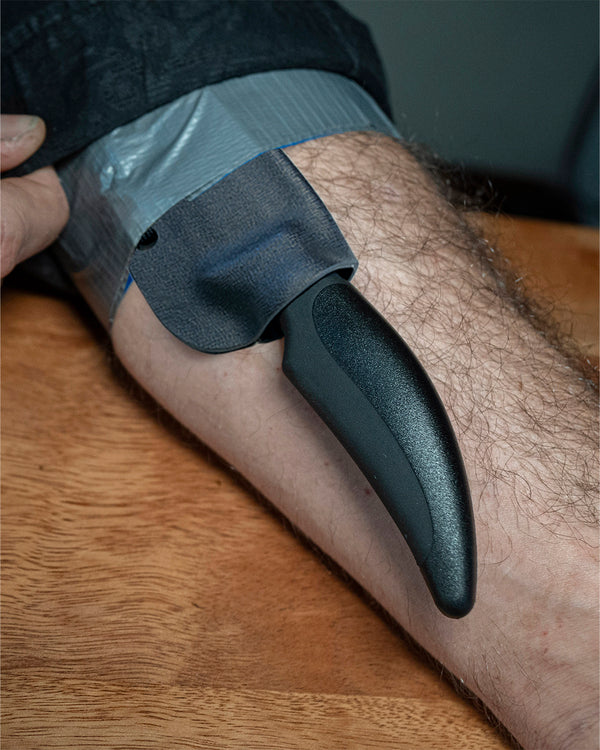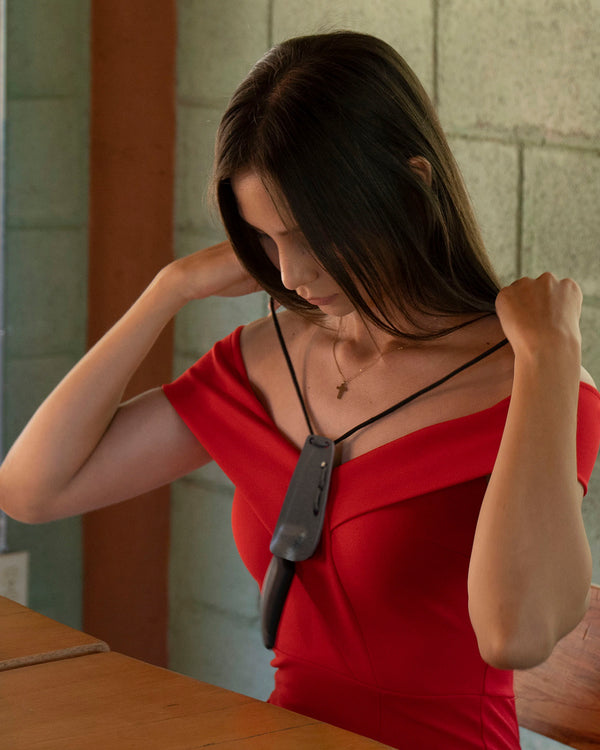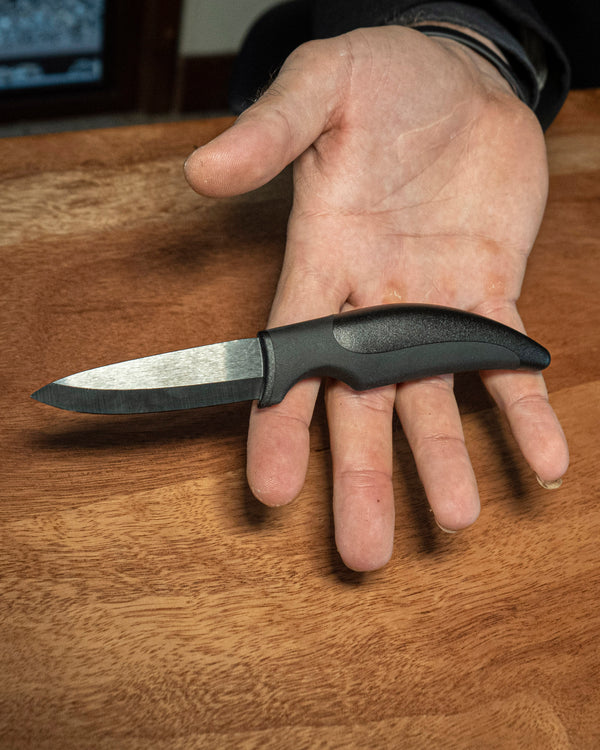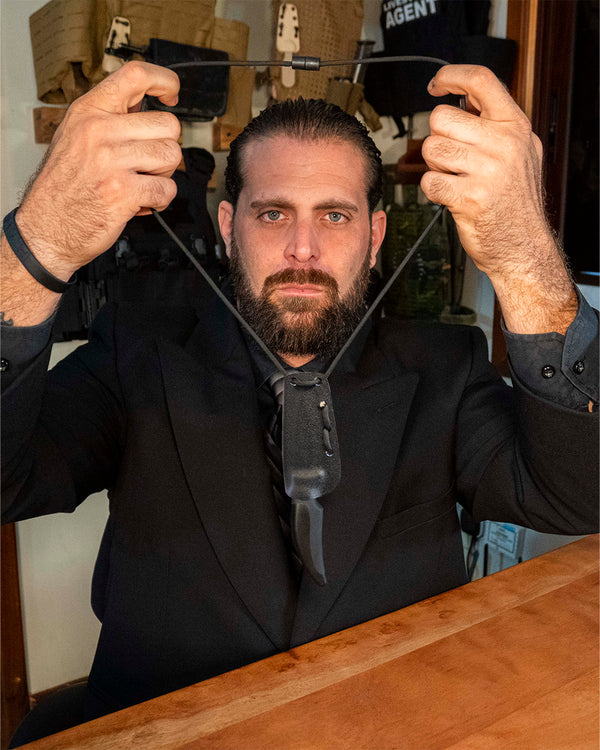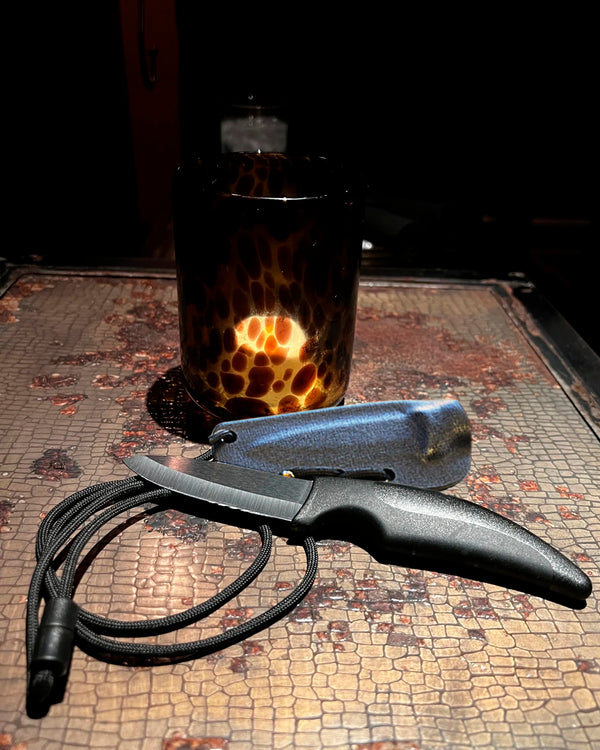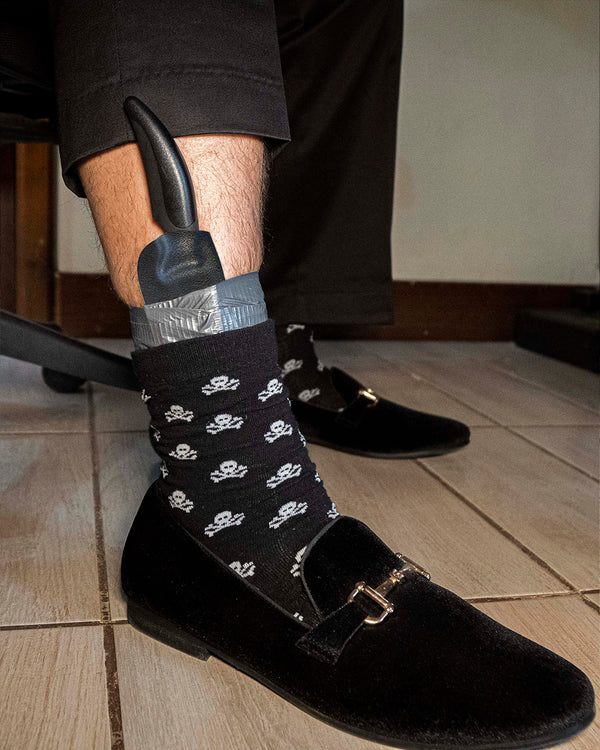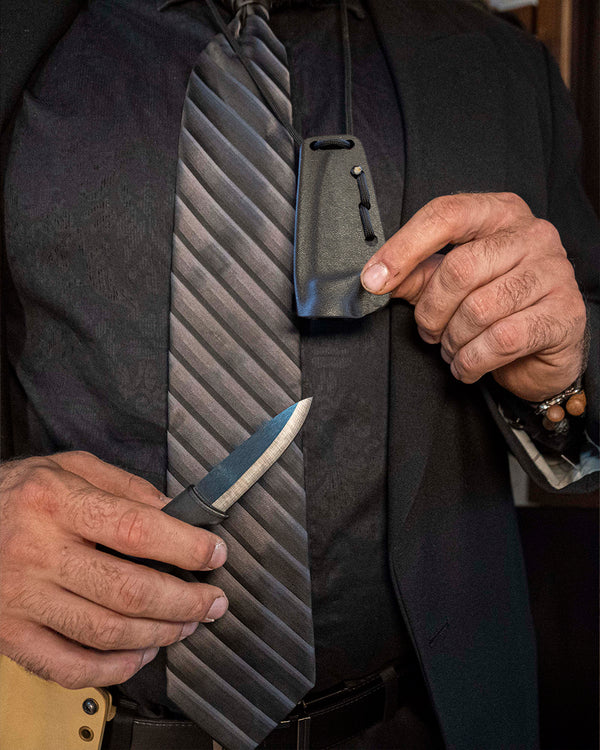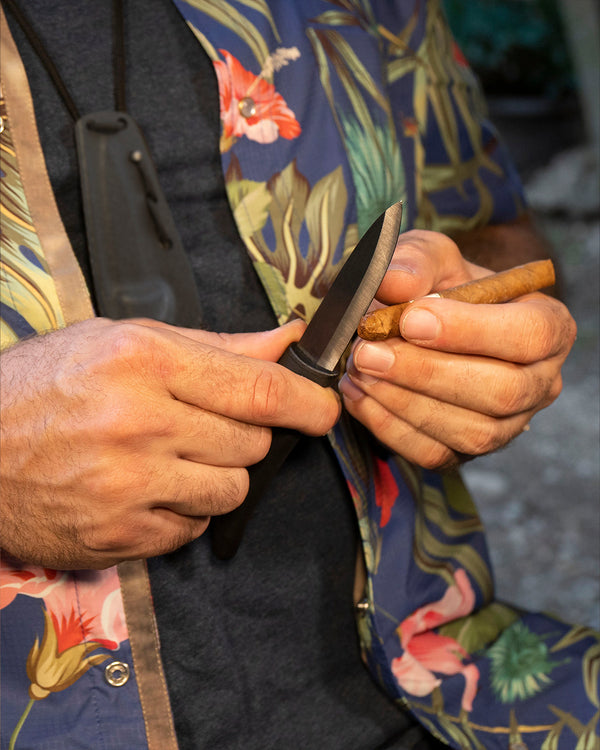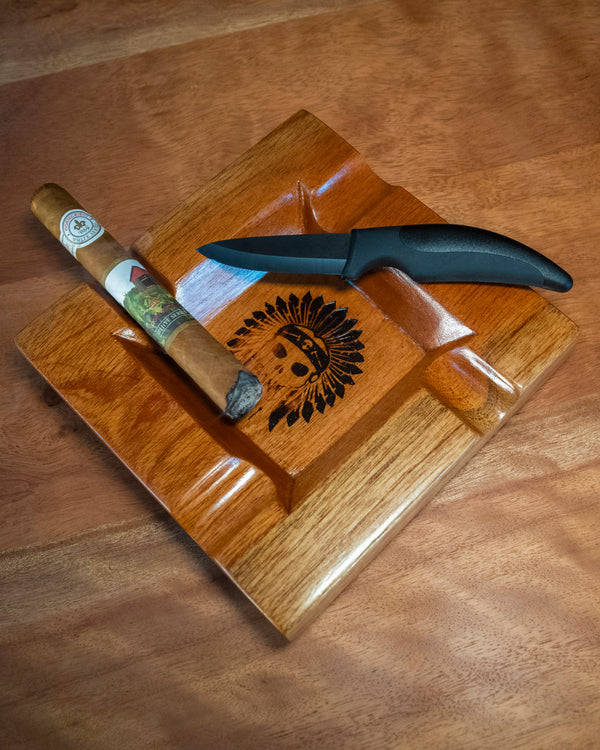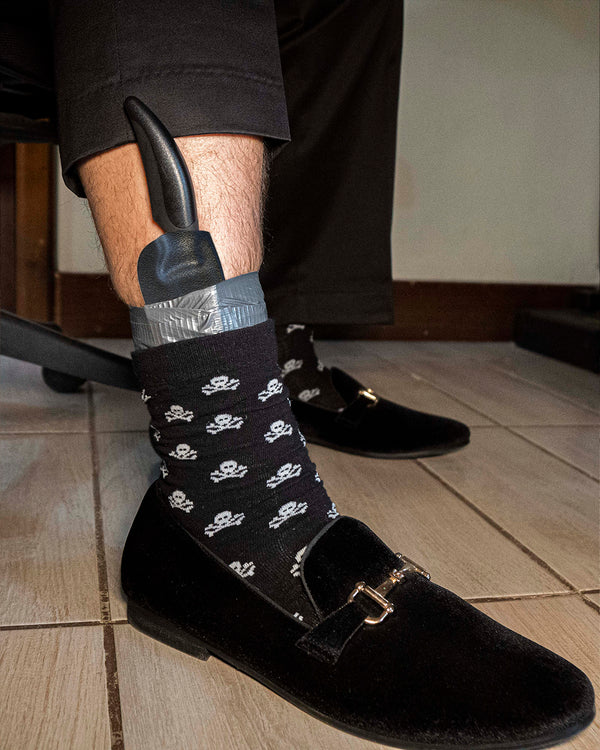 Another Bone Tactical original born from years of making our own tools and equipment for "clandestine operations" when what we needed did not exist... enter the Non-Permissive Environment Ghost Knife! An untraceable, virtually undetectable, non-metallic, affordable, concealable, lightweight blade that is impervious to the elements and mission ready!
The knife itself is completely unmarked, with no logos or insignia whatsoever. Being a higher quality version of a free-market design means that other manufacturers have produced similar knives (making it untraceable). In other words; since it can't be tracked back to us, it can't be linked back to you. Even the rubber grip section is resistant to finger print testing. It's also nearly undetectable because it contains no metal!
Our proprietary Ghost Knife is made from zirconia carbide (harder/sharper than steel), plastic, and rubber. The sheath is thermoplastic, the lanyard - nylon paracord with a plastic pressure release barrel snap (so the 550lb cord can't be used to strangle you when it's around your neck). The 1/4" holes in the sheath can also be used to safely attach the knife pretty much anywhere with any modern holster attachment method (we recommend using our non-metallic OWB/IWB Attachment Clip System which is sold separately here on the site). It can also be taped, tucked, or strapped anywhere on the body for even deeper cover.
The way things are going, you may soon wish you had one in every bugout bag and vehicle. They are completely impervious to the elements (no rusting, warping, or falling apart with time) so they're perfect for bug-out bags, boating, scuba diving, fishing, and stashing in places only you know about for emergency retrieval.
Hardy, basic, and durable. Since the Zirconia Carbide blade ships shaving sharp and is harder than any steel in the world, it will never need to be sharpened. It will survive a lifetime of normal use with no maintenance whatsoever! The rubber handle provides excellent grip in any conditions. The blade comes ready to be worn concealed around the neck on the provided lanyard.
This is not a hard use blade like the EDC CANK, this is an affordable NPE weapon that if used in a violent encounter (not condoned or recommended) is designed to be potentially disposable. This blade is so much harder than any metal in the world that it is naturally also more brittle, and should be both used and carried differently than a steel knife. The Ghost Knife will chip under extreme torque, this is normal for the type of material. Do not drop your blade on hard surfaces while it's not in the sheath. Do not try to use this type of blade as a tool, screwdriver, or pry bar. If used as designed the Ghost Knife will outlast it's original owner and we warrant them as such. If you break your knife due to misuse, we've listed replacement blades here on the site for only $10 (a fraction of the original price).
This knife is not a toy, it's a specialized item for professional use. Do not purchase if you are under 18. Check your local knife laws and be sure to comply with all current forms of tyranny before purchasing. Please take your time to study use and carry of potentially dangerous objects in non-permissive environments before you attempt to use or carry this knife. Using/carrying this knife is not necessarily intuitive for all people, if you have a problem it's probably not the products fault (though you may think so at first, 99% of the time it's operator error)!
NPE Ghost Knife Videos:
Specs:
Total Knife Weight w Sheath: 2.5 oz.
Total Knife Weight without Sheath: 1.6 oz.
Total Knife Length: 7.1"
Blade Length: 3.0"
Blade width: 1.8"
Necklace total length: 31"