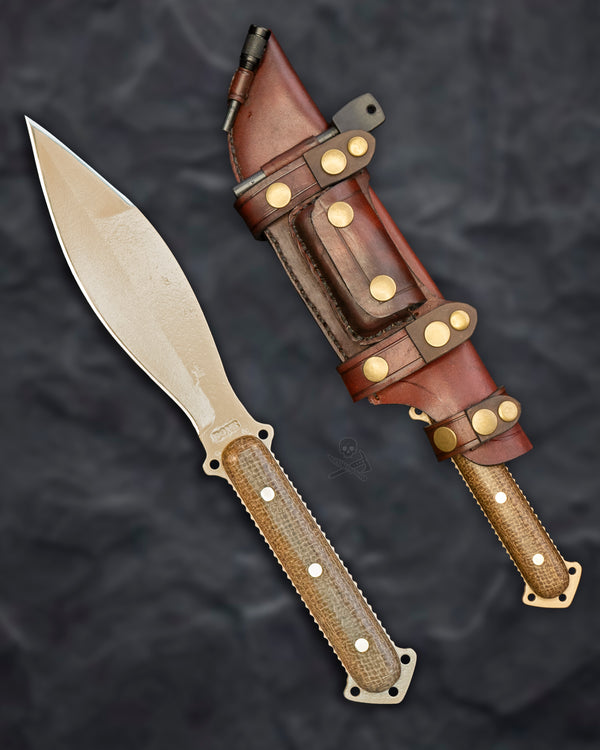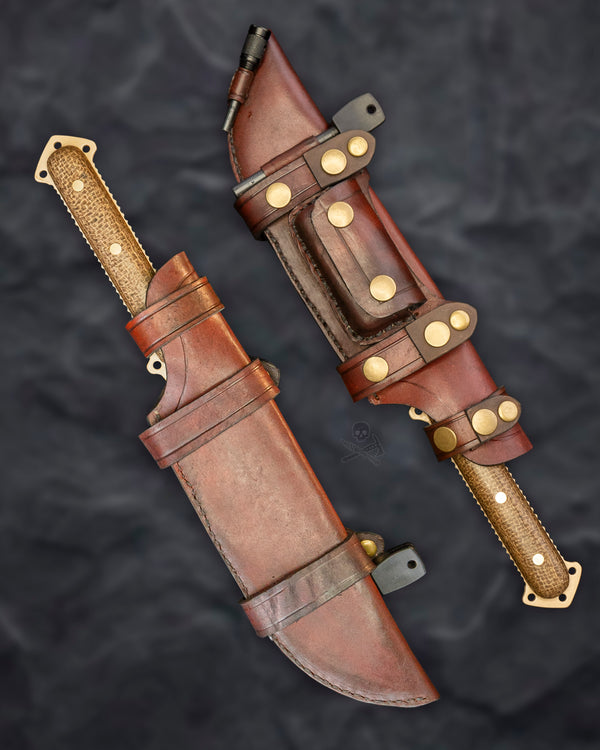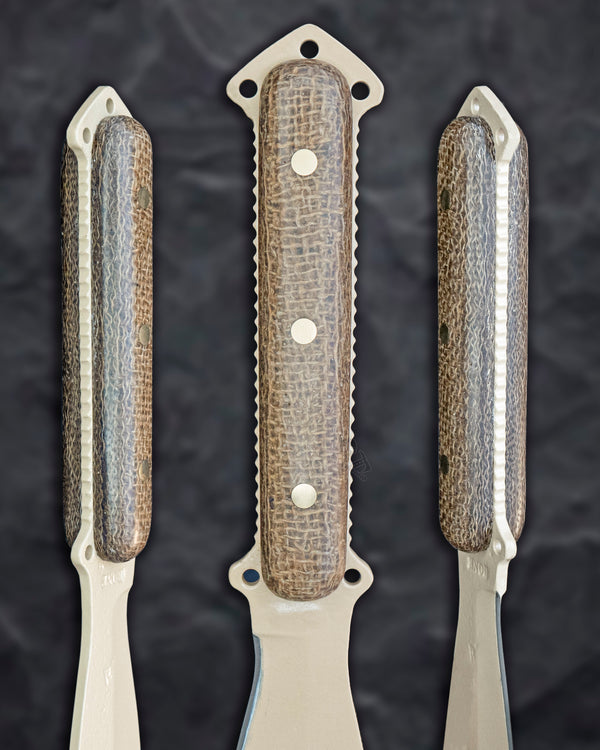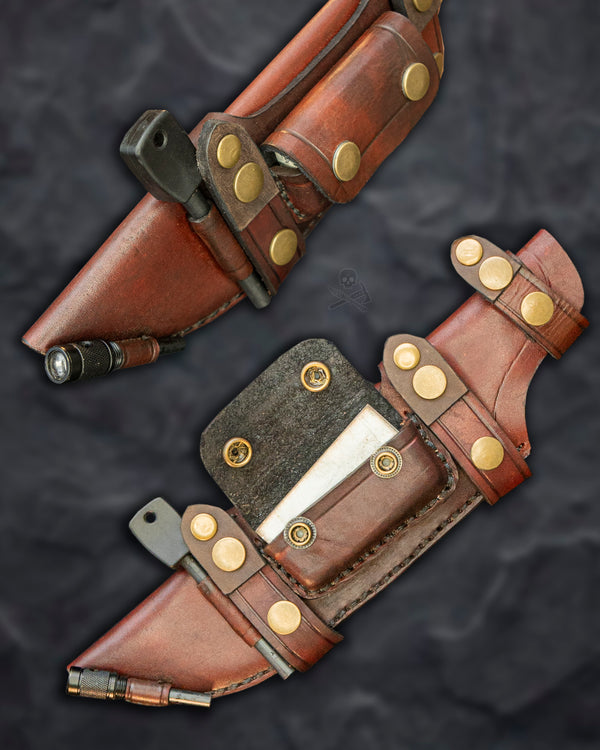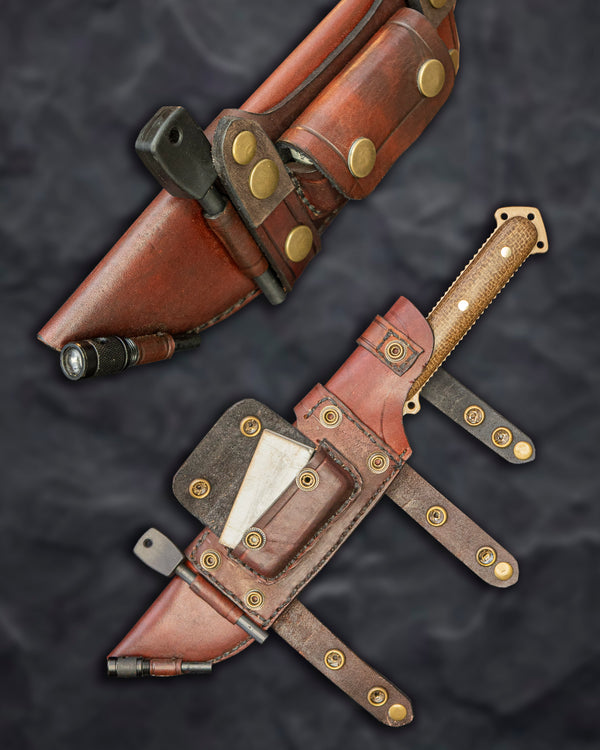 The Bushcraft Survival Knife System is a unit that Greg began developing at the turn of the new millennium... Since the first knife he hand made with his grandfather (which was more of a short sword) went with him hunting, fishing, and camping the outskirts of the Florida Everglades where he grew up. We call it a system because it's so much more than just a knife. It's a lifeline, a true bushcraft survival system.
The sharks, gators, black bears, and big cats taught us we needed a knife big enough to take down megafauna if necessary. When spear hunting became legal in Alabama 10 years later, we began creating prototypes that could go from a belt worn bushcraft blade to a hunting spear when attached to a sapling. Our time in the mountains and jungles of Latin America taught us that a machete style edged weapon can not only be used as a true do-it-all tool, but can also keep one alive in the wilderness like no other tool can. With these desired characteristics in mind, our premium bushcraft blade began to take shape.
This knife excels at all bushcraft tasks: batoning, cutting, chopping, whittling, skinning, butchering, it can even filet fish. Simply put, it's guaranteed to be more versatile in the woods than you are (regardless of your skill-set). It's well balanced, comfortable in hand, and like all our blades it's extremely tough. Made from one of the best knife steels available for bushcraft and heat treated in house, this blade promises to be one of the toughest knives you'll find. The heavy duty polymer coating means a long lifetime of hard use if you simply keep it clean and well oiled.  The reverse edge is only partially sharpened so it can still be hammered through with a baton assist and used like a camp axe.
Now featuring our durable proprietary micarta handle scales affixed with epoxy and Bone Tactical locking bronze rivets. These Gen 3 versions offer a more permanent handle solution to ensure a firm, comfortable, long-lasting grip.
In emergency situations or in a combat role it makes a great large fighting knife which can be used in both forward and reverse grip. When used as a weapon it performs as a larger version of our Gladius. The long double-sided blade slashes, stabs, and parries with ease.
The sheath system is a work of art in and of itself. A great blade is only effective if you can get to it when you need it, and this one is supremely accessible. It features our now famous design hand made top grain leather sheath that allows for both cross-draw belt carry and "scout carry". The sheath also has a wet stone pocket on the front (sharpening stone included) and two loops for ferro rod fire starters. The sheath and the knife itself are all made of natural earth tone color components with bronze accessories that will never rust for the utmost in stealth. If you're a hunter or outdoorsman and want to take your blade game to the next level, this is the knife for you.
Specs:
Total Package Weight (including sharpening stone): 18 oz.
Total Package OAL: 14"
Total Package Max Width: 3.5"
Minimum Blade Length: approx. 7" on one side & 2.75" on the other
Blade width: approx. 1.7"
Blade Steel: approx. 3/16" thick hand forged 60HRC 5160 
Sheath Materials: Leather with bronze snaps & rivets