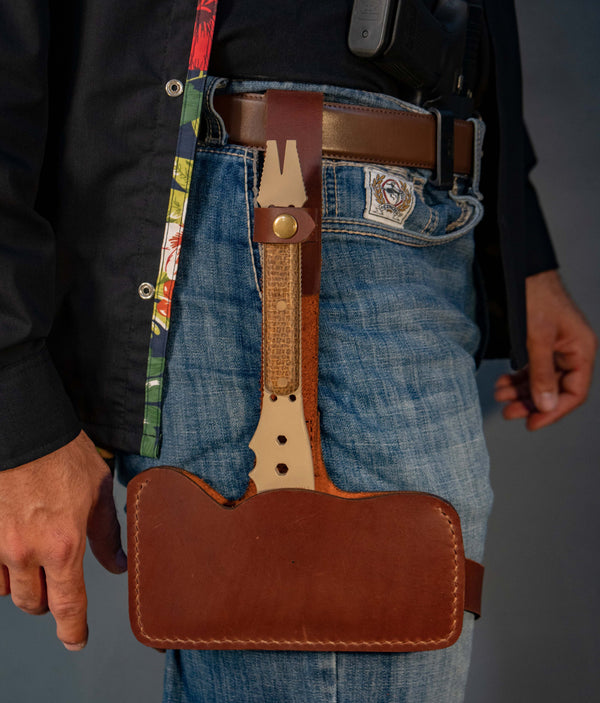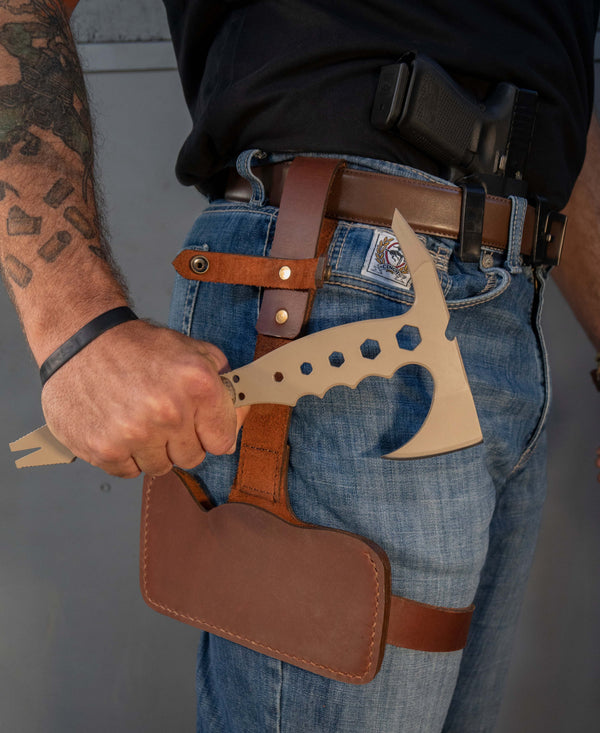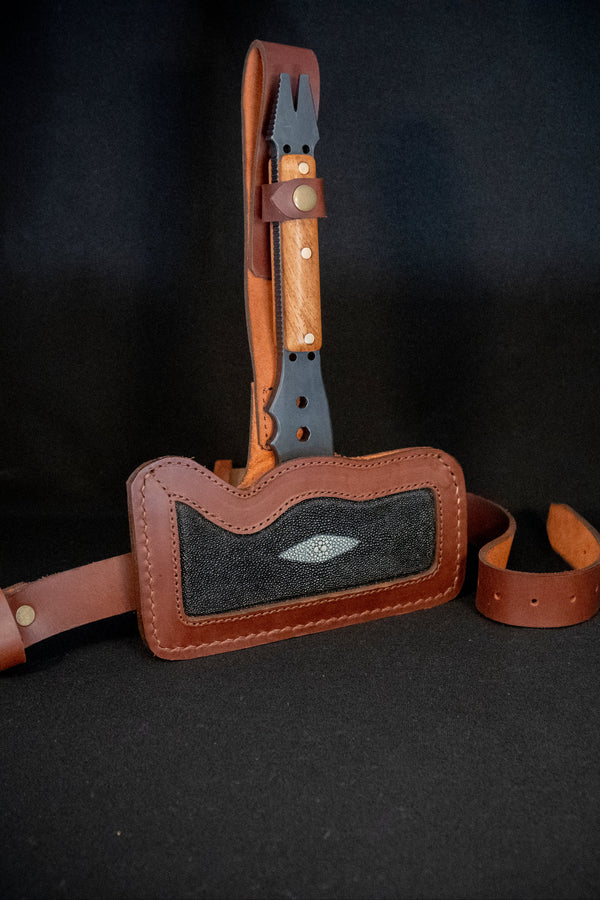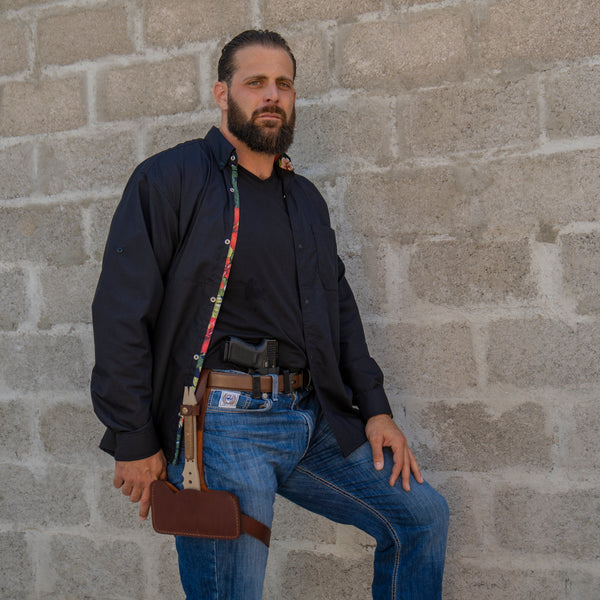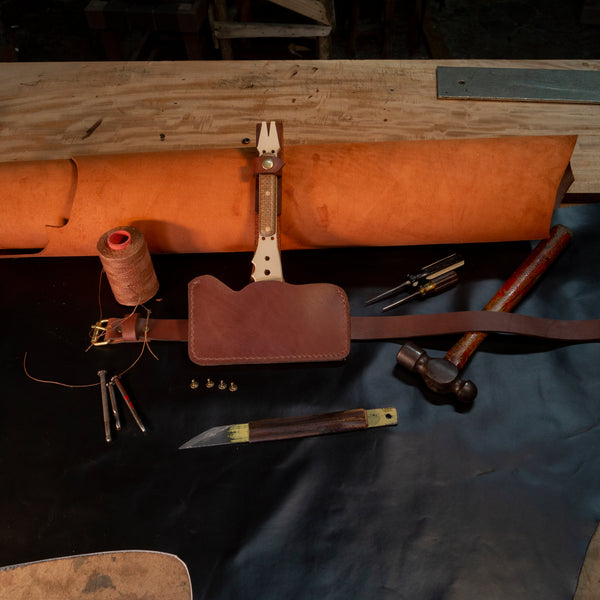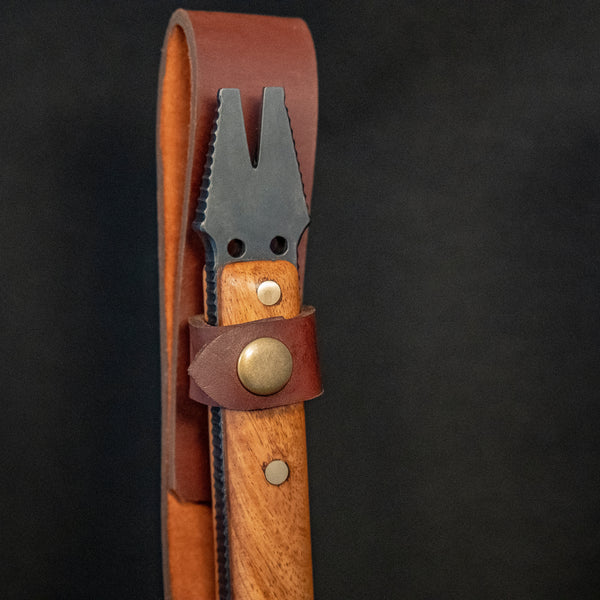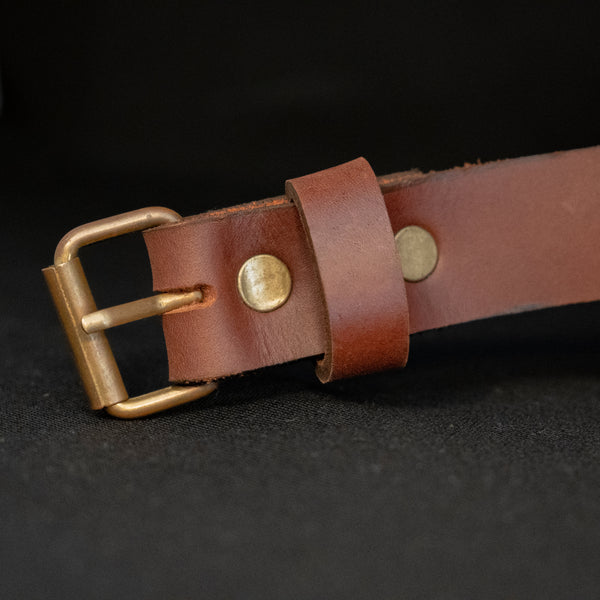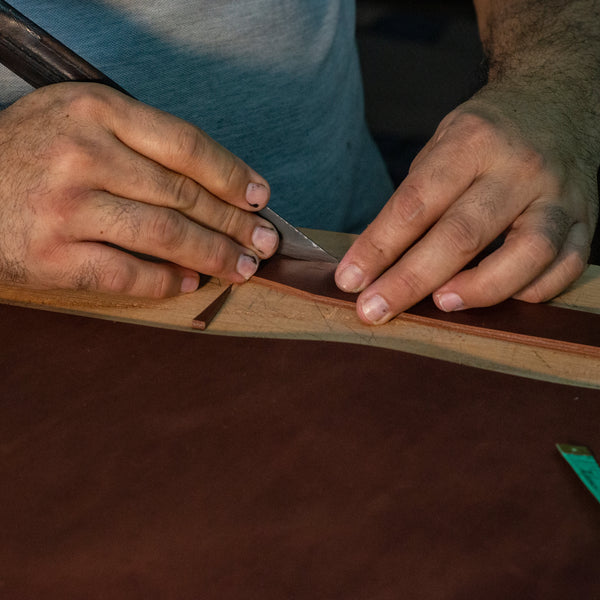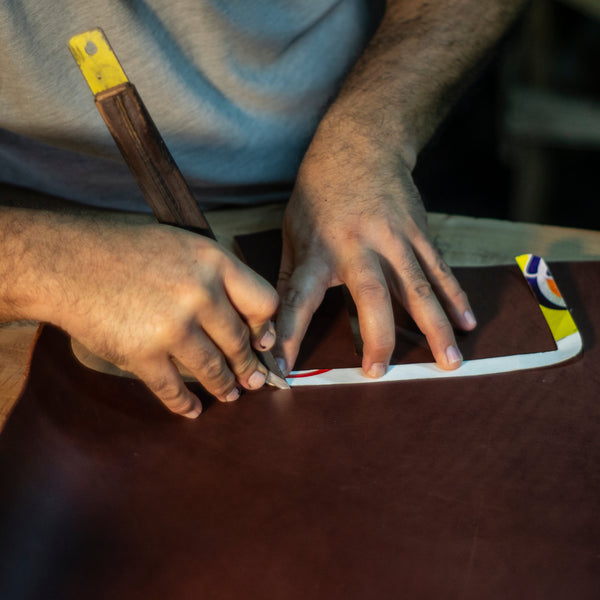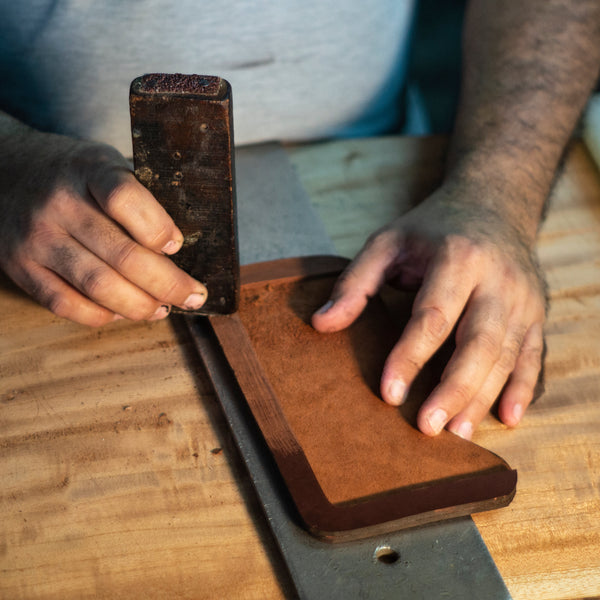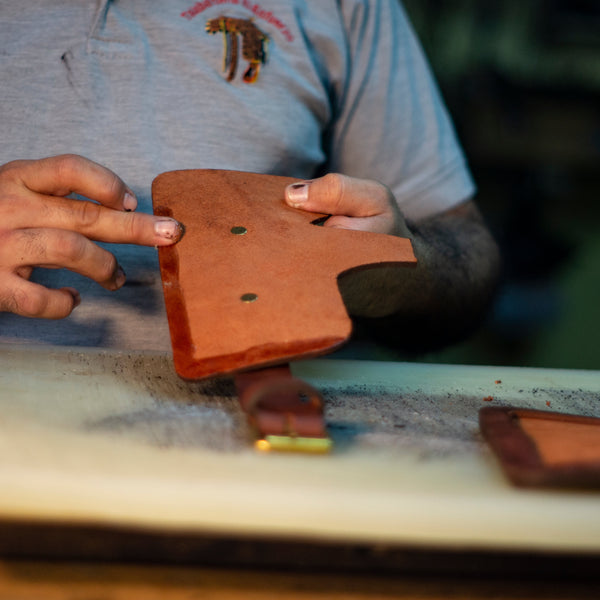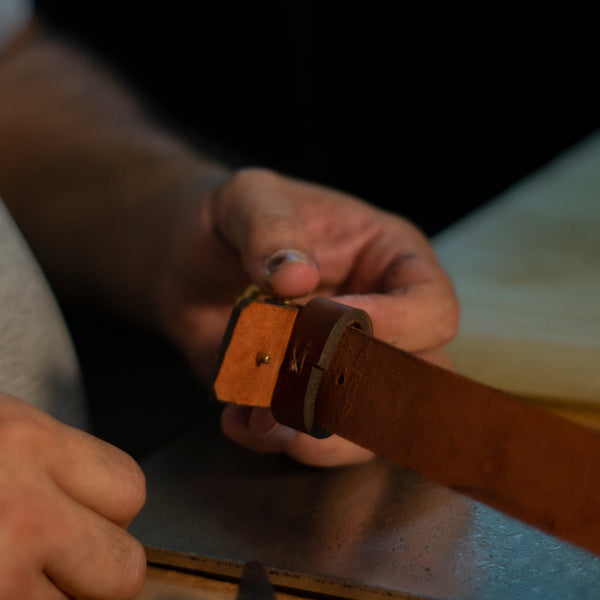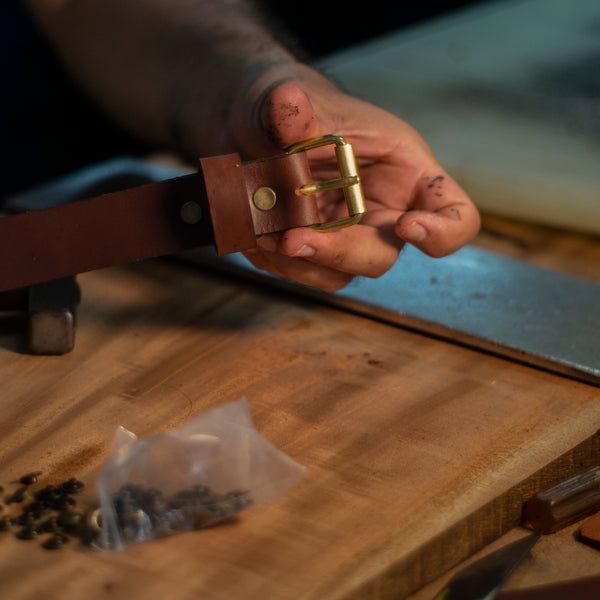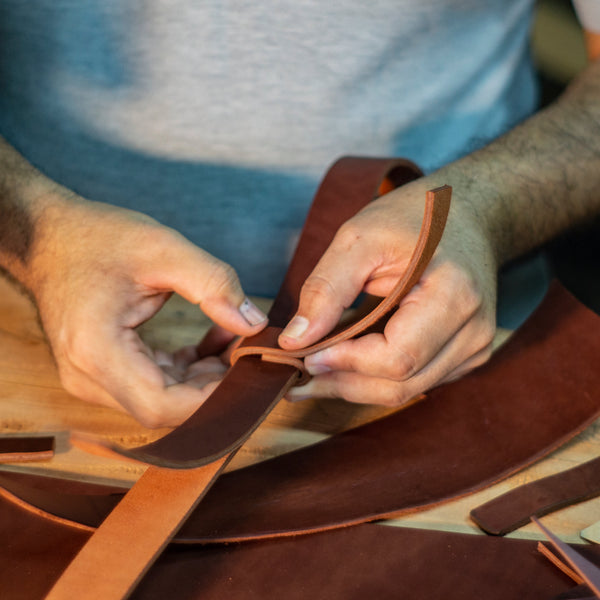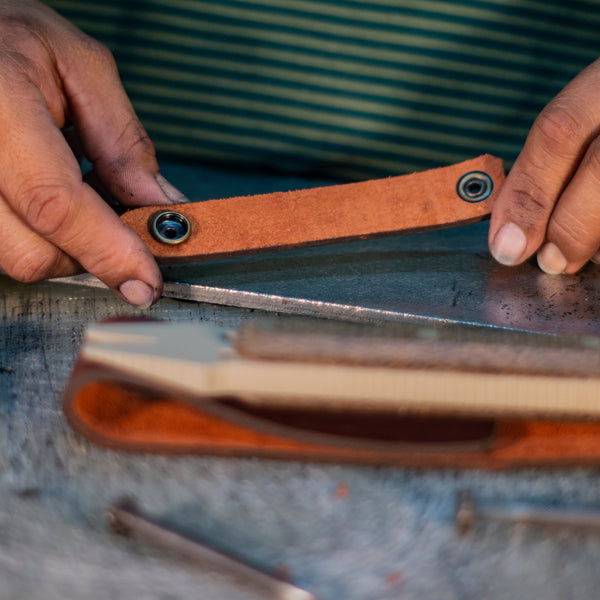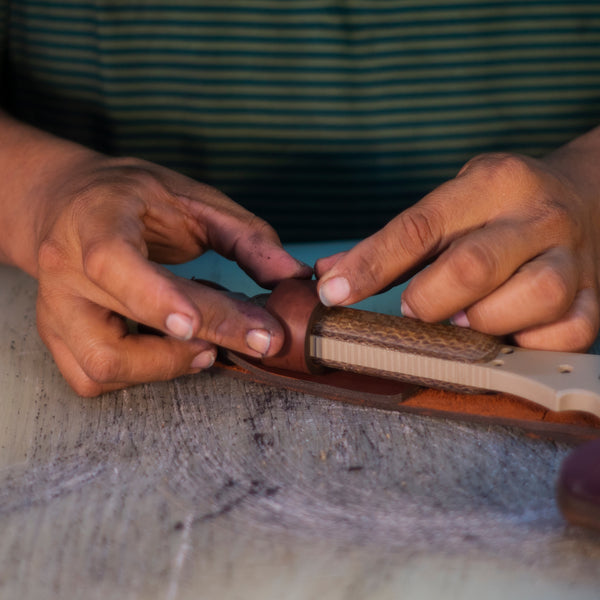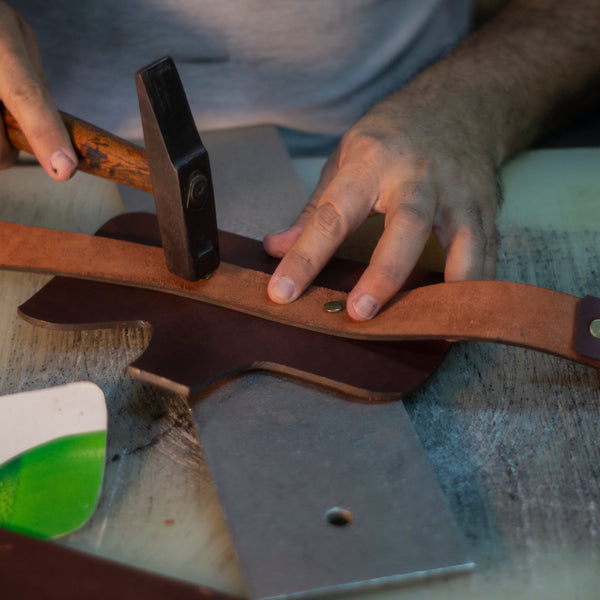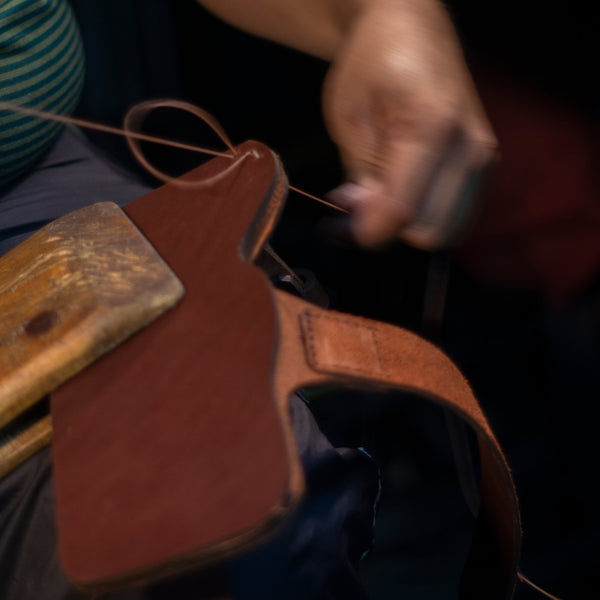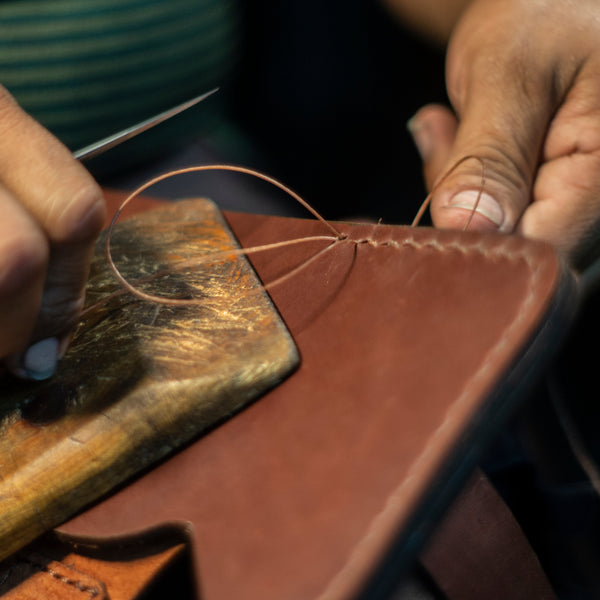 Our leather drop-leg sheath for the Bone Hawk is 100% hand made from some of the world's finest leather along with solid bronze buckles, rivets, and snaps. It's designed to be worn on the belt, offering an option so effective it has made regular carry of a tomahawk both plausible and comfortable. This heirloom quality piece of gear features a level of artisanry that nearly no longer exists and will easily last a lifetime.
Bone Tactical leather sheathes start long before the animal is even slaughtered. The material for our sheathes is chosen when the cattle arrive to the slaughter house. Only the finest cattle are chosen and a humane slaughter is ensured. Next the hides are sent to the best tanners available. Each piece is further inspected by Mr. Bone himself for it's inherent qualities like thickness, stretch, durability, color, and uniformity. From there, only the best hides are chosen to be passed along to our incredible artisans. With Greg's overwatch they then proceed to produce these beautiful yet incredibly functional and durable works of art.
It's fully ambidextrous and wearable on either the left or right side of the body. The top has a loop that nearly any belt will pass through, and the leg strap will fit around most legs. It comes fitted with a solid brass secondary retention snap so you don't have to worry about your tomahawk falling out.
*Orders often ship same day but always within two business days. You'll automatically receive an order confirmation e-mail when your order goes through, and then another e-mail with tracking info once it ships. Please e-mail LT@bonetactical.com with any questions regarding shipping or your order. All sales are final.*