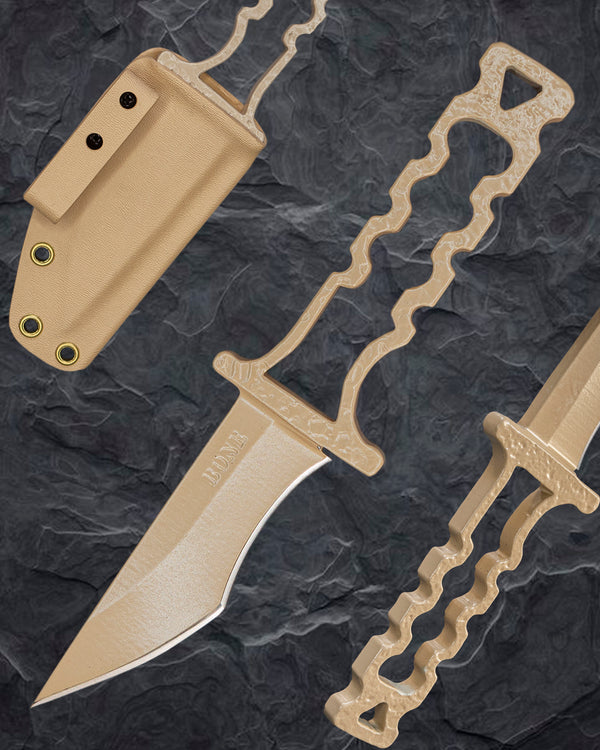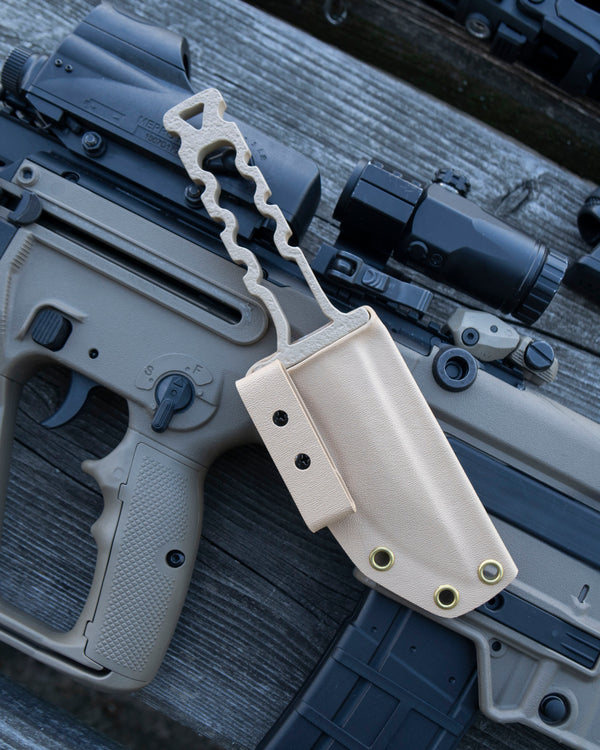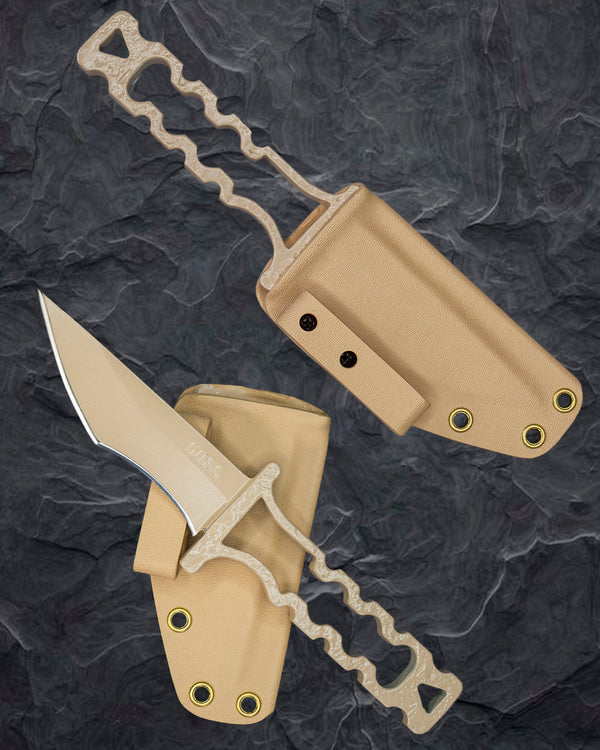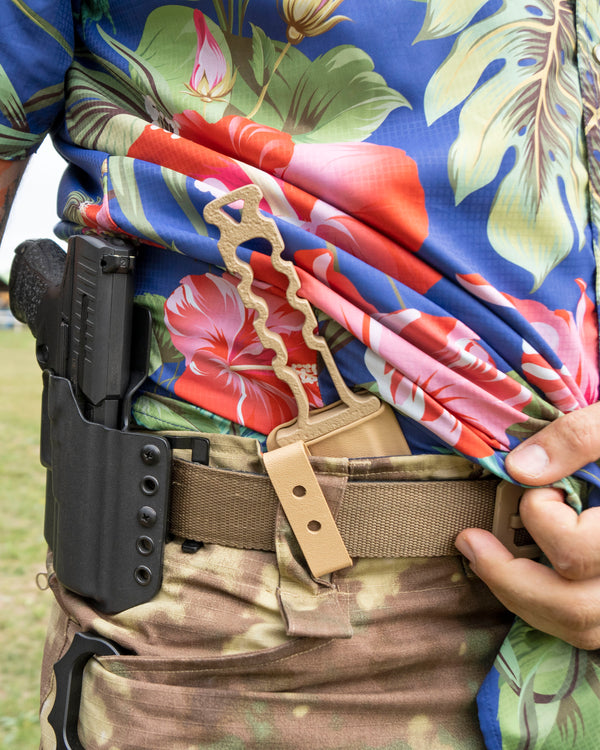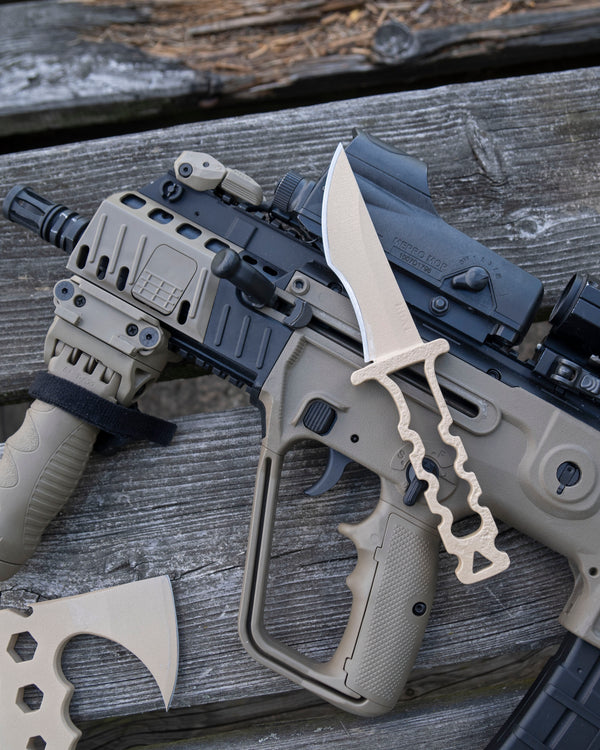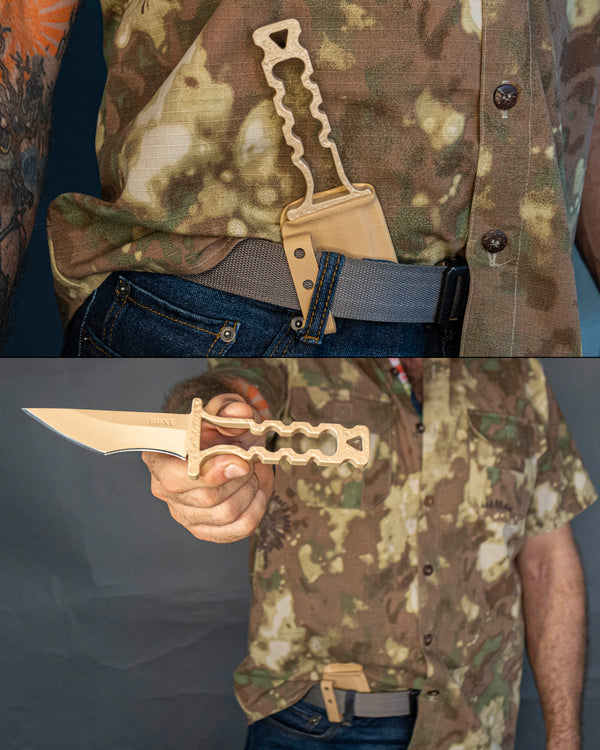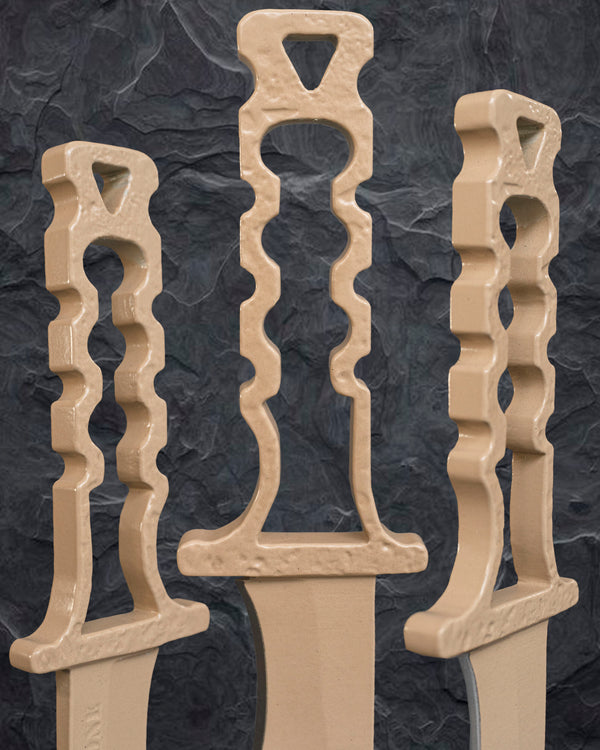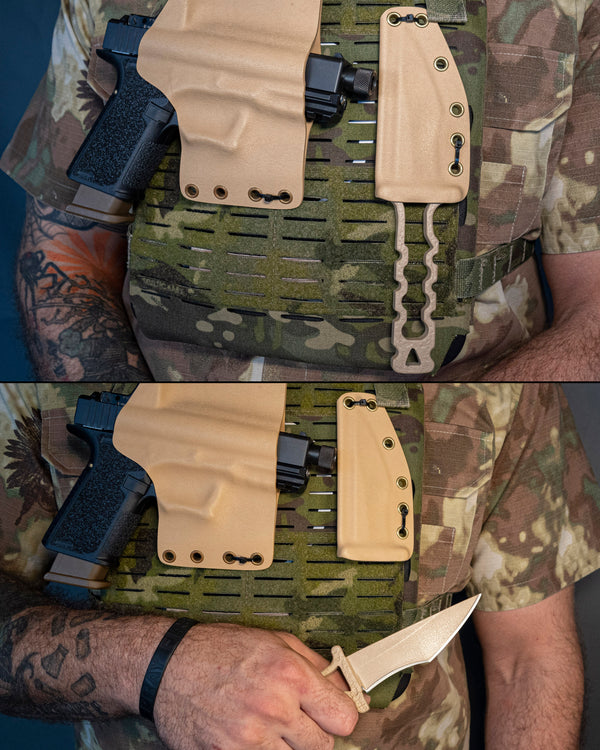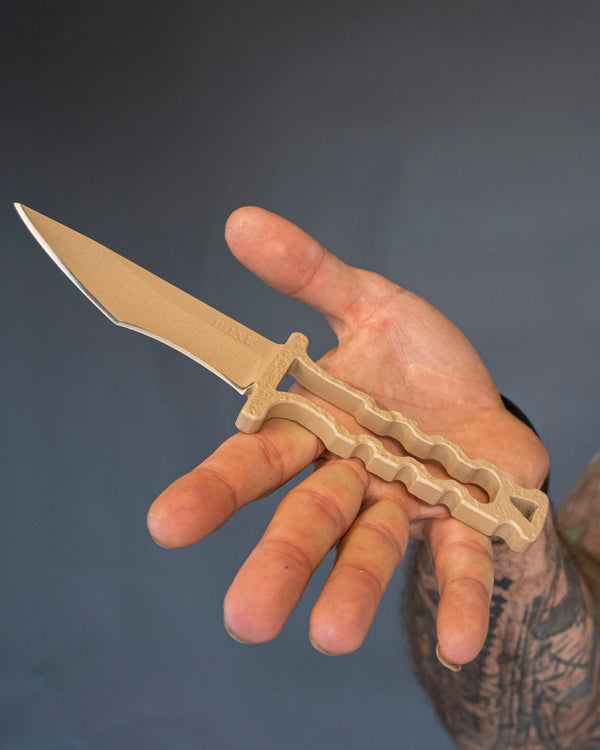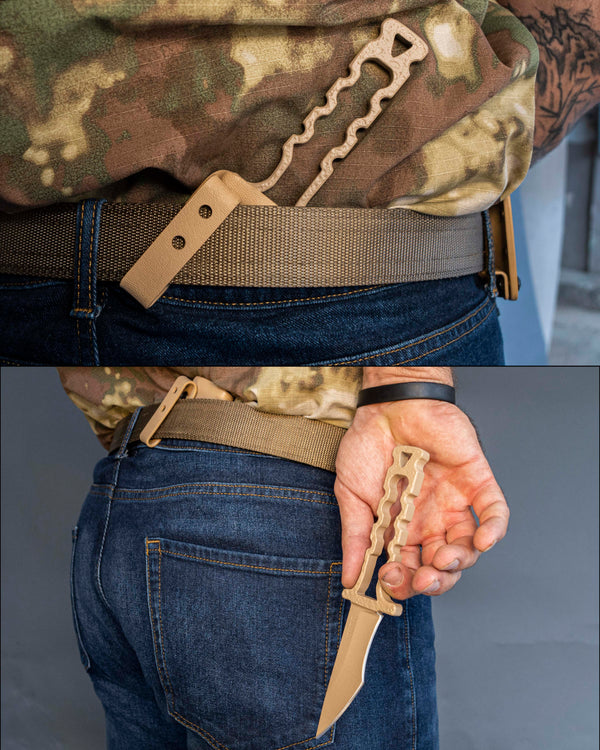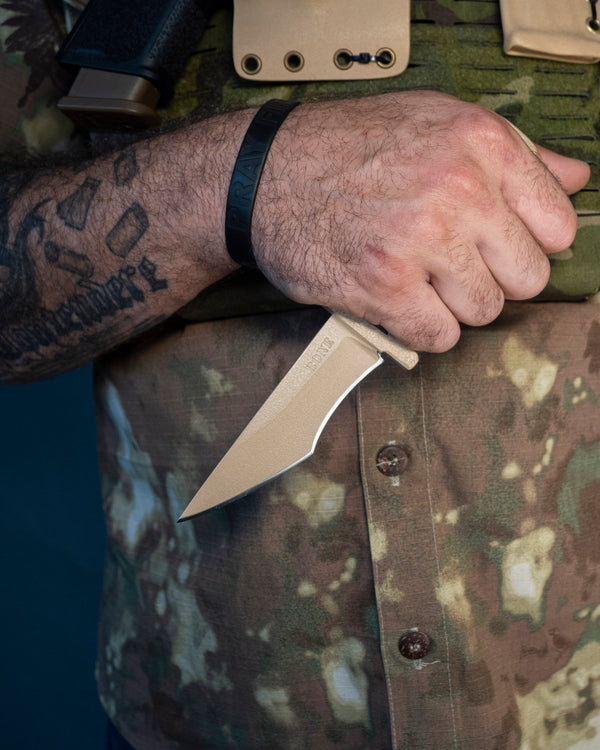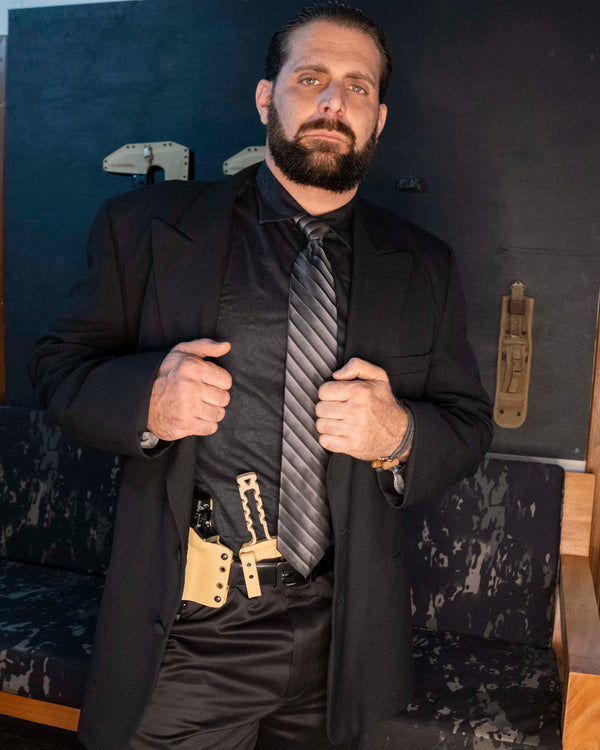 The Bone Kogatana was designed to be the world's strongest and most effective modern fighting knife. Hand forged from one solid piece of 5160 steel, over 3/8" thick, and professionally heat treated in house. Its Japanese martial arts inspired design slashes, stabs, conceals, and fits the hand like no other knife fighting knife has before. The fully ambidextrous and modular sheath system comes ready for IWB use and/or attachment to virtually any piece of kit. This knife comes standard in a muted colorway which mimics natural skin tones and blends easily in both urban and rural environments while offering low light reflection with a minimal IR signature.
    Bone Kogatana's are quite simply hardcore modern combat blades in the purest and rawest form possible. Thicker, stronger, better designed, and produced with a higher level of attention to detail than any effective fighting knife previously in existence. With this knife we've mastered the perfect balance of handmade artisan quality, martial arts experience, and modern metallurgy production techniques. This is a knife that will not only outlast the warrior lucky enough to own one but is an heirloom quality edged weapon that can be passed down through the generations like an honorable family name. Each knife is individually handmade and therefore each will differ slightly from the pictures.
Bone Kogatana videos:
Bone Kogatana Modern Warrior Specs:
Total Package Weight (knife and sheath): Approx 8.5 oz.
Total Package OAL (knife and sheath): Approx 8"
Total Package Max Width (knife and sheath): Approx 2.5"
Minimum Blade Length (cutting edge): 3.9"
Blade width: Approx 1.2"
Blade thickness: Approx .19" at blade
Blade Steel: approx. 60 HRC 5160
Finish: Tan Heavy Duty Polymer Resin
Sheath: BT Greyman Thermoplastic w/ IWB Belt Carry Clip
Presentation: Ships/delivers wrapped in a Bone Tactical Covert Operations Shemagh