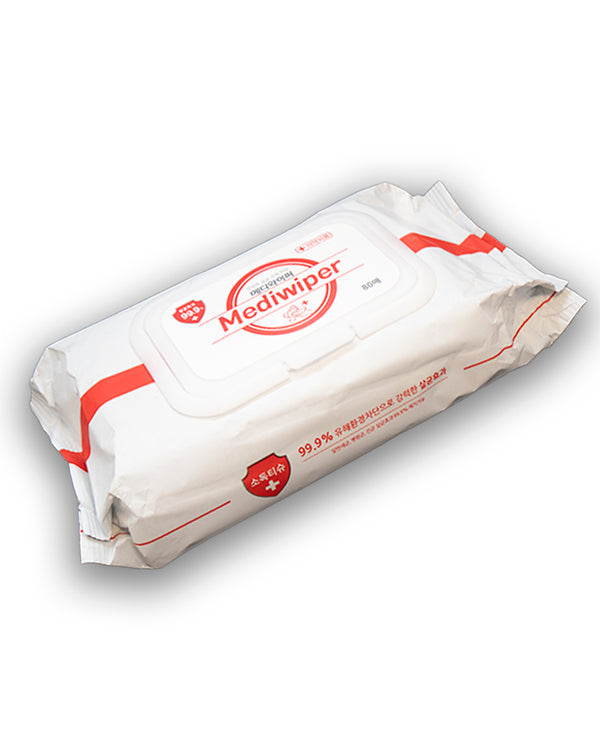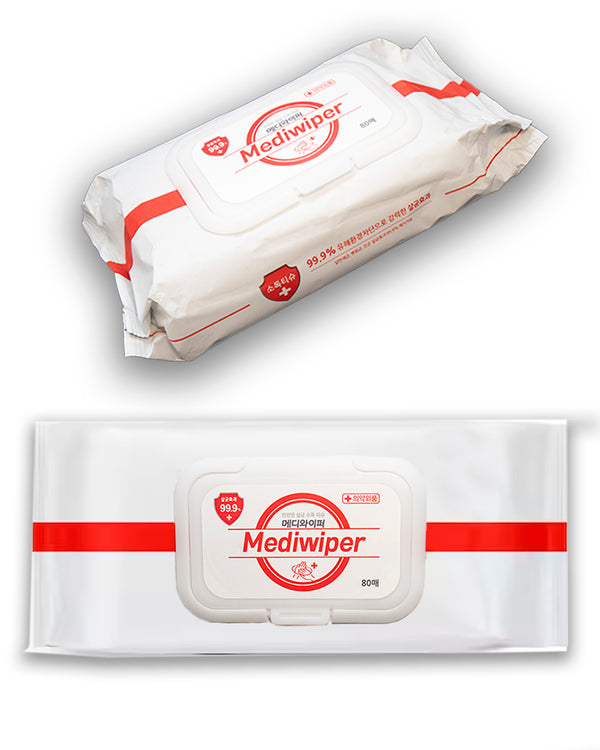 Genuine Mediwiper 80-pack of medical grade antibacterial sanitary wipes (an excellent choice for outdoor enthusiasts and survivalists). Whether you're embarking on a camping trip, hiking adventure, or simply preparing for an emergency situation, these wipes are an essential item to have on hand.

Each wipe is made with high-quality, durable materials and infused with powerful antibacterial agents to effectively eliminate germs and bacteria. They are gentle on the skin and can be used on the face, hands, and body to keep you feeling clean and refreshed even in the most rugged and challenging environments.

Our 80-pack is compact and lightweight, making it easy to store in your backpack, emergency kit, or car glove compartment. Each pack is resealable to ensure the wipes stay fresh and moist, ready for whenever you need them.

With our antibacterial sanitary wipes, you can rest easy knowing that you are taking proactive steps to protect yourself and your loved ones from harmful germs and bacteria, no matter where your adventures take you.
Active Ingredients: Benzalkonium Chloride (0.1 %), Antiseptic.
Inactive Ingredients: Water, Phenoxyethanol, Glycerin, Sodium Benzoate, Polysorbate 20, Disodium EDTA, Tocopheryl Acetate, Citric Acid.