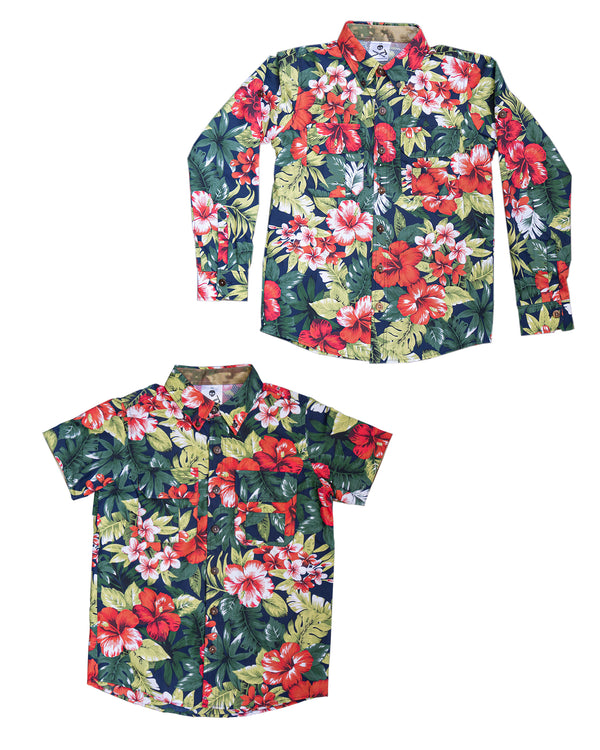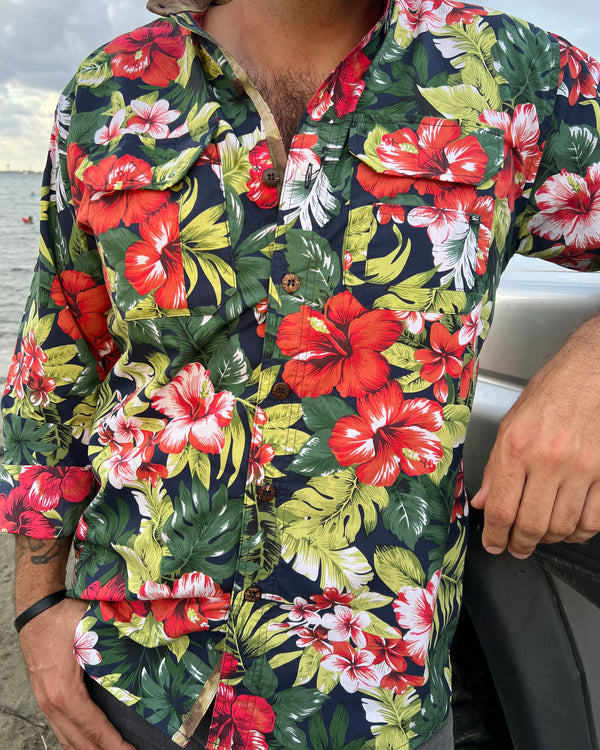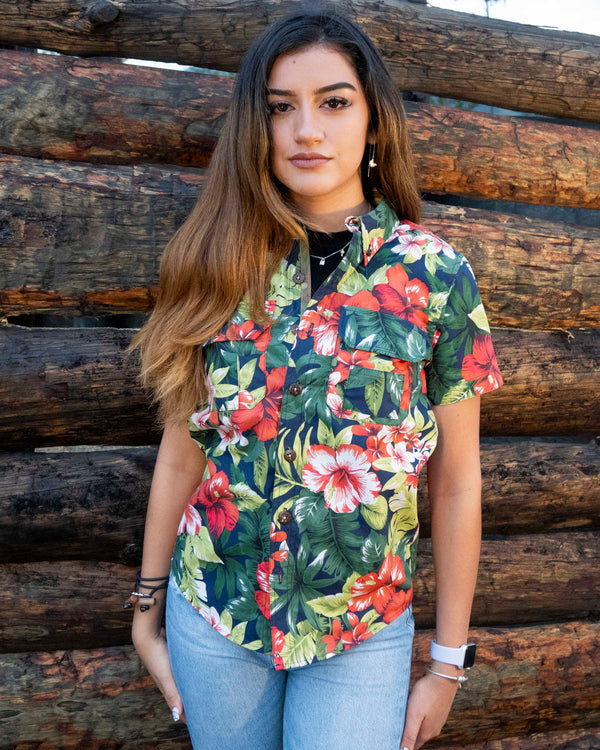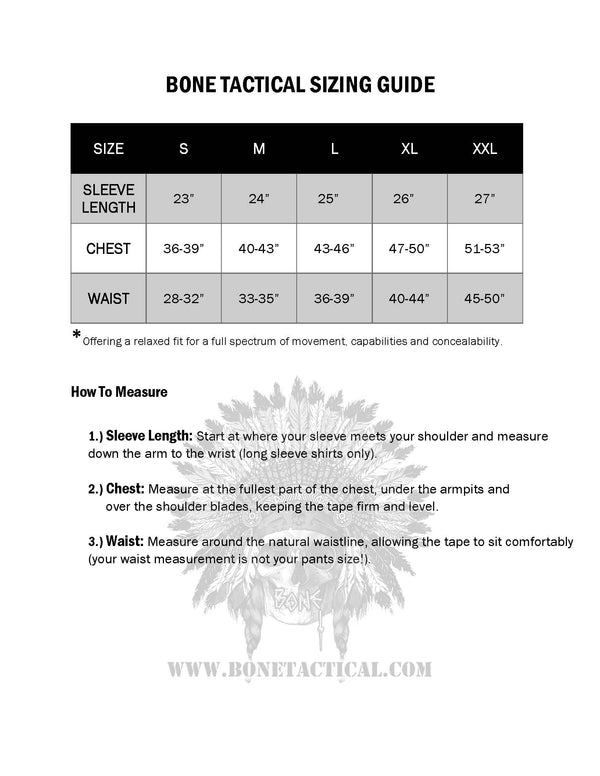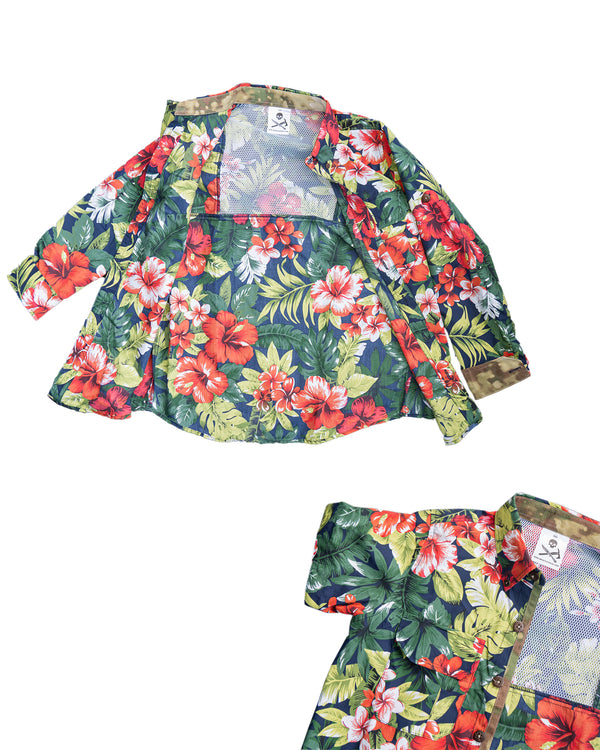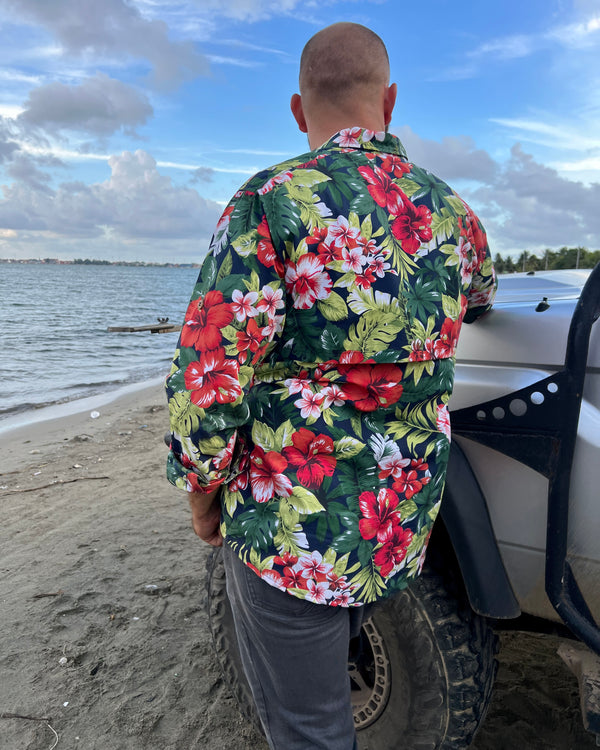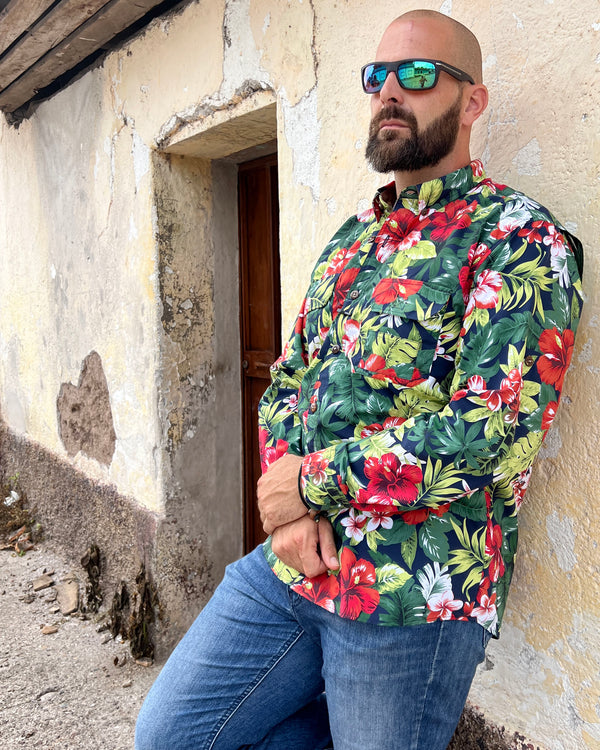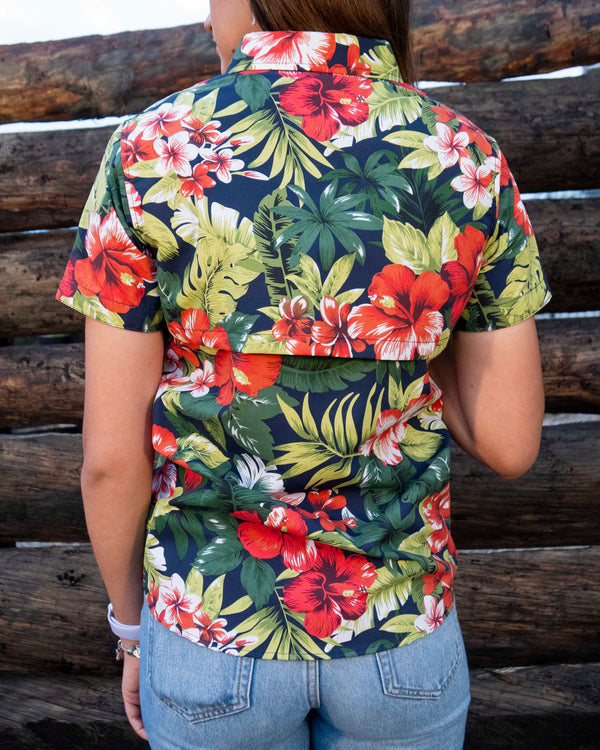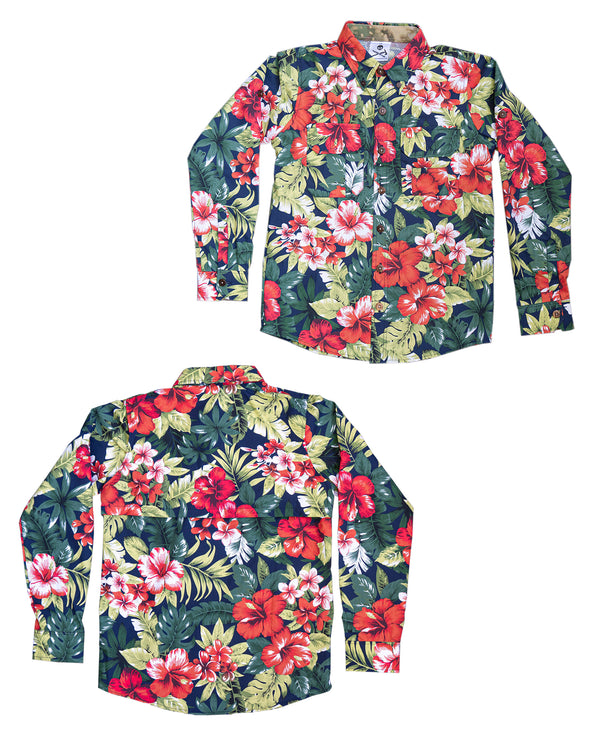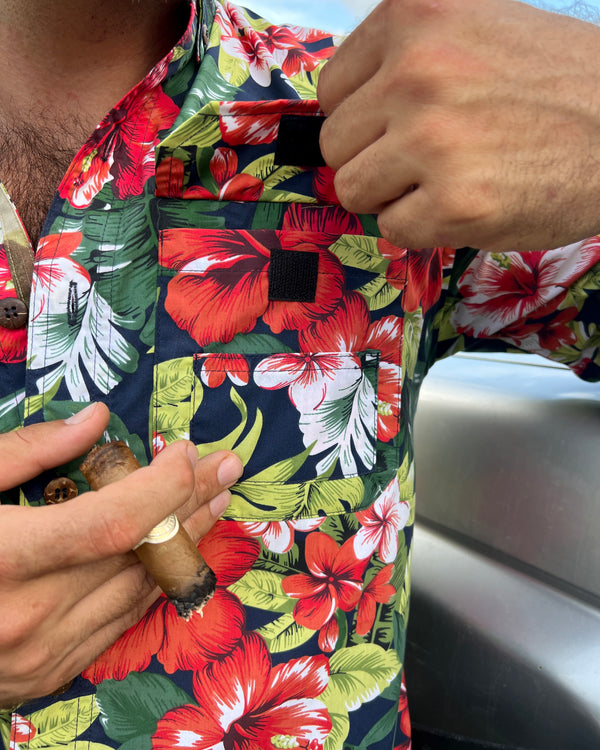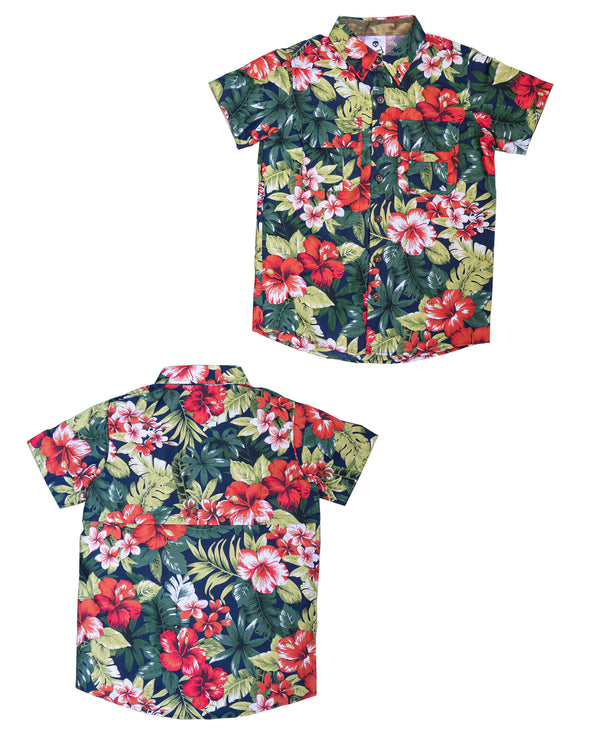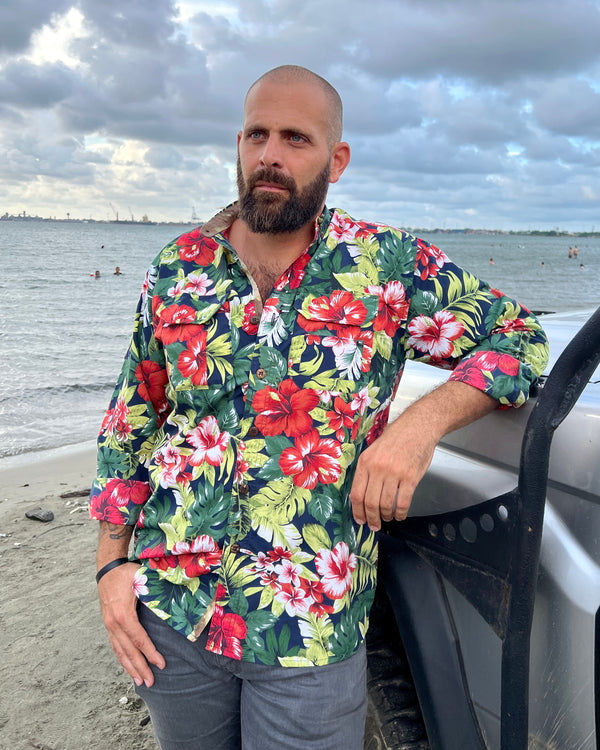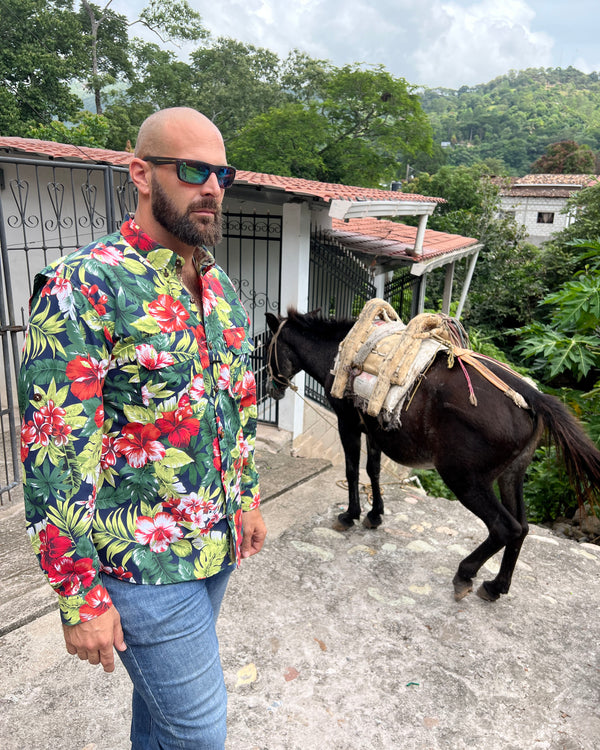 Experience the perfect blend of style, functionality, and tactical advantage with our revolutionary Greyman Ops Shirt.  Meticulously hand crafted from heavy-duty materials, this shirt is specifically designed to complement the principles of Greg Tambone's "real Greyman theory." Now you too can embrace the power of being hidden in plain sight while staying prepared for any situation.
Unparalleled Versatility:
The Greyman Operations Shirt seamlessly merges hard target with inconspicuous tourist, thanks to its unique floral pattern and stylish design. Gone are the days of conspicuous tactical apparel that draws unwanted attention and puts the wearer at risk. Our shirt discreetly conceals your preparedness, allowing you to maintain the element of surprise and stay one step ahead of any potential threats.
Exceptional Durability:
We believe that superior quality is essential when it comes to your safety and preparedness. That's why our master tailors painstakingly hand craft each Greyman Operations Shirt with extreme attention to detail. The heavy-duty ripstop poly-cotton blend material ensures exceptional durability, withstanding the rigors of demanding situations without compromising on comfort. The vented back with mesh lining keeps you cool in hot environments despite the tough heavy duty fabric.
Unyielding Style:
Who says tactical gear can't be fashionable? The Greyman Operations Shirt embodies the perfect balance between style and functionality. Its fine details exude a sophisticated charm, enabling you to blend effortlessly into nearly any social setting. Whether you're attending a casual gathering or exploring the great outdoors, you'll always be impeccably dressed while maintaining your preparedness.
Invisible Strength:
Our Greyman Operations Shirt allows you to harness the power of The Real Greyman Theory. By concealing your self-defense tools, equipment, and even your skill set, you can navigate through daily life without being singled out as a potentially dangerous individual. 
Key Features:
Floral pattern for stylish and inconspicuous appearance

Heavy-duty ripstop poly-cotton blend material for exceptional durability

Handcrafted by master tailors to ensure top-notch quality

Vented back with mesh lining for improved body temperature regulation 

Assists in utilization of the principles of The Real Greyman Theory for enhanced preparedness and tactical advantage
Join the ranks of the Greyman elite and embrace the power of hidden preparedness. Don't compromise your safety or style. Choose the Greyman Operations Shirt and experience the perfect fusion of fashion and function.