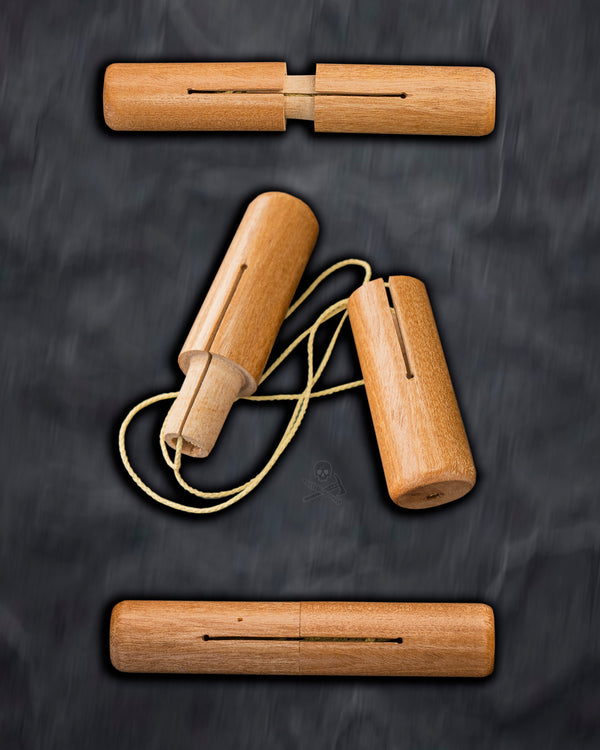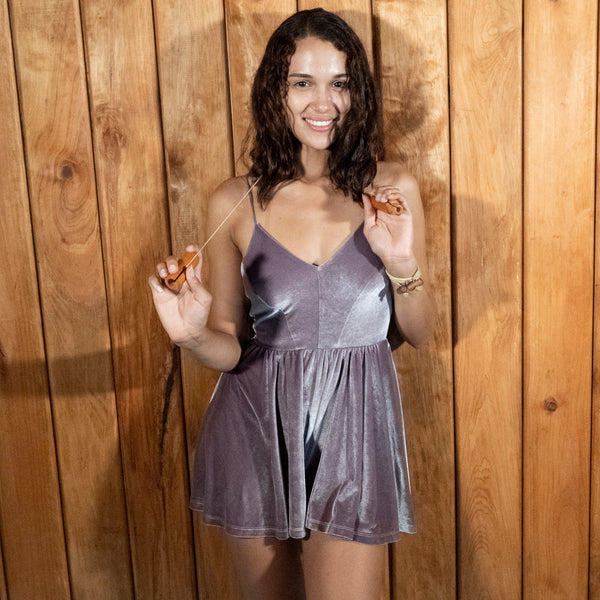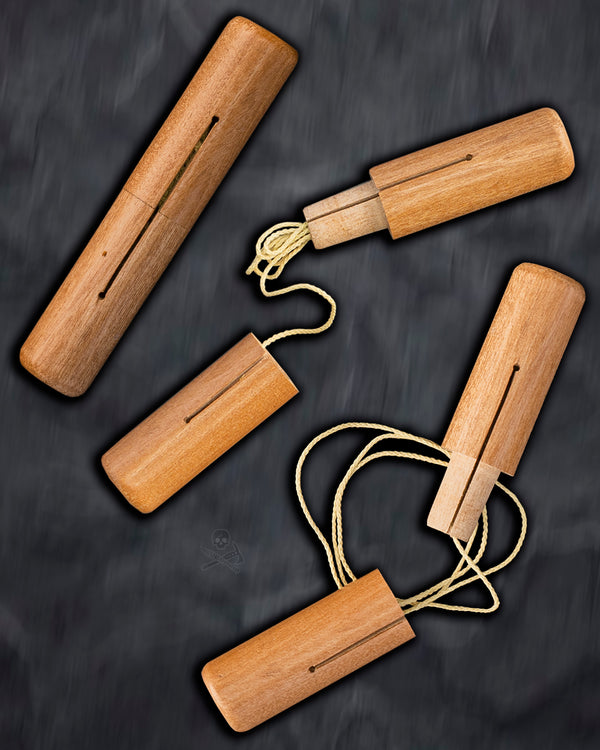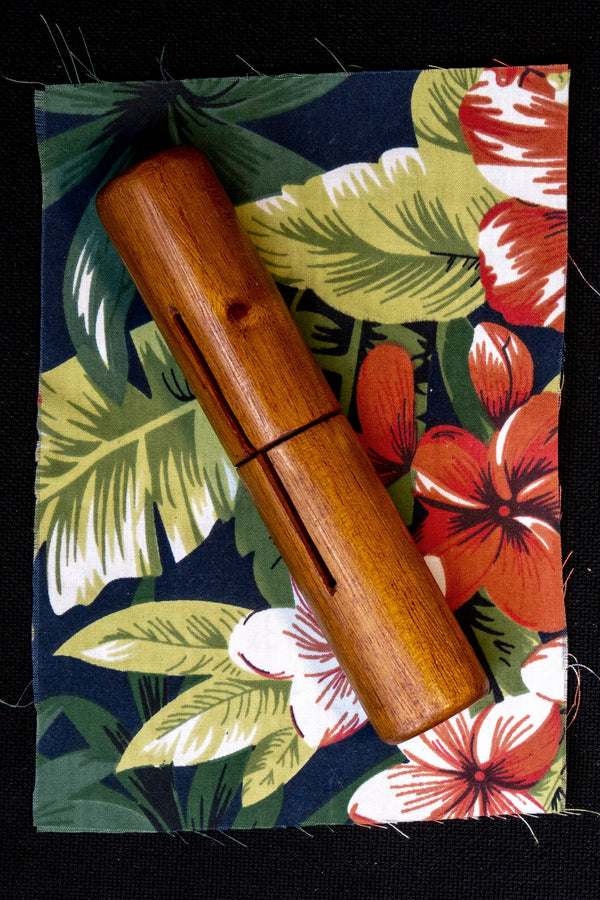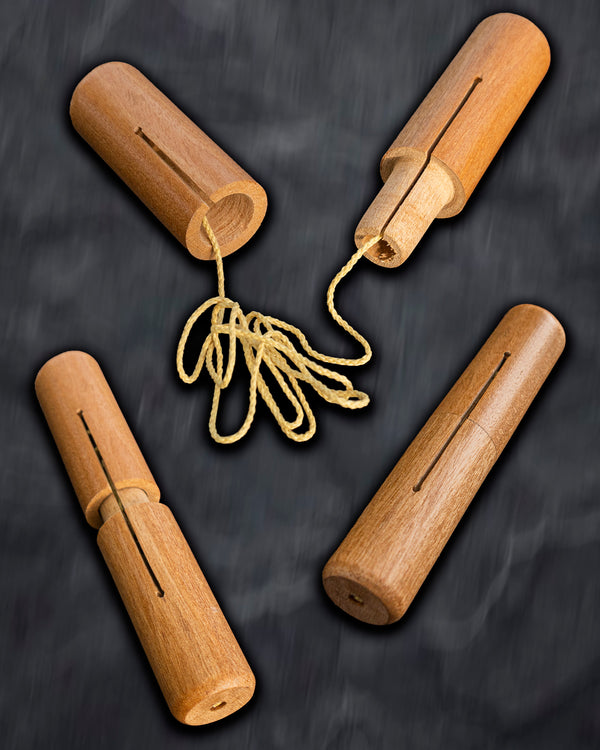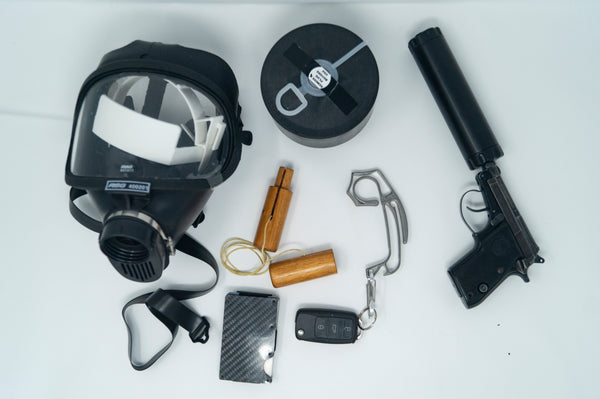 The Bone Compliance Tool, like most of our Non-Permissive Environment gear, is an extremely effective force multiplier hidden in plain site. This "self-contained friction saw" is the true amalgamation of fit and function. High end luxury EDC item meets down n' dirty tools of the trade... Our compliance tool features a genuine Kevlar ParaAramid cord (some of the strongest and most fire-resistant cordage in the world), and a hand made top grade rainforest mahogany kubotan handle.
  After Greg hauls the fallen timber out of the jungles of Central America he begins to separate and classify the wood. The very best of the wood, the finest top grade hardwood in the world, is carefully cut down to size in our blacksmith and woodworking shop. We choose the finest pieces to make Bone Tactical Knife & Tool products then donate the rest to local villagers for use as firewood in their woodburning stoves. We hand turn, fit, and finish each and every Bone Compliance Tool right here in our shop. The wood is sealed only with the finest natural oils, and we seal the Kevlar cord with marine grade epoxy at the knots. This level of artisanry, rarely seen in today's modern world, is what allows us to guarantee you'll get a long lifetime of hard use out of each and every work of art we produce.
*Although anything can be used as a weapon, we do not recommend using our products as weapons. It's better to be a warrior in a garden with a tree saw than a gardener in a war with a green thumb. All sales are final.