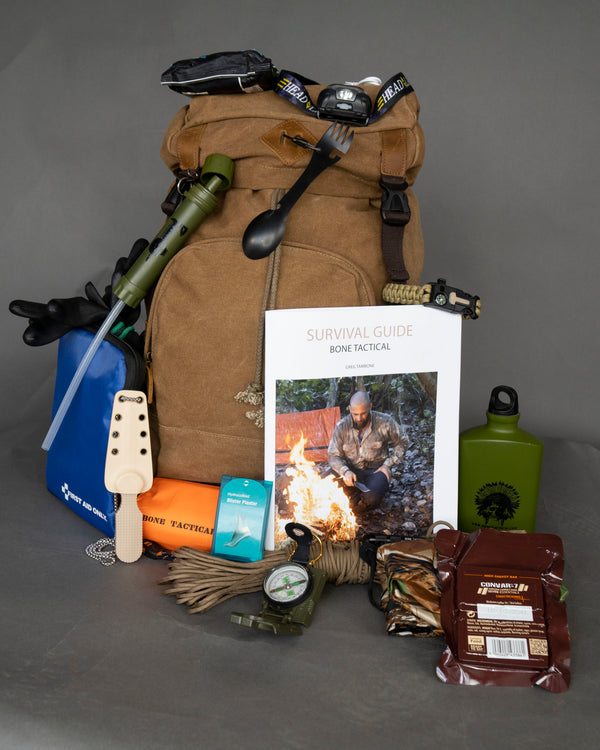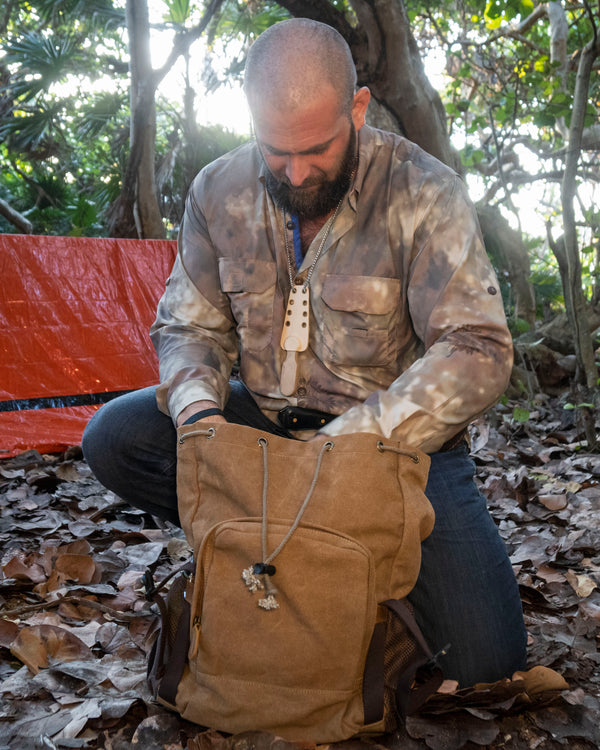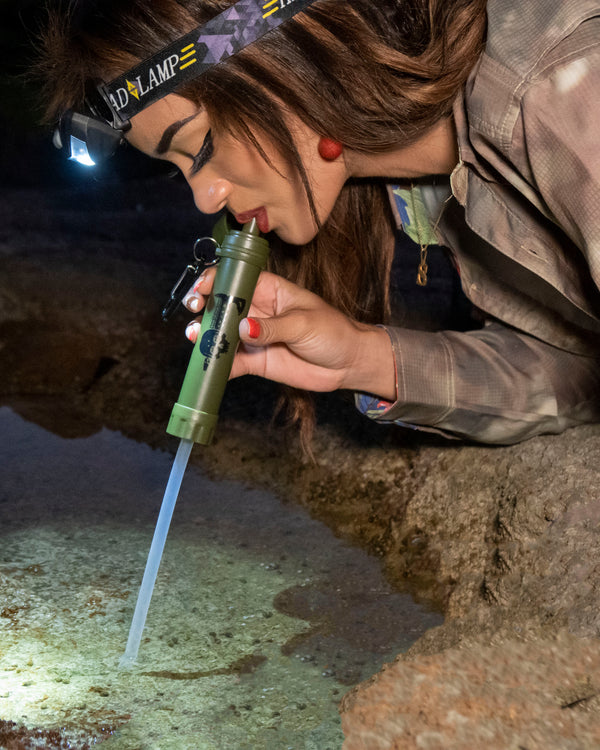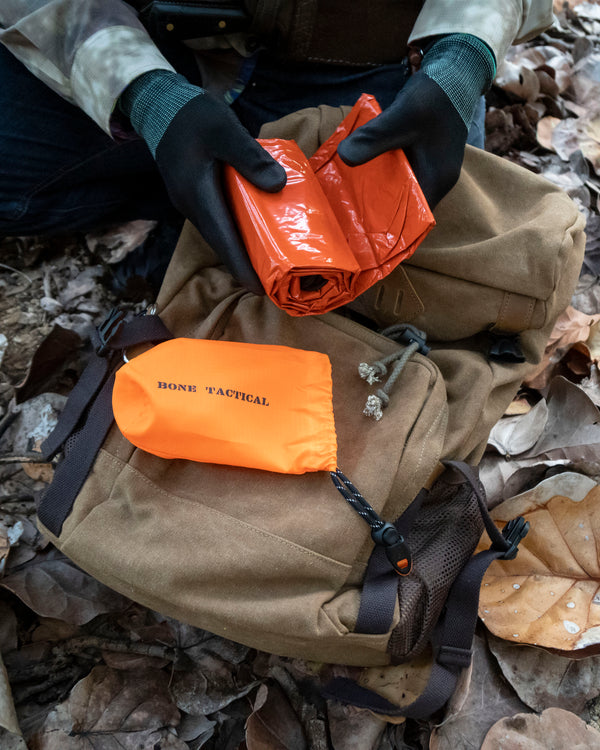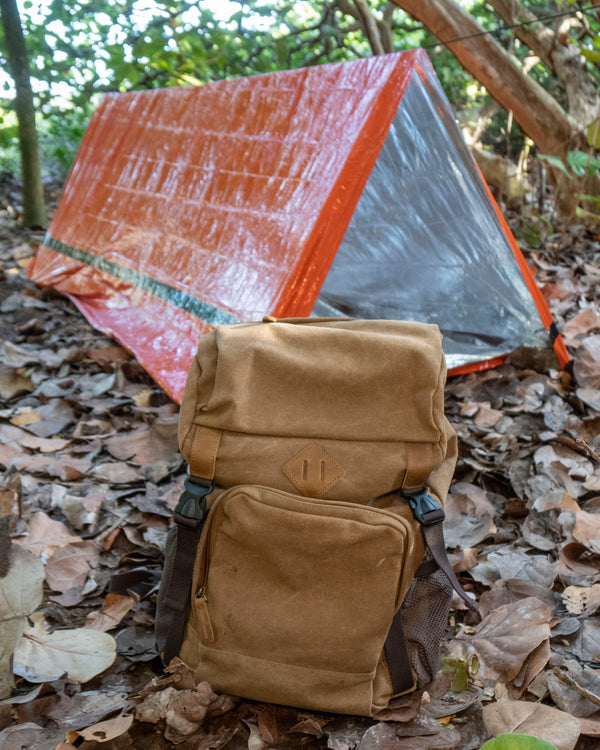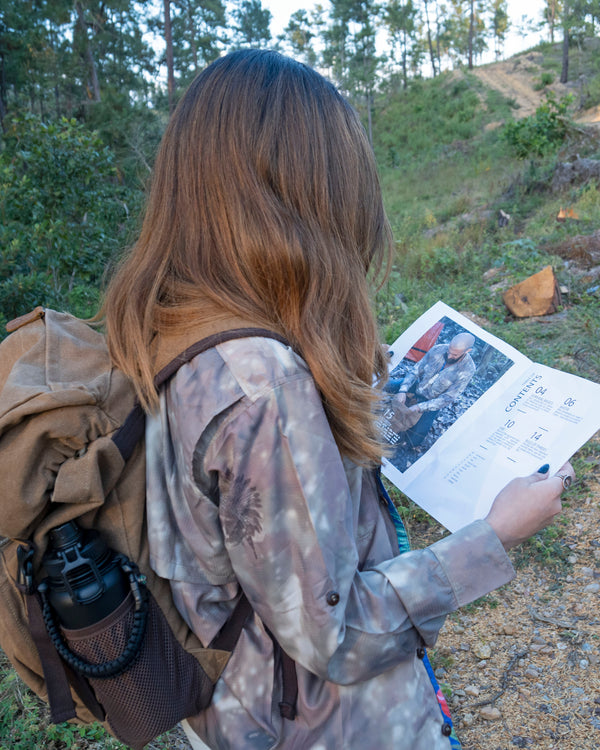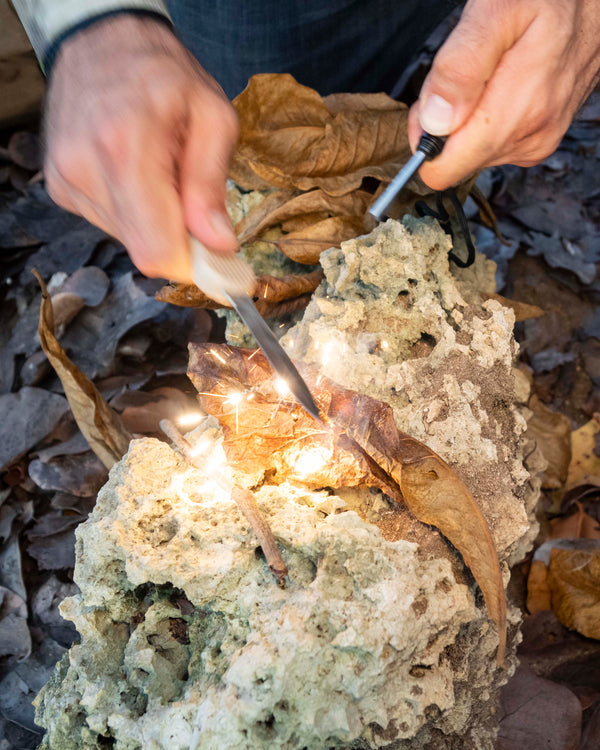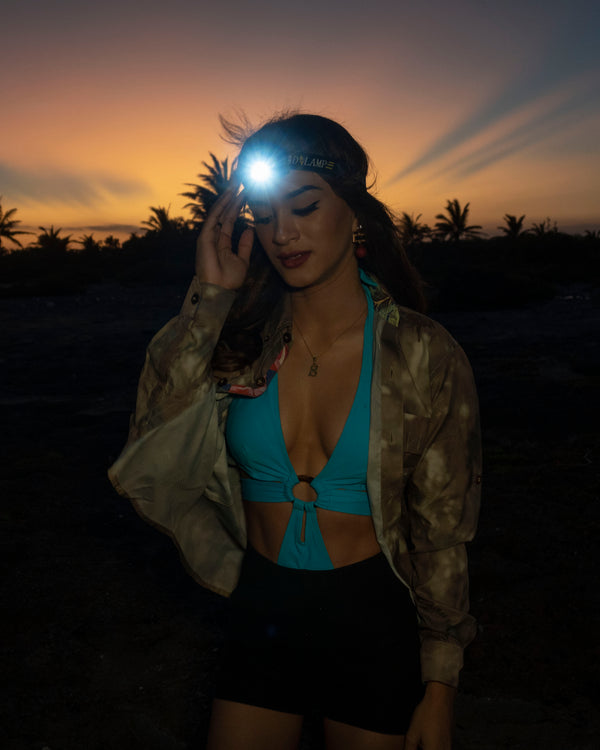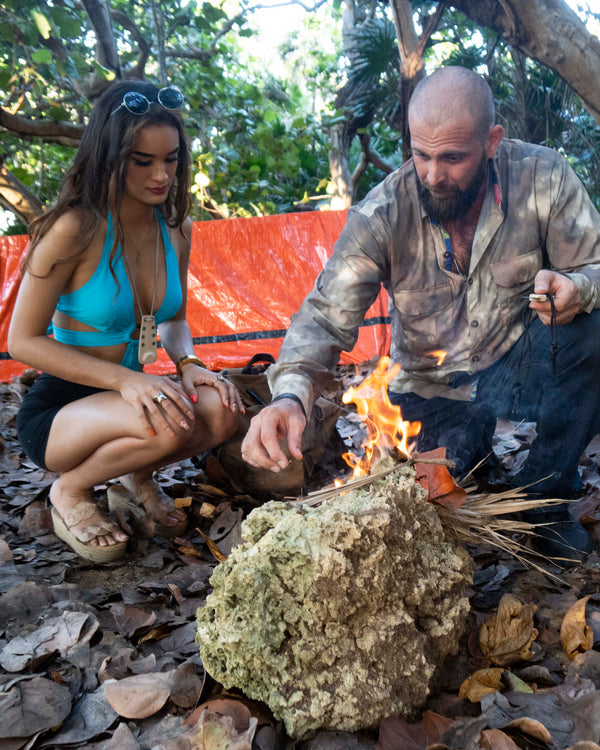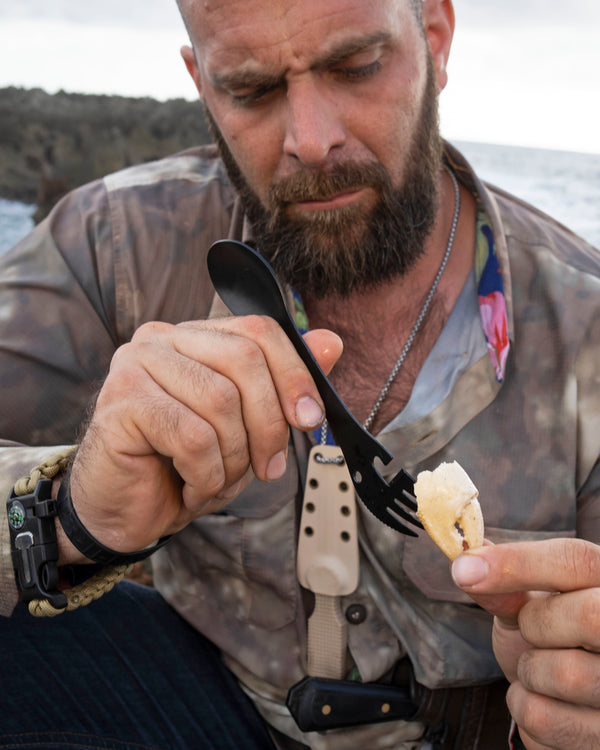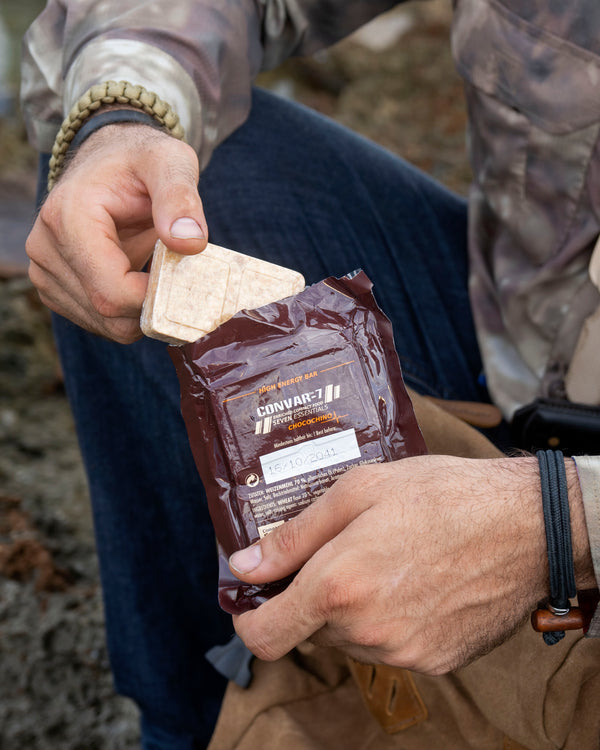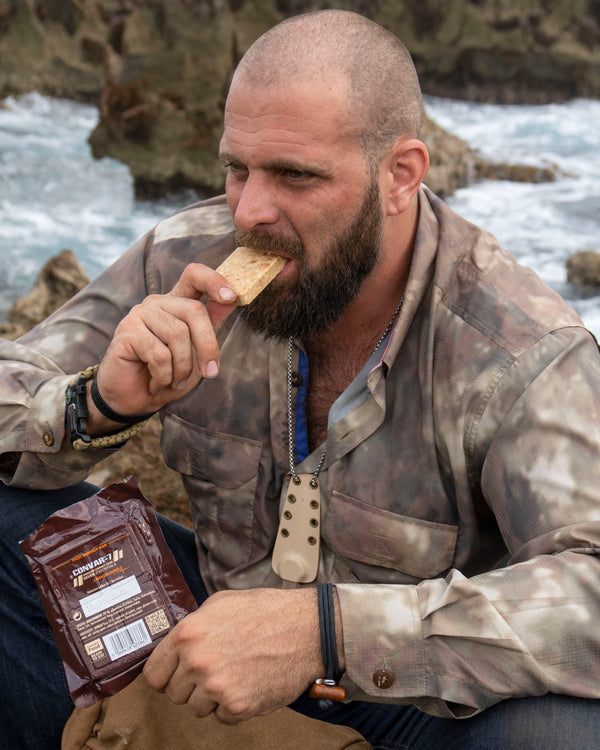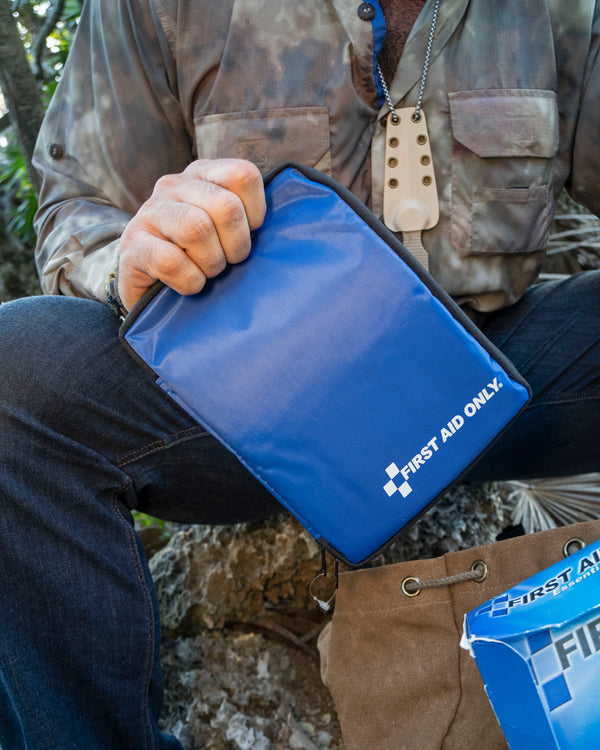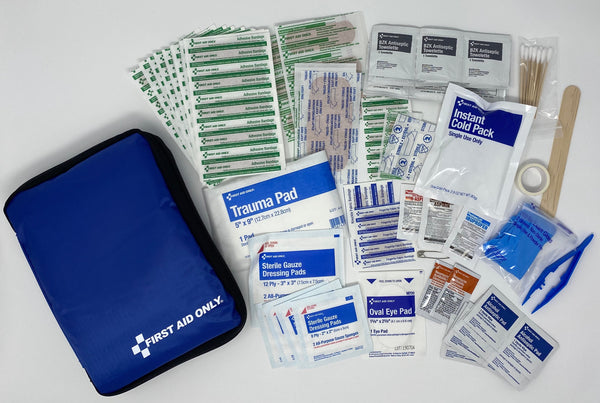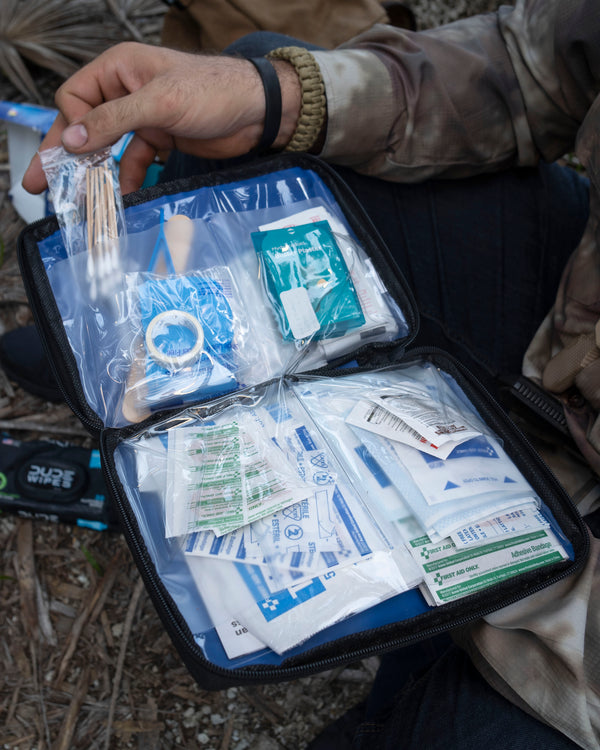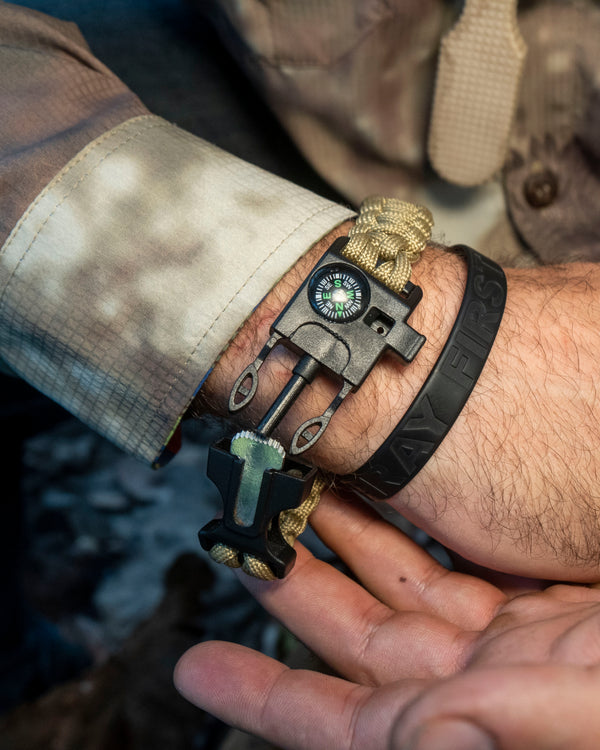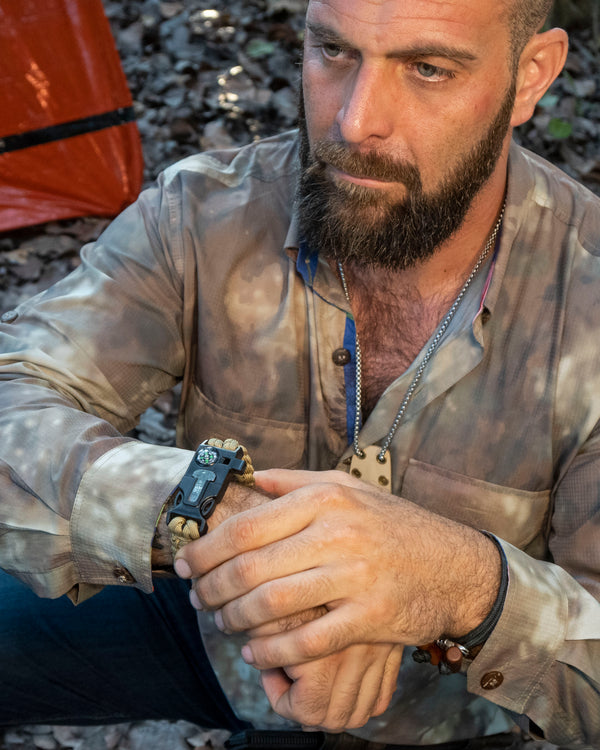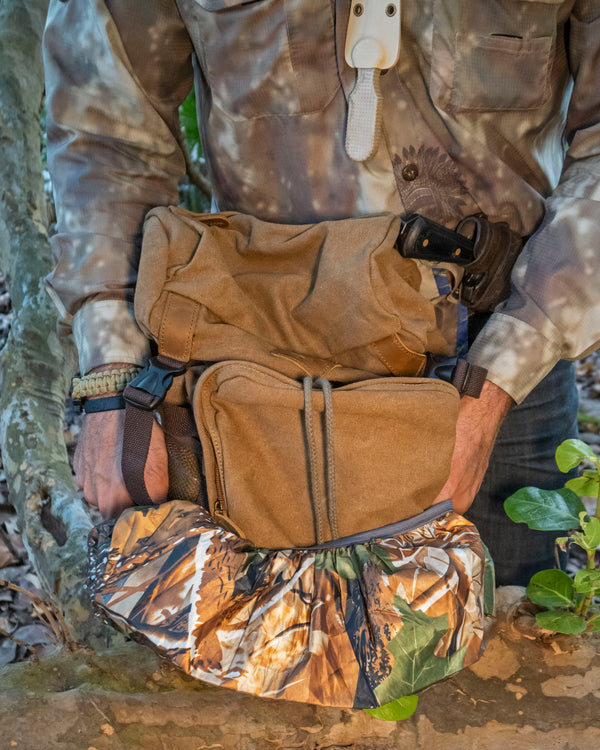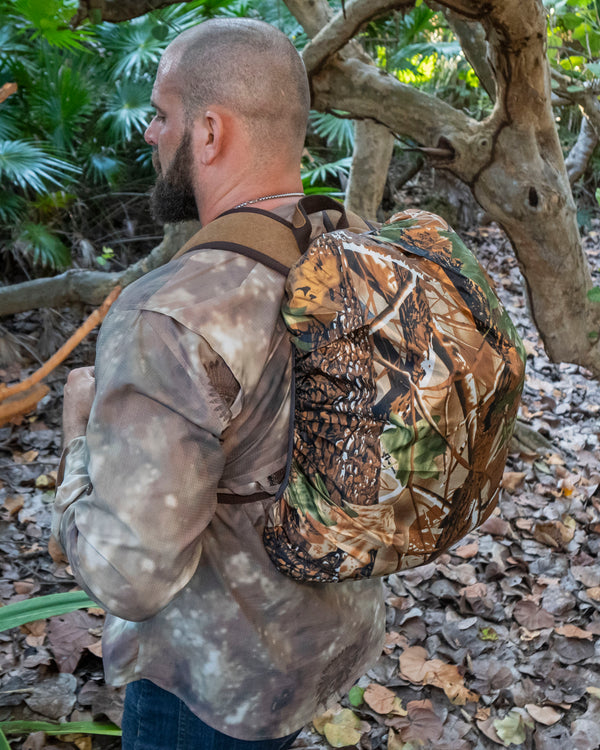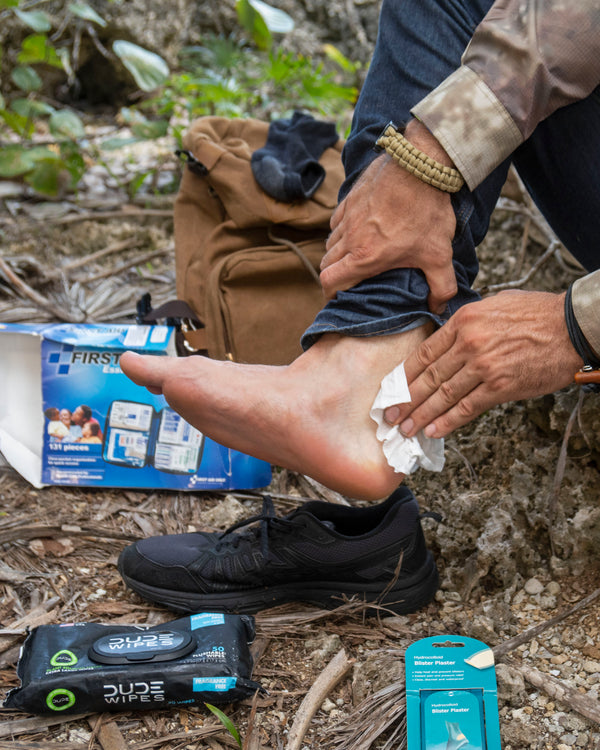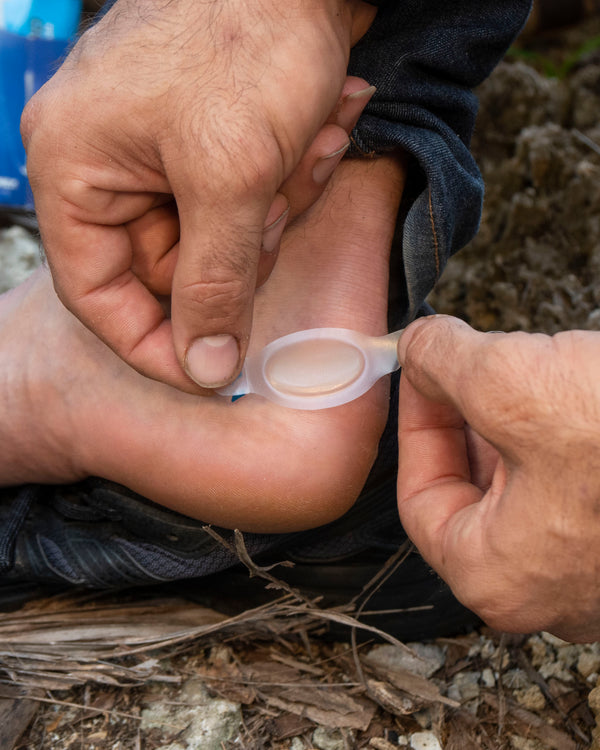 Included with purchase:
Bone Tactical Survival Manual
Grayman Operations Pack
131 Piece First Aid Kit
Orange Tube Tent Mylar Survival Shelter & Signal Device
Sanitary Wipes
Aluminum 500ml Water Bottle
Waterproof Camo Backpack Cover
Survival Straw Water Filter
Hydrocolloid Blister Plasters
Spork Multitool Camping Utensil
Map Compass
Emergency Food Rations
Rubberized Work Gloves
100ft 550 Para-Cord Bundle
Red & White Light Rechargeable LED Headlamp
Multi-function Paracord Survival Bracelet (compass, knife, whistle, fire starter)
Ferro Rod Fire Starter w/ Signal Whistle & Multi-Tool
EDC Relentless Neck Knife System
The Ultimate Survival Bugout System is the most advanced survival system available today (now including the Bone Tactical Survival Manual at no additional charge). Written by Greg Tambone and based on his real-world survival experience, the manual teaches how to use the included items and outlines the most important survival info all in one convenient full color booklet (complete with pictures).
Not just for "bugging out", we created this kit to be the best emergency preparedness option for virtually anyone. We started with the Grayman Operations Pack because it allows one to become low-profile in urban areas where standard "tactical" or military looking bags will make you a target during social unrest. When making the transition into rural environments, the bag can be immediately converted to camouflage via the included camo waterproof backpack cover. The pack itself is constructed of top grain leathers and heavy-duty canvas in natural colorways. These handsome materials brought together with our stylish modern design are well suited for city life while seamlessly blending into wooded areas (being of base colors prevalent in nature).
The Grayman Operations Pack is large and spacious yet not too big to carry comfortably for extended periods. Overbuilt in every way (like all our products), it features 8 different compartments for organizational purposes. A zippered top compartment to provide both quick access and protection. A roomy main compartment that sports various pockets, a padded laptop sleeve to fit most modern 17" laptops, and a heavy-duty draw string to keep it all safe and secure. Two mesh water bottle holders flank the main compartment on either side. Dorsally located is a large zippered outer pouch.
This "Go Bag" alone can give you the ability to survive for weeks on end... The aftereffects of natural disasters such as earthquakes, tornadoes, hurricanes, volcanoes, solar flares, tsunamis, floods, and landslides no longer need threaten your well-being. Even something as simple as your car breaking down in an isolated area can be a mere bump in the road with the Ultimate Survival Bugout System in your possession. After a natural disaster event or during social unrest, when things we often take for granted are not available (such as food, water, shelter, and electricity) this system will ensure you're prepared.
As you develop a plan for potential disaster scenarios you should consider "the rule of 3's" and your area of operation. The rule of three's states that you can last three days without water and three weeks without food. We include a water bottle, water filter, and emergency food rations in these packs. The water bottle (once filled) will allow you to stay hydrated on the go, and the survival straw water filter will allow you to safely stop and drink from nearly any standing water you can find. The compressed high energy biscuits last a long time, are fast to access, easy to eat, lightweight/easy to carry, taste great, and are packed with much needed calories for survival. 
Because hypothermia can occur with just a slight change in body temperature, shelter and protection from the elements is very important. Included are two fire starters and a Mylar tube tent (both can be used to help maintain body heat). The ferro rod fire starter can start fires even in wet conditions and also features various multi tools as well as a signal device (whistle). The Mylar tent can be used as shelter and also as another signal device if lost or stranded (while camping for example). Even just wrapped around the body will help raise one's core temperature. Once fire is made with the included fire starter, it can of course be used to boil and purify water as well (in the included metal water bottle).
Fire is as integral to survival as water, and an absolute necessity in regions that experience cold winters. Fire can be used to boil water for purification. This bag contains at least two fire starters. Our bodies can only survive at a relatively small temperature range. The benefits and heating properties of fire range from providing comfort to preventing hypothermia, frostbite, and even death. Fire is also an extremely useful signaling tool when lost, stranded, or trying to mark a specific location. During the day smoke can also be used as a signaling device by burning green vegetation or animal dung. A mere candle can be seen from over a mile away on a clear night. Many food items not safe for human consumption in their raw form can be eaten once cooked. Smoke and heat can be used to cure meats for long term storage (think jerky), and leaves can be boiled to create tea that often contains a high vitamin content and offers various medicinal uses.        
Security, integral to survival, does not always mean having the biggest gun or the most ammo but having an effective weapon can help you keep from being targeted for theft. Furthermore, a knife is essential for survival tasks and camp chores alike. That's why we include an EDC Relentless knife system in every bugout bag. 
Cordage has many uses in a SHTF scenario. That's why we have included the best survival cordage available, a large bundle of 550 paracord. Its light, strong, and even has internal strands that can be separated from its outer sleeve if finer cordage is needed (one example would be for making snares to trap small animals). It can be used for making weapons, hunting, fishing, making a tourniquet, fixing things, as a tiedown, making fire (bow drill set), making shelter, climbing (in emergencies), and much more. 
It should go without saying that when preparing oneself for today's new normal world where environments can become austere in the blink of an eye, that medical equipment is important and necessary to have on hand. Included with purchase is a 131-piece first aid kit.
Finally, each bag contains a liquid filled lensatic map compass for easily locating positions both on a map and in the field. Because two is one and one is none, especially with sensitive items, the included paracord survival bracelet has a backup compass attached. The 550lb cord survival bracelet also has a built-in backup fire starter, knife, and whistle. 
In place of stuffing the pack full of junk and trinkets you won't need and will never use just to make it look like you're getting a lot of stuff… we've chosen to include only the absolute essentials that everyone will need in their survival kit for emergency preparedness. Including only the highest quality and most important items allows the Ultimate Survival Bugout System to retain the extra storage space crucial for personalizing the loadout with gear specific to you (medications, firearms, ammunition, precious metals, sentimental items, etc.). Maintaining extra space for the equipment personal to you helps ensure the pack doesn't become too bulky or heavy to carry, keeping you mobile, the final reason that this is the most effective survival system available on the market.
We reserve the right to change any of these items in this bag at any time. If we change an item, it will be for a similar item of equal or higher value and this option allows us to maintain a fluid supply chain. Thanks for understanding.