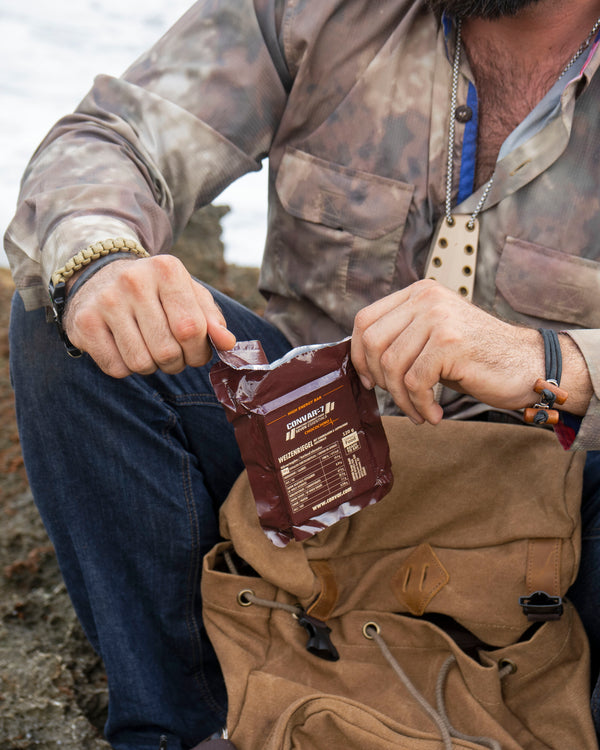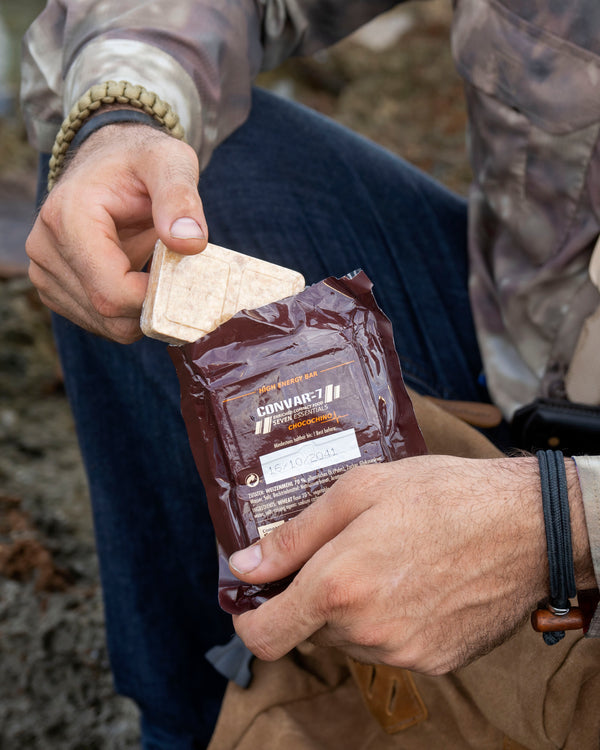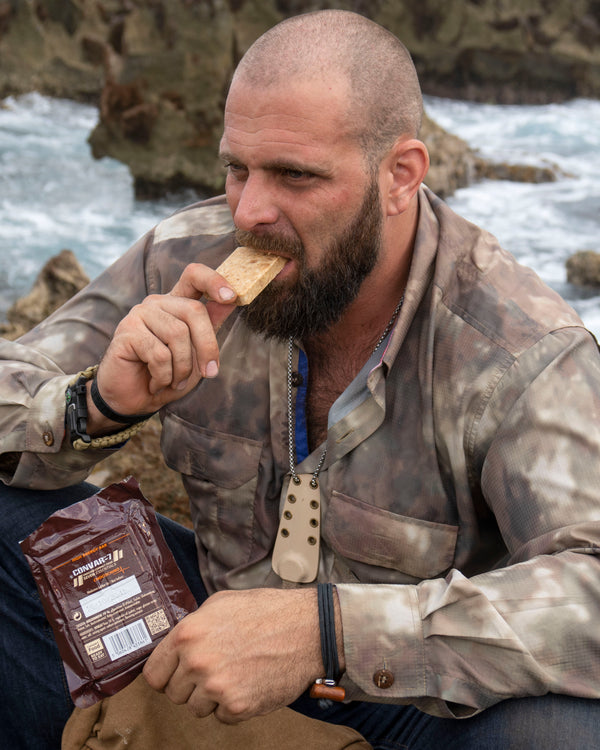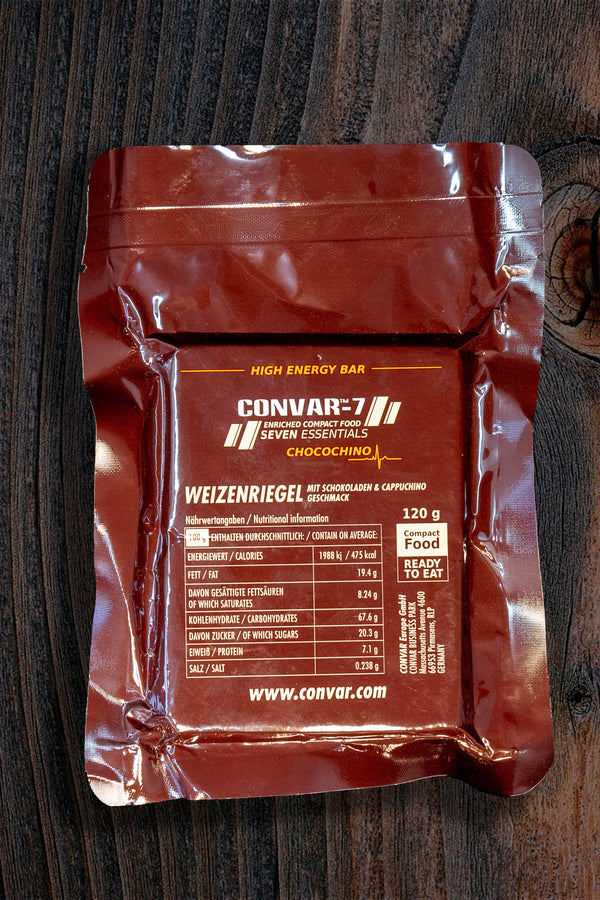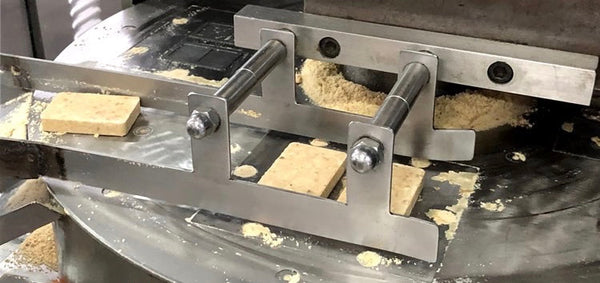 We were able to acquire a limited supply of some of the survival rations in use with Germany's elite operator's. These high energy survival bars are the top of the line in modern food science for both clandestine operations and disaster preparedness. Whether backpacking, camping, hiking, packing kit for a dangerous mission or preparing for the end of the world... food rations should be lightweight, high calorie, well packaged, well made, easy to access, edible with little or no preparation, and long-lasting. For those reasons these all-natural energy bars are the most effective emergency food rations available today. Because they are compressed and dehydrated they are able to offer a full meal in a very small and lightweight package. Packaging and labeling may vary (look different from the pictures featured here) but the product inside will always be the same.
Shelf Life: 60 Months
Flavor: Chocolate or "Chocochino"
Net Weight: 120 Grams
Ingredients: Wheat flour, sugar, palm oil, glucose syrup, water, salt, baking soda, natural flavor.