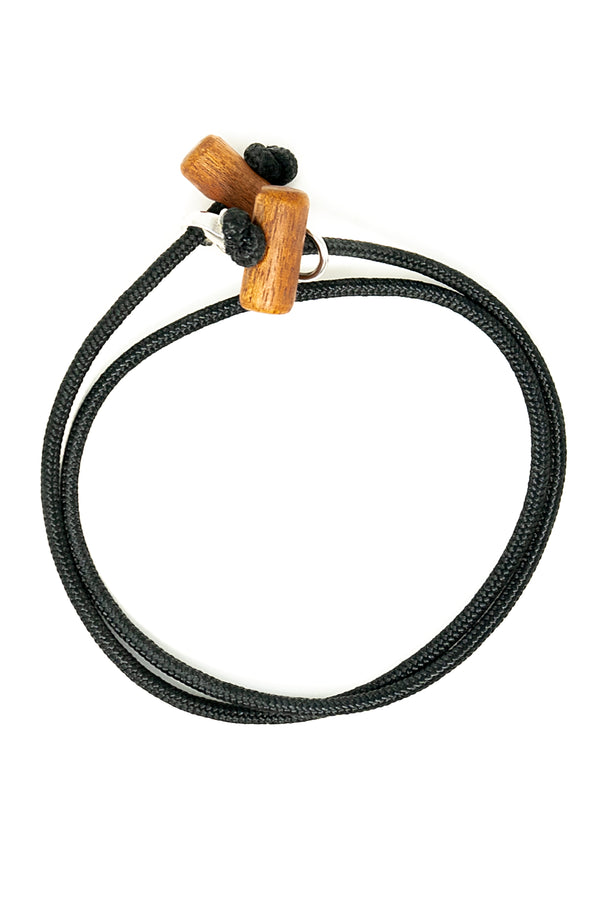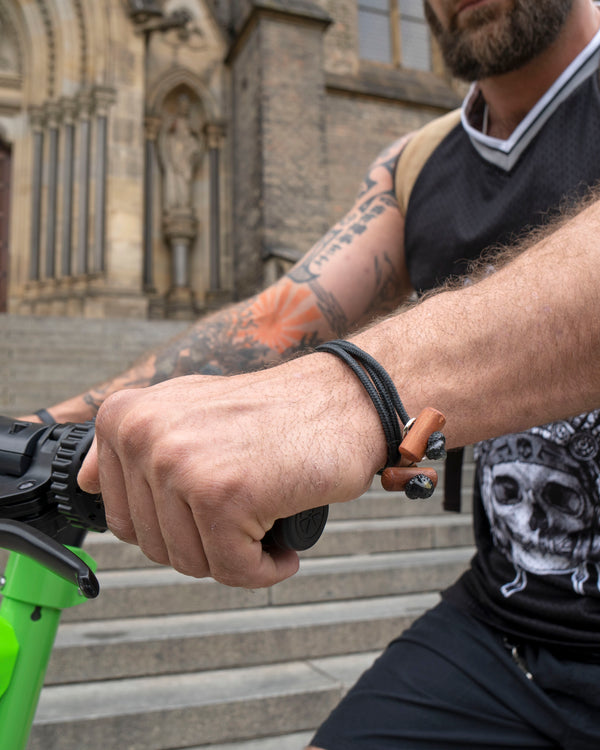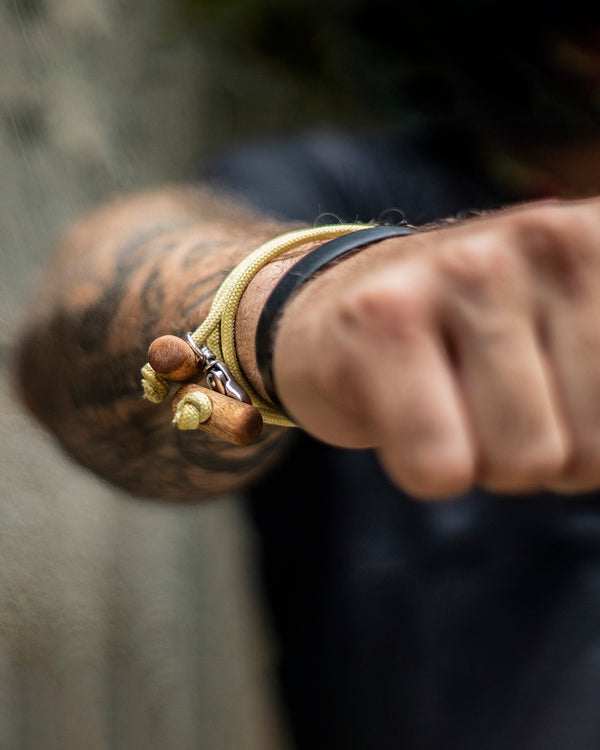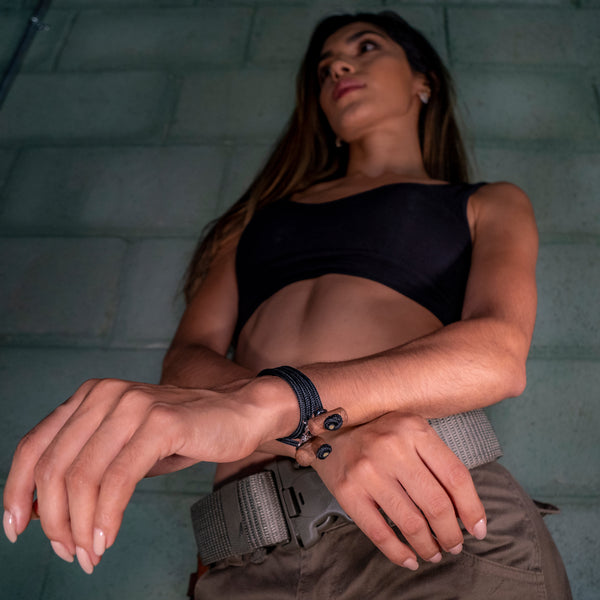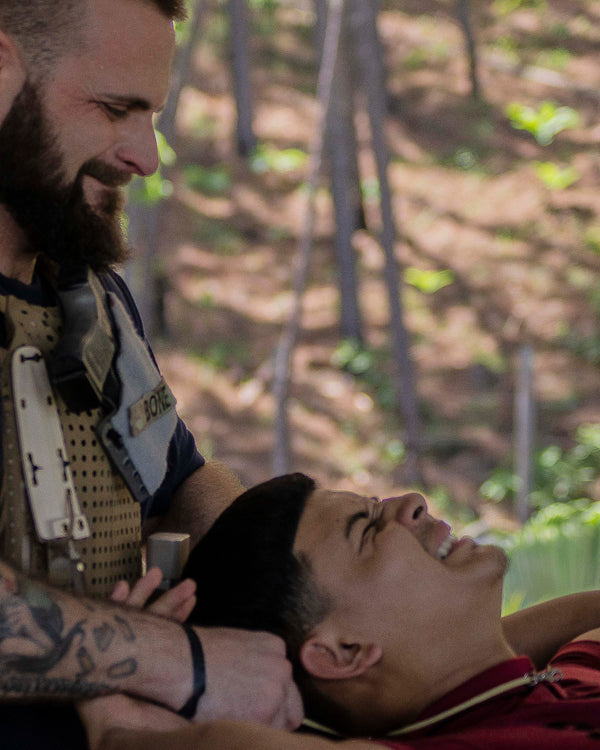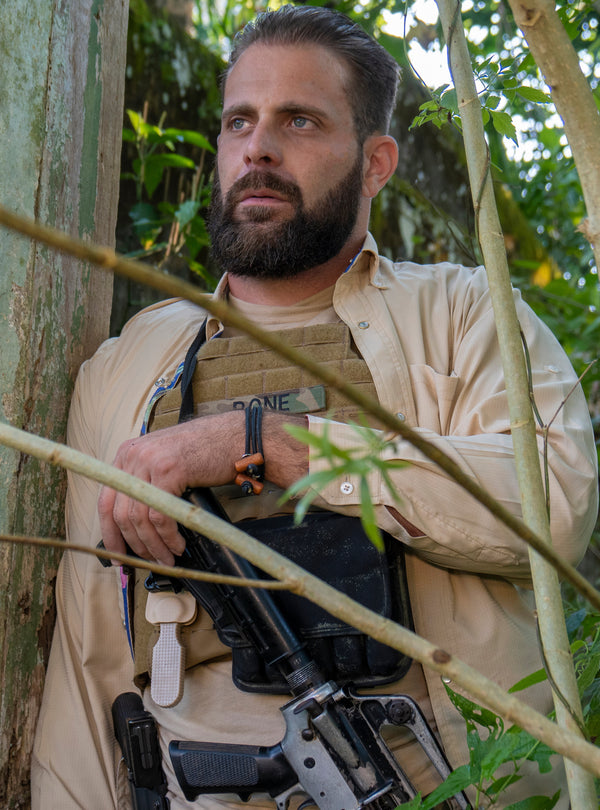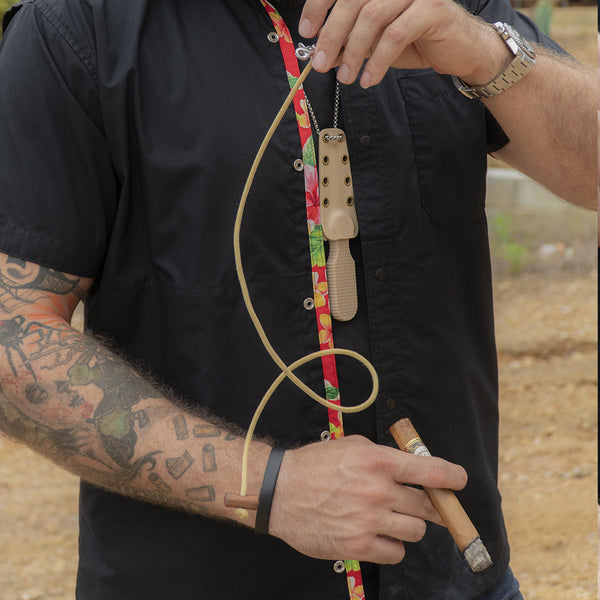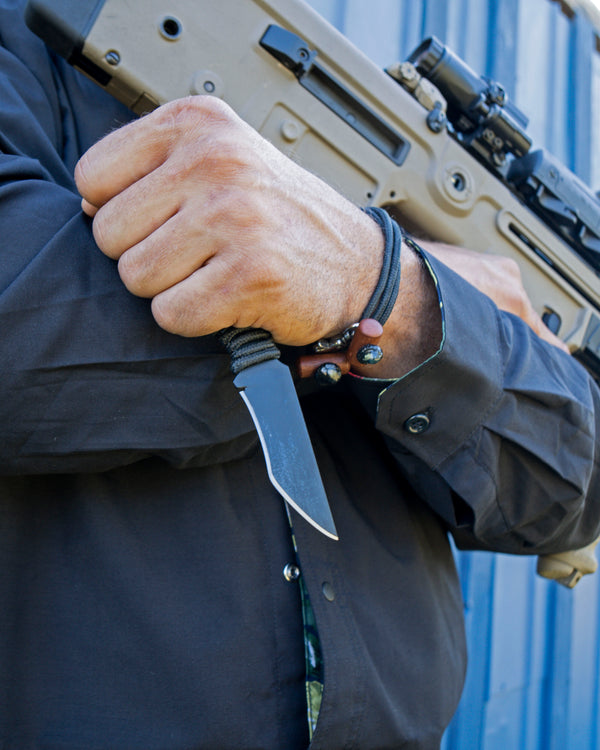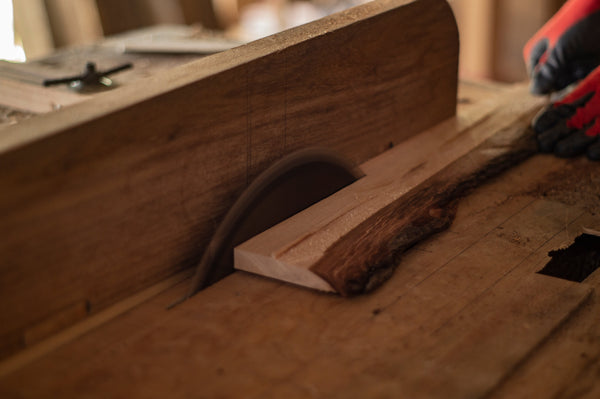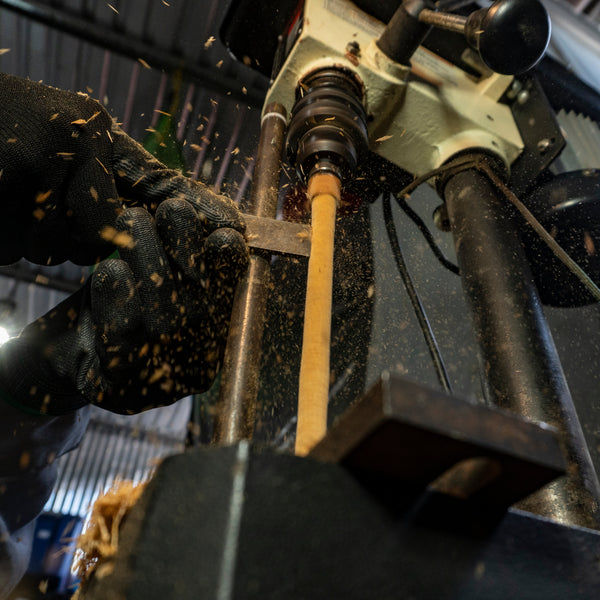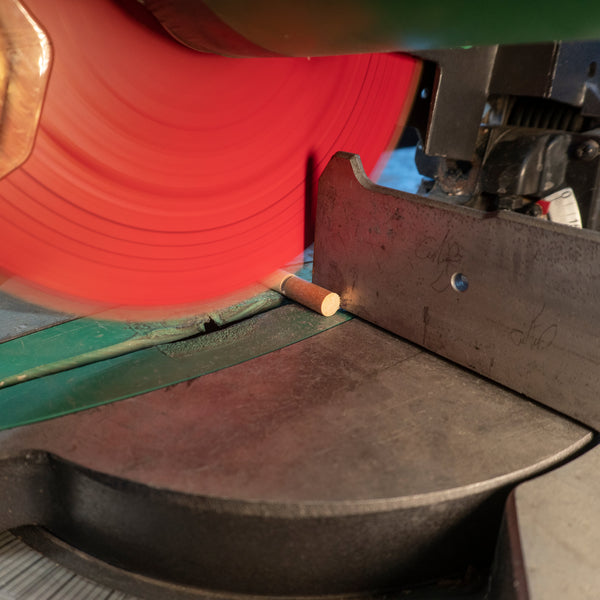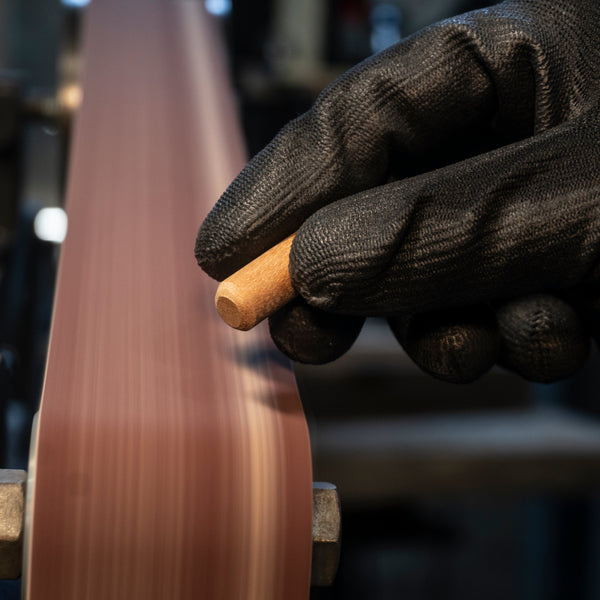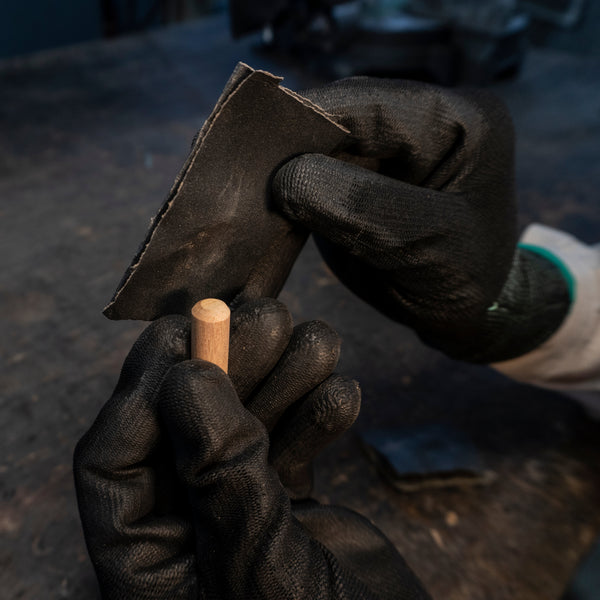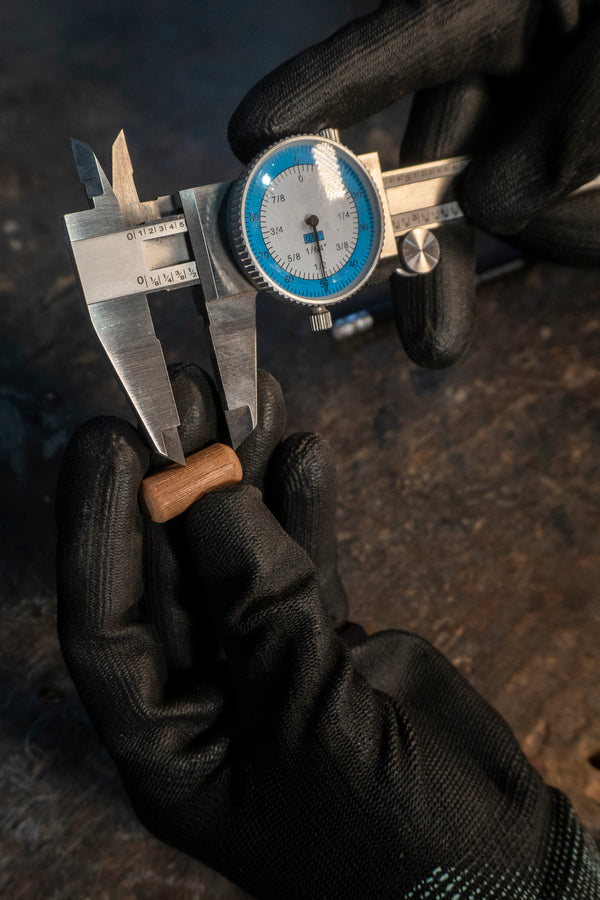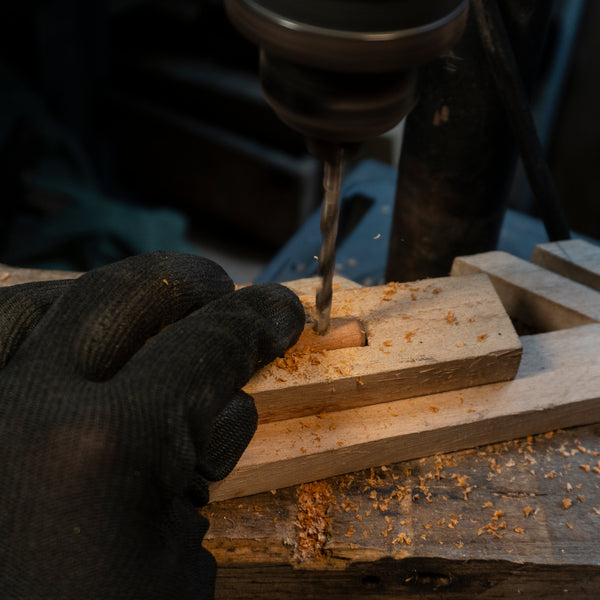 The Bone Occlusion Bracelet, like most of our Non-Permissive Environment gear, is much more than meets the eye. This "tree saw bracelet" brings personal preparedness to the level of covert action. Featuring a genuine Kevlar ParaAramid cord, stainless steel clasp, and rainforest mahogany handle beads reclaimed by Mr. Bone himself... this bracelet isn't just the most effective piece of clandestine operations gear in its class, it brings a sense of inherent rustic elegance to any outfit. 
  Prior to Greg's innovations in the area, there had been no major updates to these tools since WW2. They were still made and sold today in a manner designed to be carried on ones person (in a bag or pocket) despite this being potentially illegal in many parts of the world (until now). To our knowledge the Bone Tactical Occlusion Bracelet is the first ever Kevlar rope tool designed to be worn and carried as a bracelet. Thereby making this "tree saw survival bracelet" legal to carry anywhere in the world. 
  The polished stainless steel clasp is tough, stylish, won't rust or tarnish, and can even aid in use for positioning the tool when throwing over the head (of the stump) for "sawing". When the bracelet is removed, the clasp swings free and will act as a guide so that the Kevlar cord finds good purchase on the intended target. The Kevlar cord is tough, durable, heat resistant, and some of the strongest cordage the world has ever seen. The handle beads are of the finest quality Central American hardwoods (as of right now every single one is top grade mahogany). Reclaimed from fallen trees in the jungles of Honduras and Nicaragua, then hand shaped and finished. The bracelet is available in both natural color, and black (which is dyed during extrusion to ensure retention of tensile properties). The final product is both a bracelet and a tool of unmatched quality, fit, and function.
Bone Occlusion Bracelet Videos:
https://www.youtube.com/watch?v=f-x1Bj2dk3E